My teenage longing for Halong Bay
Halong Bay at last? I had a commission secured to Vietnam, but we were not scheduled to go to Halong Bay, some four hours' drive away. A full-size poster in a travel agent's when I was teenager has always remained with me. I've travelled a lot since then. Surely it can't be that amazing? I was in correspondence with the travel editor of a national newspaper and she put me right on that. According to her, Halong Bay is 'ethereal' and pretty unmissable.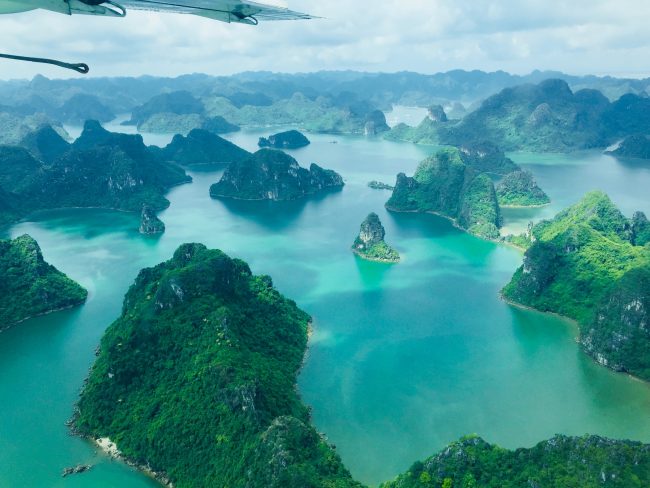 I get paid to travel but it's usually on someone else's terms: where, when and with whom. Most of the time, it's fine. But, I very rarely get to go exactly where I want to go, when I want, and with someone I choose. I seized my chance.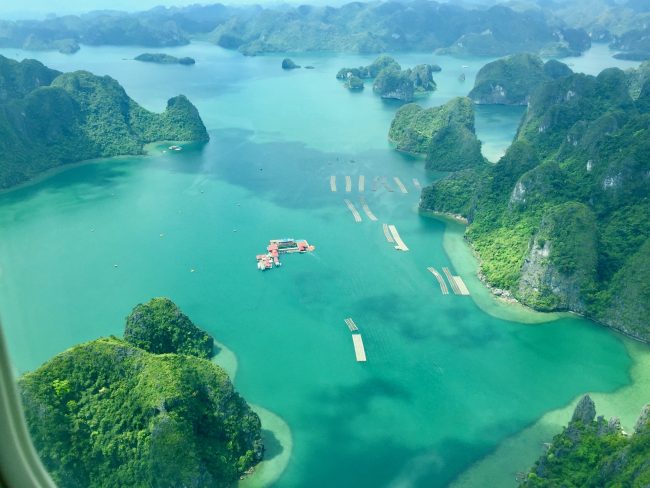 Planning our trip to Halong Bay
Halong Bay has suffered from overcrowding in recent years. I did some research and found a similar island, with the same limestone karsts. I've always enjoyed small planes, so I planned to fly from Hanoi International airport by sea plane, land on the water and then transfer to Cat Ba Island. Here would be our private boat with two bedrooms, cook and pilot. We'd then stay overnight and be transferred back to Hanoi by car the next afternoon, ready to join the press trip the next morning.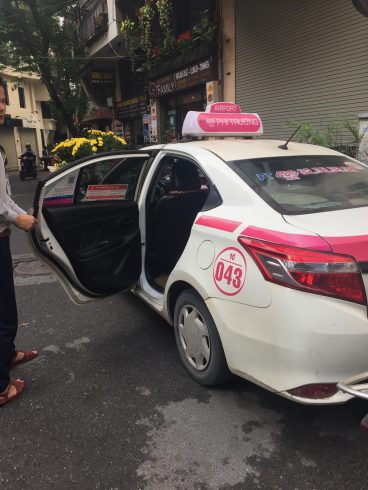 Our journey begins! A taxi to the airport from our Hanoi hotel.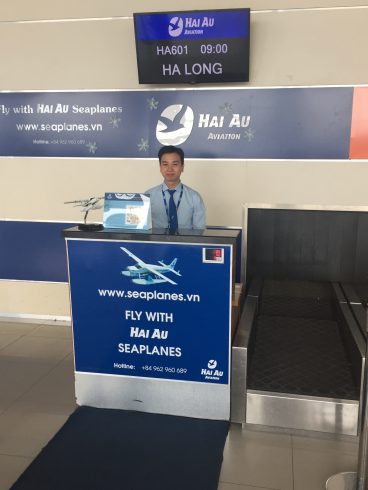 Hai Au Seaplanes offer a brilliant service, right from reception at the airport.
Our pilot used to work in Canada on the Whistler to Vancouver shuttle. Bet the weather is better here!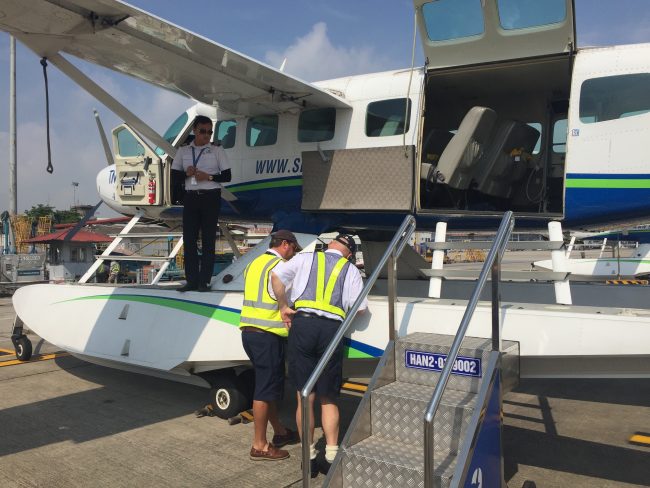 The 45-minute seaplane transfer was genuinely exciting and highly recommended. There were eight of us on board, so we all had a window seat. We spent several minutes flying around the Bay and had fabulous views of the impossibly turquoise sea and the hundreds of steep limestone karsts rising out of the water.
Landing on water was one of the most amazing things I've done – and then the plane rose out of the sea to drive onto dry land.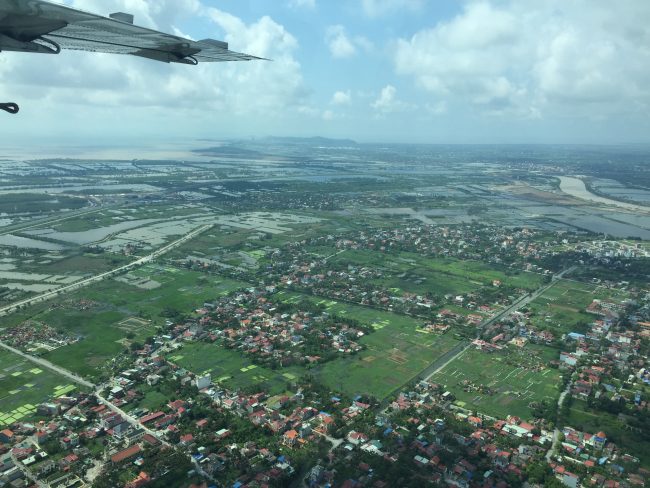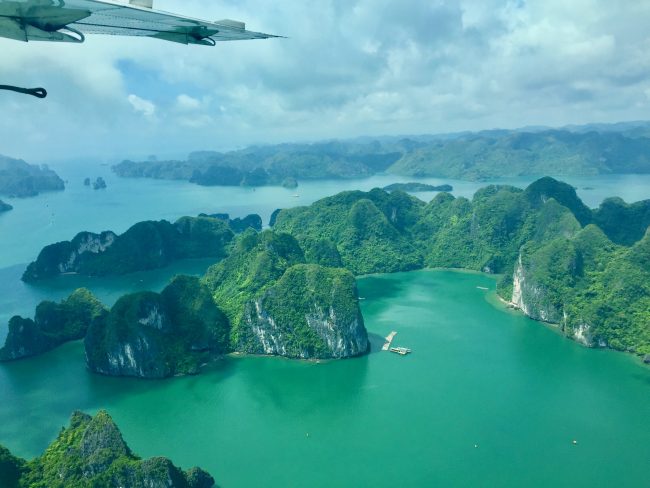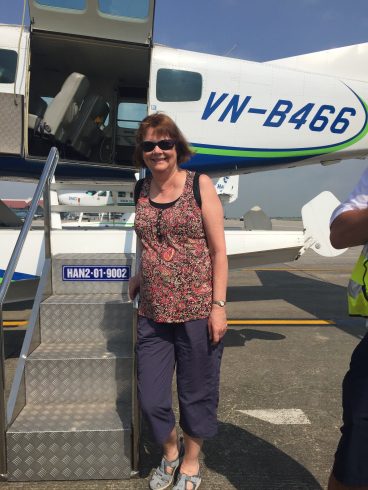 Our next bit was a speedboat transfer to Cat Ba Island. I'm not sure how our guide had arranged this, but a boat appeared piloted by a smiling man in US military uniform (don't ask) and we sped across the water.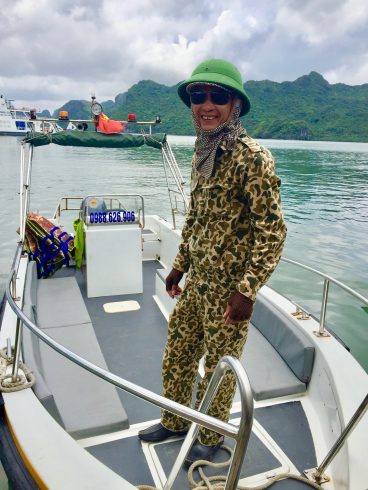 At Cat Ba, we were driven the short distance to the other side and the quayside and then transferred to our boat by a smaller vessel. Our boat looked a bit ropey to be honest, but so long as it didn't sink, we weren't too worried. Our rooms were clean with large portholes and comfortable beds. It was stinking hot, so most of the time we'd want to be on deck anyway.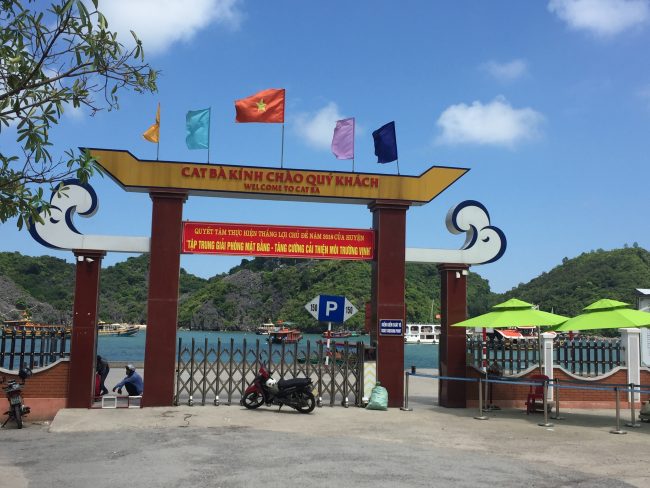 Food was tasty – if not exceptional.  We enjoyed kayaking with our guide. We also found some deserted coves and had a swim.  The sunset was life affirming. In fact, the whole trip was relaxing. The best bit though was sleeping on deck (the rooms were too hot despite the fans), gazing at the stars, hearing nothing but a barking dog in the distance, with the water gently lapping against the boat.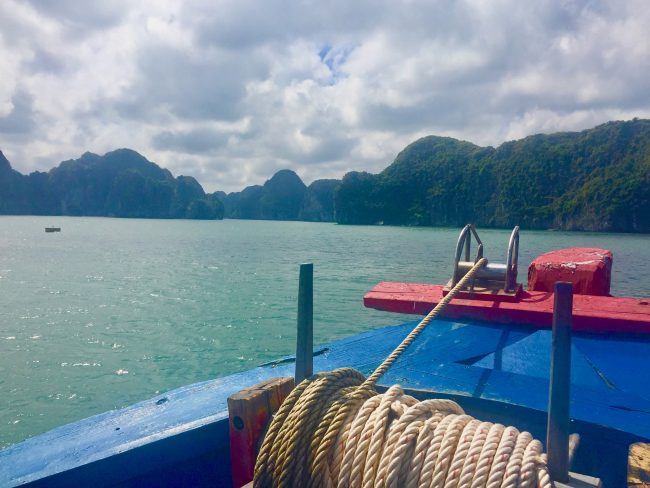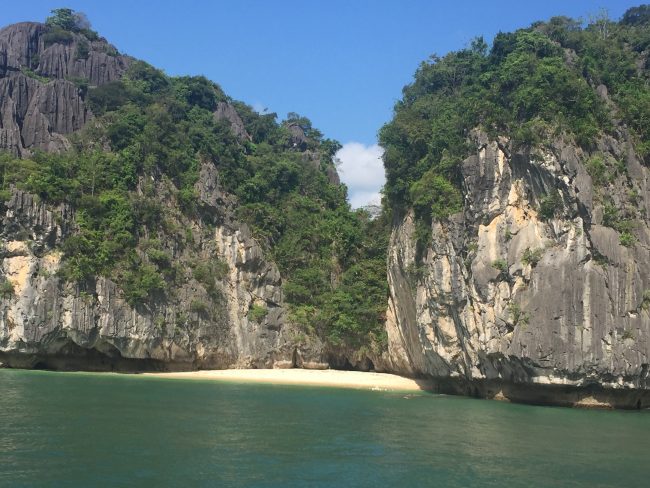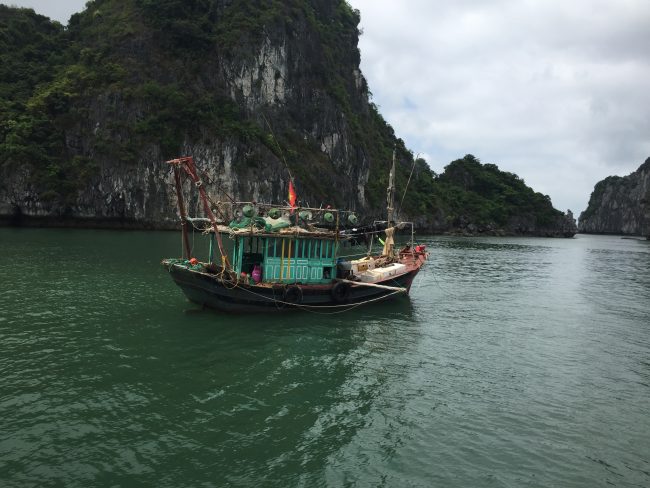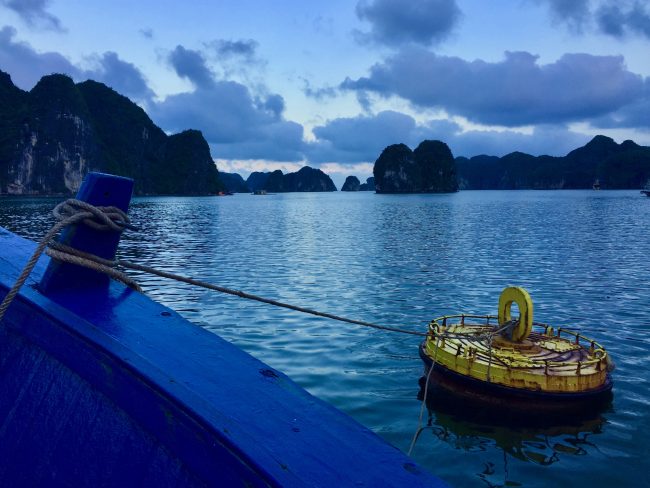 In the morning, the sunrise across the water with the swirling mists did make it seem other-worldly.
It was a very short trip but one I will always remember. Halong Bay – you're a keeper.
Disclosure. A private trip where I paid for everything myself.
All images and text copyright of Olivia Greenway and may not be used under any circumstances except by my written agreement prior.