Where is Slovenia?
Slovenia (often confused with Slovakia) is a small country the size of Wales, tucked away in mid-Europe, bordered by Italy, Austria, Hungary, and Croatia. It has a tiny coastline and only two million inhabitants.
Why go to Slovenia?
Its capital is Ljubljana, which is where most people go, but pick up a car from the airport and head east. You'll be rewarded with long-established pocket-friendly spa towns, pretty, lush scenery, good food and quiet, open roads.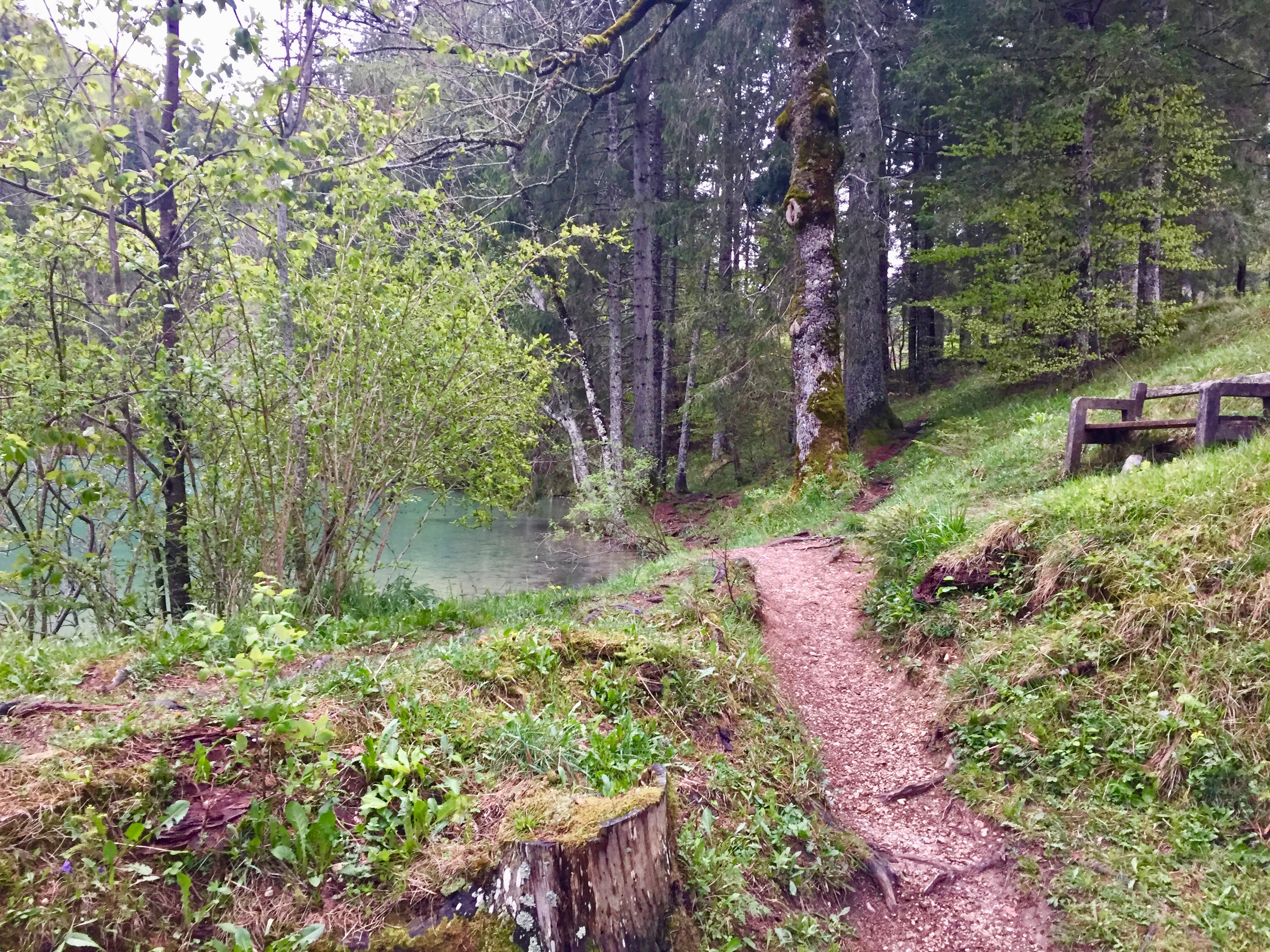 A traditional spa
The spa culture in Slovenia has been developed over centuries and is not just for the well off. Domestic holidaymakers typically spend several days a year at a spa resort, bathing in the waters. They pay what they can afford for their accommodation which is graded from basic to luxurious.
Tucked away near the Hungarian border, is the spa town of Moravske Toplice about a two-hour drive from the capital. This was the closest to what I imagined an Eastern European spa town to be like. The Hotel Livada Prestige is a spa complex of hotels in different categories, Livada having the highest rating. Guest rooms here are neat and clean but perhaps somewhat lacking in character.
A partly-covered pool has the famous black mud natural thermal waters in the middle. Whether a quick soak in the warm, slightly oily smelling mineral-rich waters is sufficient to test the efficacy, I can't say, but I did feel invigorated afterwards. Most spas have day passes if you prefer to stay elsewhere.
Highly recommended spa treatment
The treatments though are something else. My Pannonian meadow massage, with oil infused with herbs and plants from the surrounding Prekmurje region was sublime.  The diamond scrub facial with oxygen treatment was as good as those I've had in Switzerland, but at a fraction of the price; both around £50.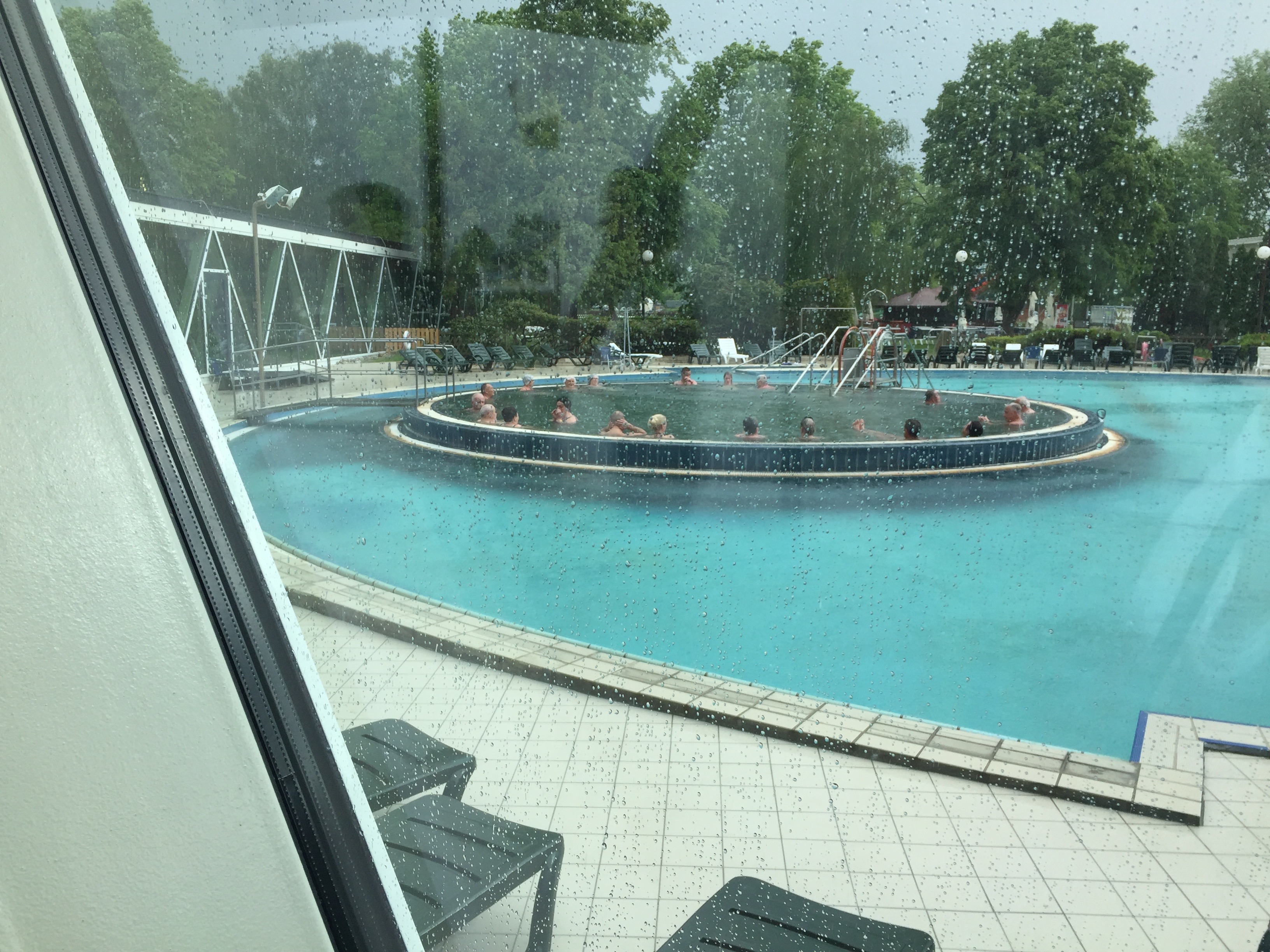 Good food diversion
Don't miss dinner at nearby third-generation restaurant Rajh. Tanja and her pastry-chef son work their magic here, recognised by Michelin. Favouring local suppliers, food is both imaginative and delicious. Hand-arranged small jars of wildflowers adorn the tables, and they produce their own bread and ice cream, both served with the Slovenian favourite: toasted pumpkin seed oil.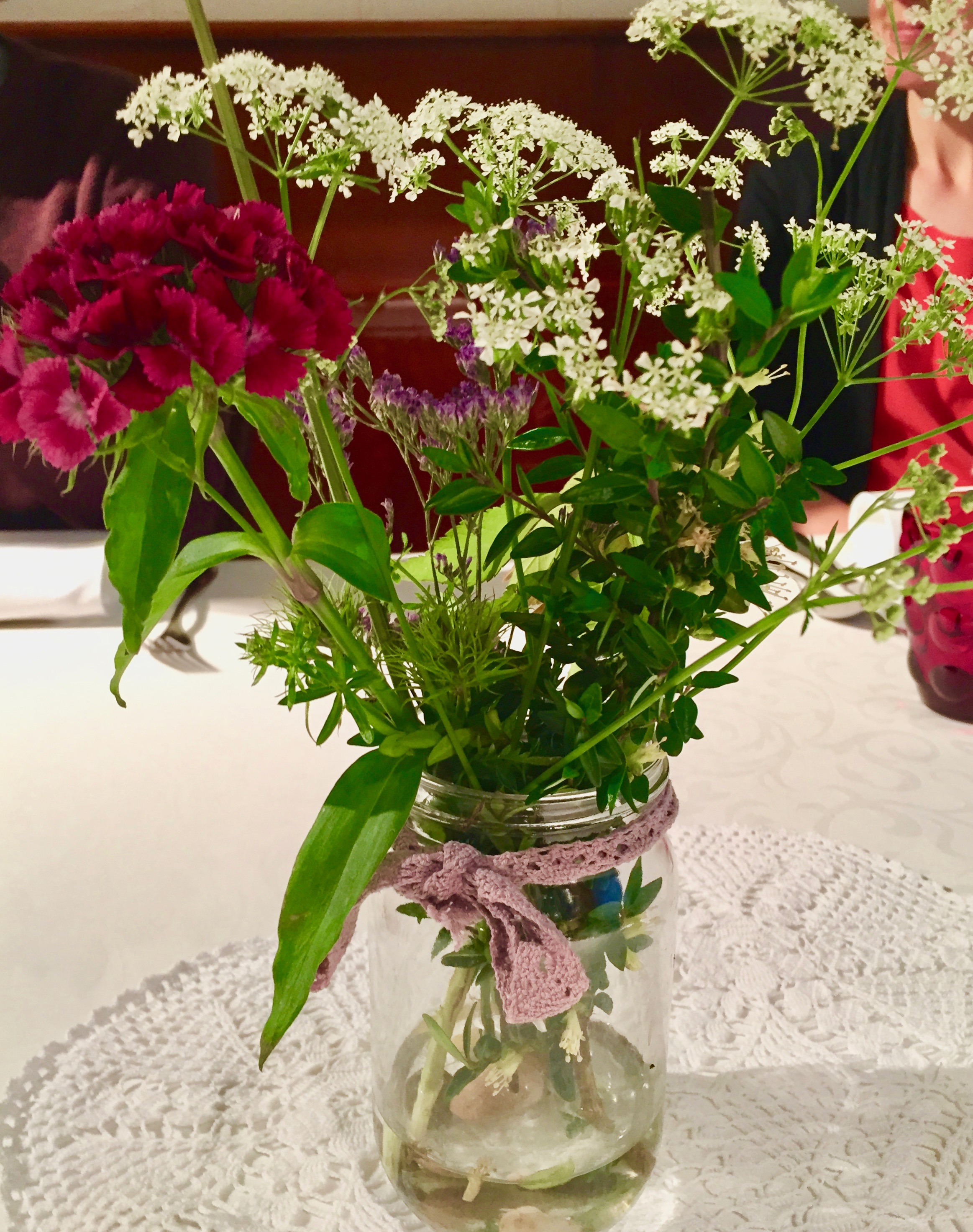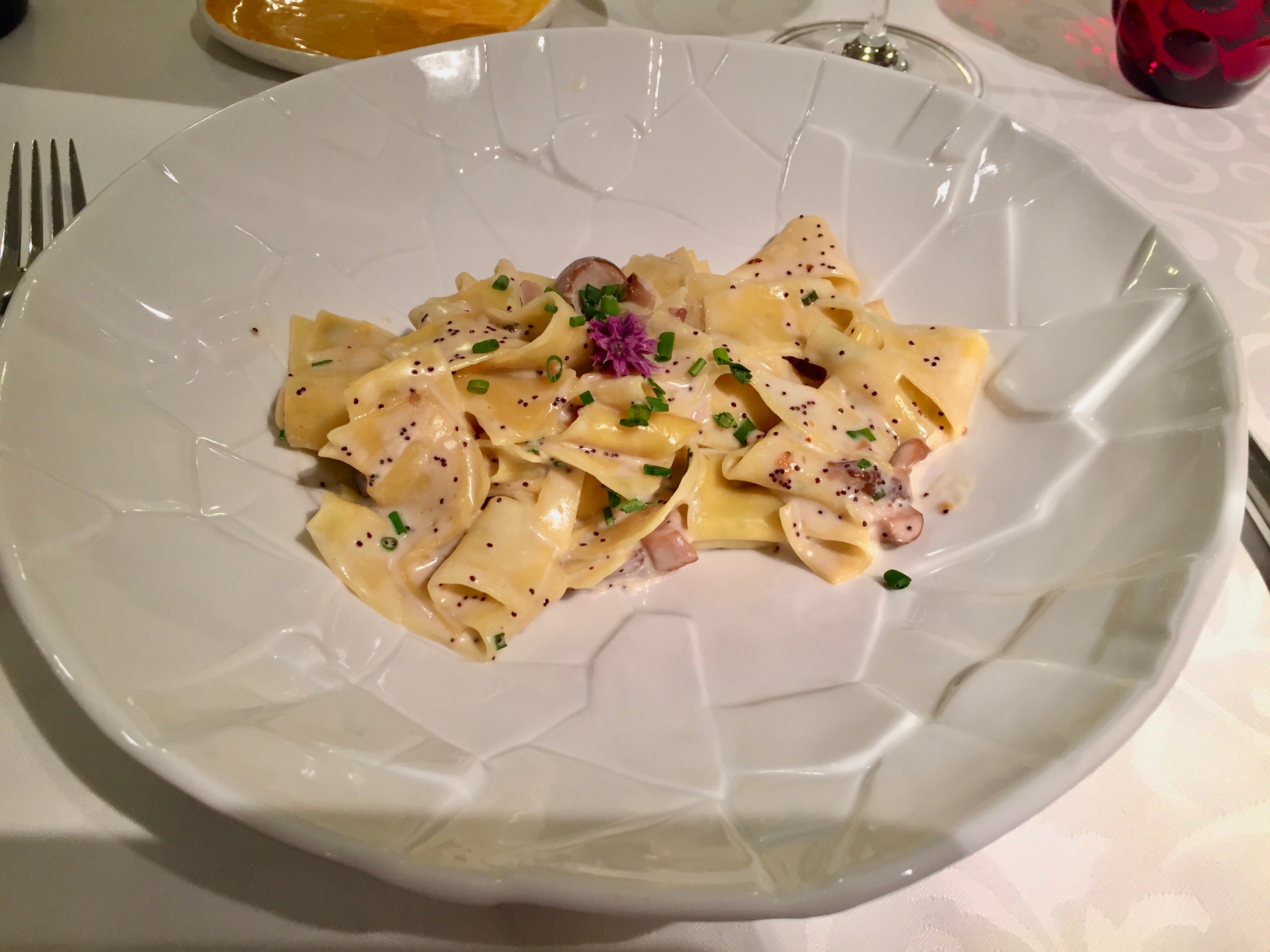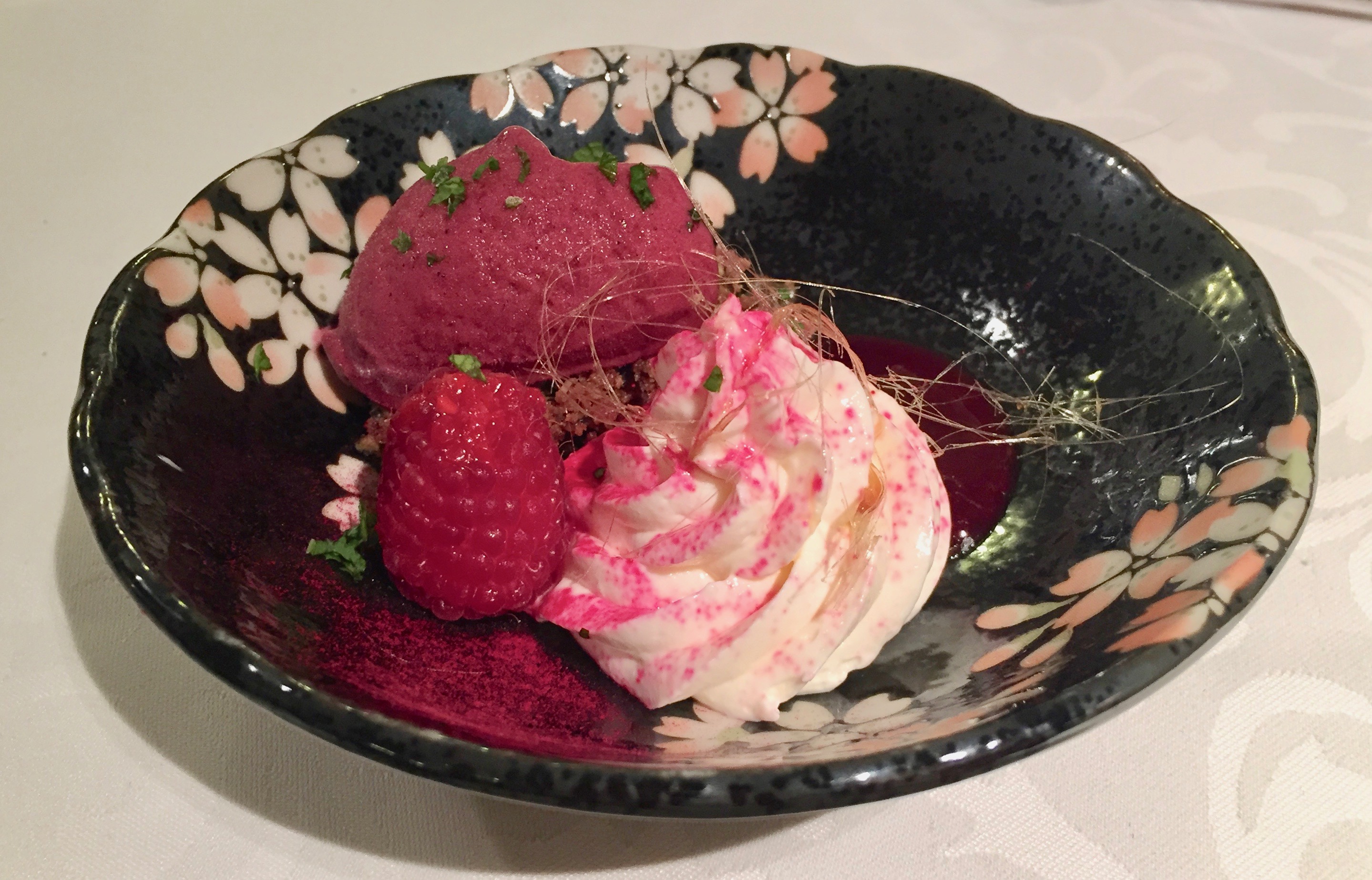 Rogaska Slatina spa town
Rogaska Slatina is a pretty spa town near the Croatian border. In the centre is a large rectangle of parkland with flower beds, bordered by historic buildings and established sweet chestnut trees. Some hotels have casual dining terraces leading onto this restful traffic-free area, as is the case with Grand Hotel Sava. The hotel offers an intimate refurbished spa area with three types of sauna, a Turkish bath and relaxation rooms with heated beds, the latter a big hit with me – aches and pains seem to melt away.
Drinking the waters
A few minutes' walk away is the shared facility of the thermal drinking waters. You take a glass, similar to a beer tankard and then choose from various fountains which of the two waters you wish to try. The 'donat mg' water is heavy in magnesium and you should only take a few sips if you are not used to its cleansing properties.  Not unsurprisingly perhaps, it has a strong metallic taste, not unpleasant in my view and close in taste to Vichy water. 'Styria' is mixed with lower magnesium waters, so it's possible to drink as much as you like. Locals come here every day to drink.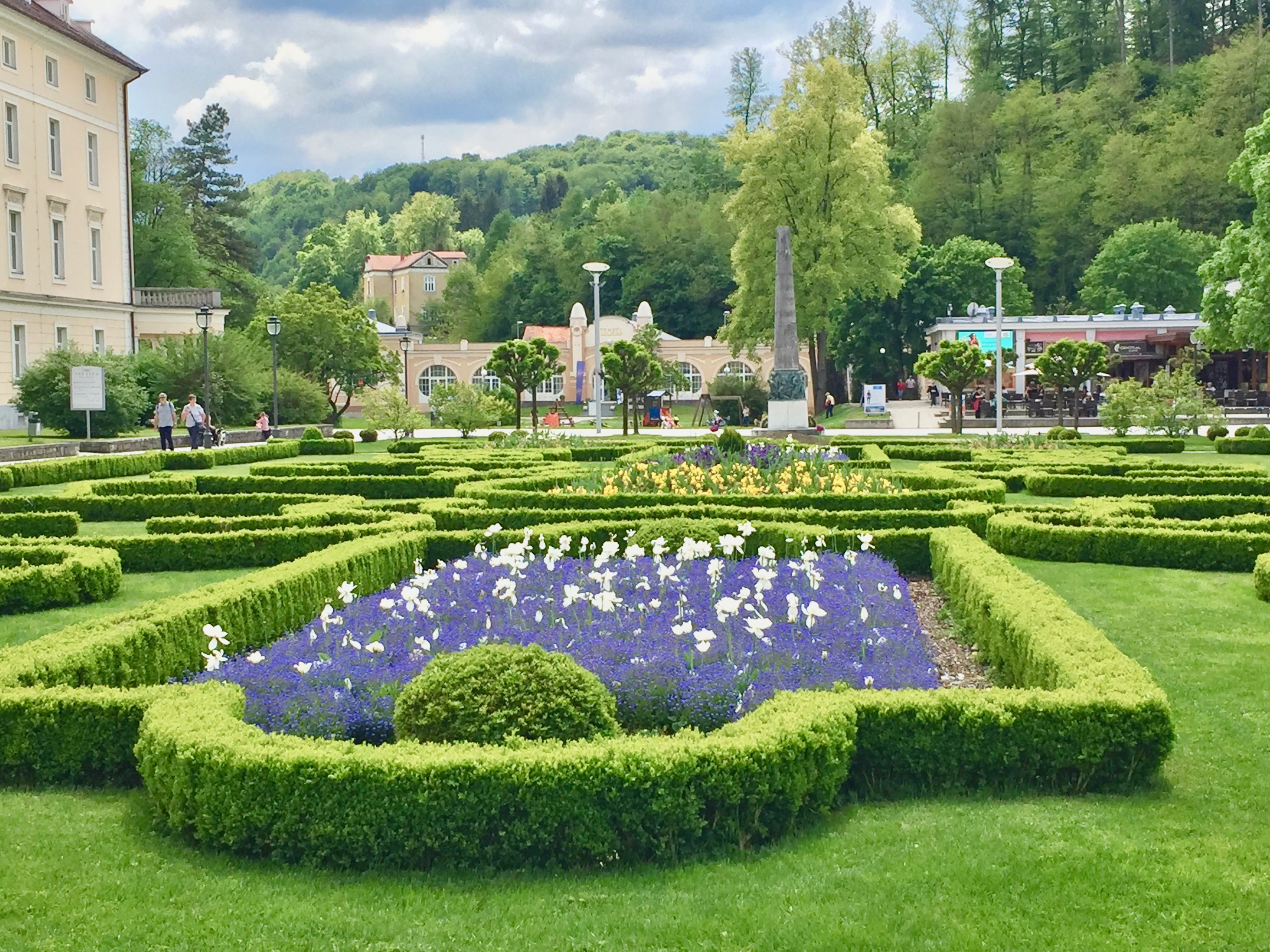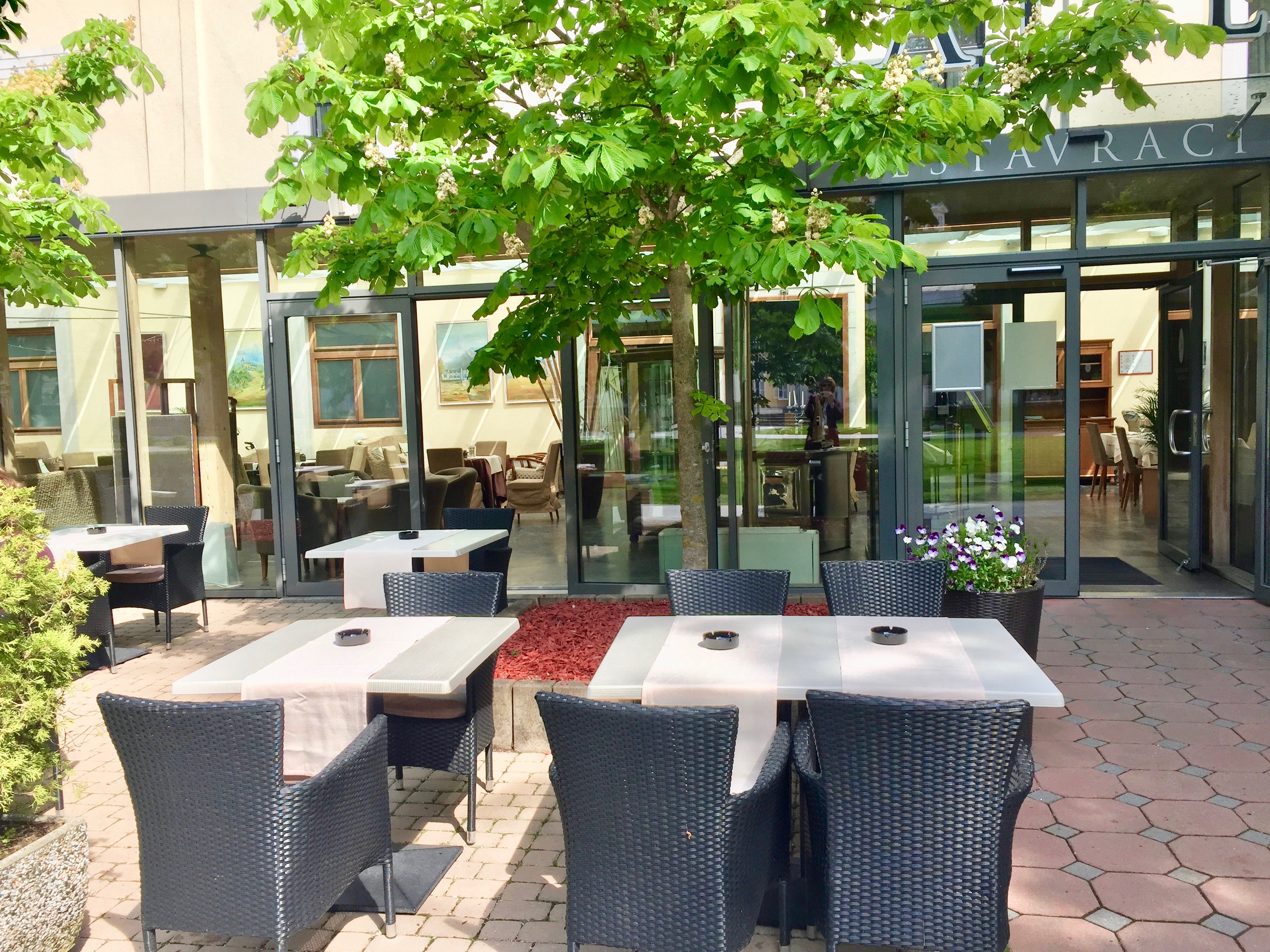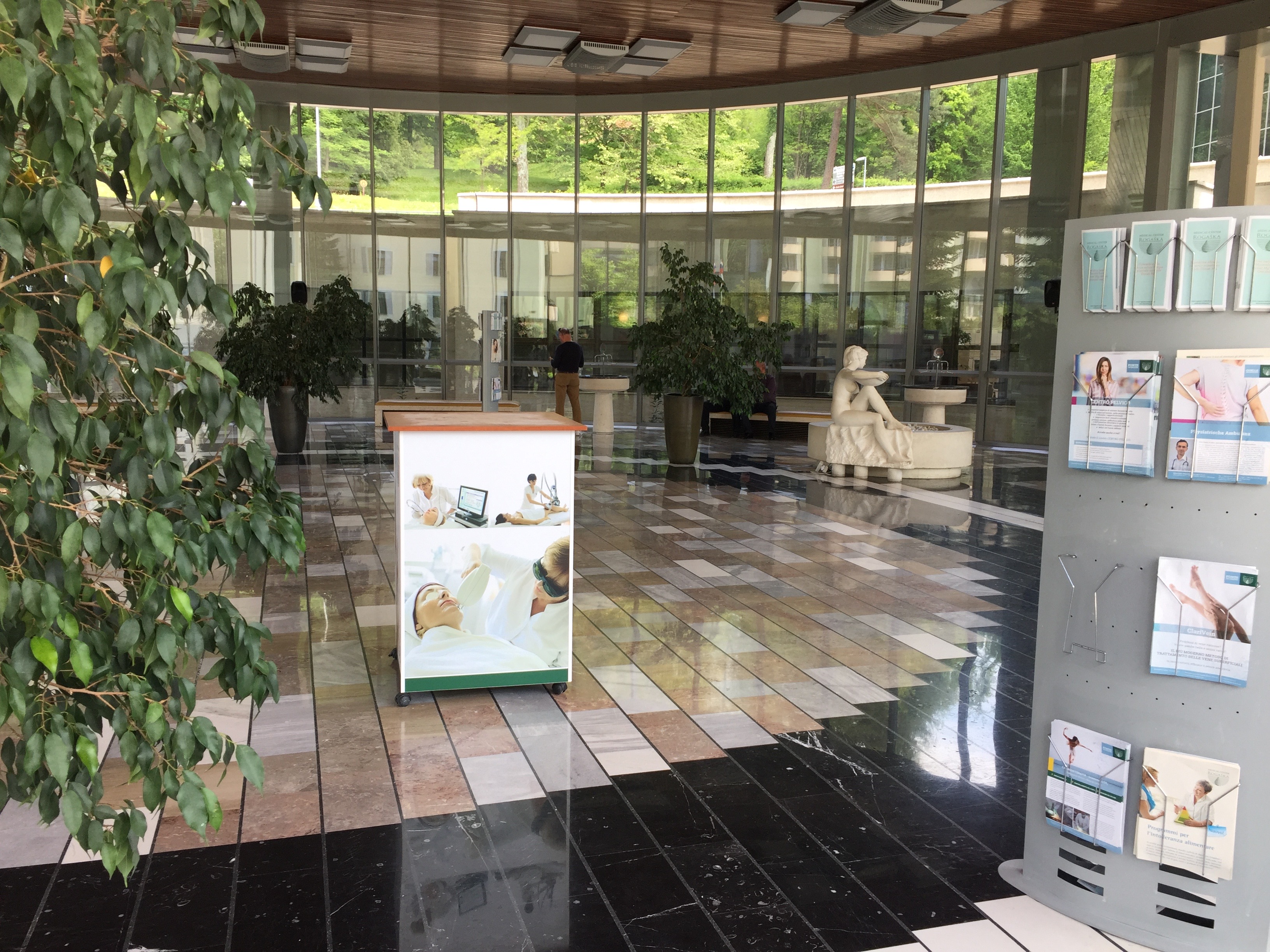 More 'European' in style spa resort
Nearby is the town of Olimie and the contemporary Sotelia Hotel. Although it's recently celebrated its tenth birthday, it still feels new, a major refurbishment probably accounting for that. Winning a number of design awards, many facilities are underground, so it's perfect in all weathers.
Cycles can be borrowed from the reception and there are numerous walking trails from the property.
Rooms are comfortable, each with a small balcony. A canvas spa bag is supplied with towel, gown and slippers. Comprehensive spa treatments are accessed via an underground corridor. The Wellness Centre has the largest number of saunas in Slovenia, with indoor and outdoor thermal pools.
At the Armonia spa, a range of treatments are offered, including Ayurvedic. I tried a chocolate sauna here; unfortunately, I drank from the proffered glass instead of rubbing it on my body, but it gave my therapist a good laugh.  Breakfast here is particularly good, with everything one could possibly want.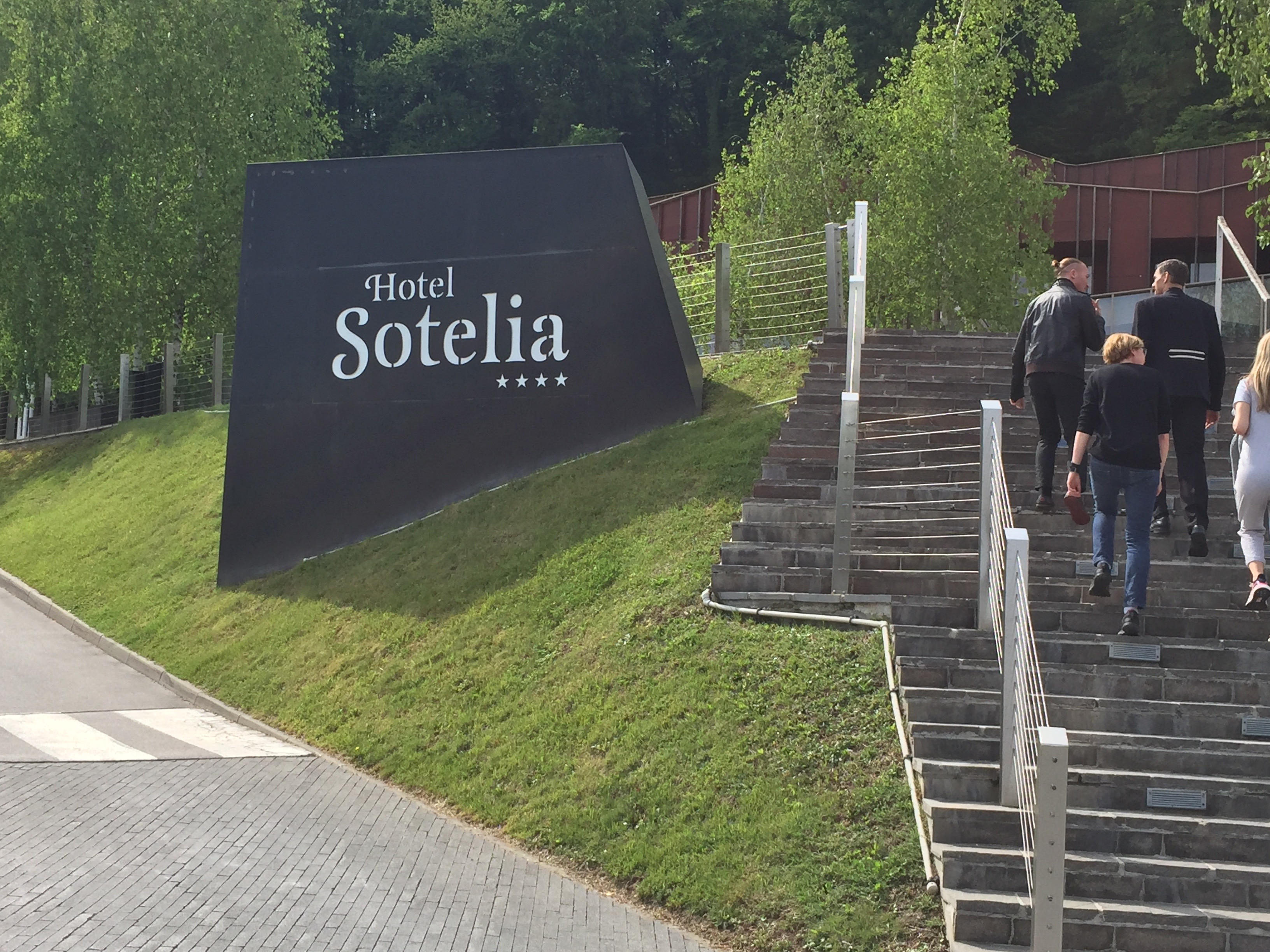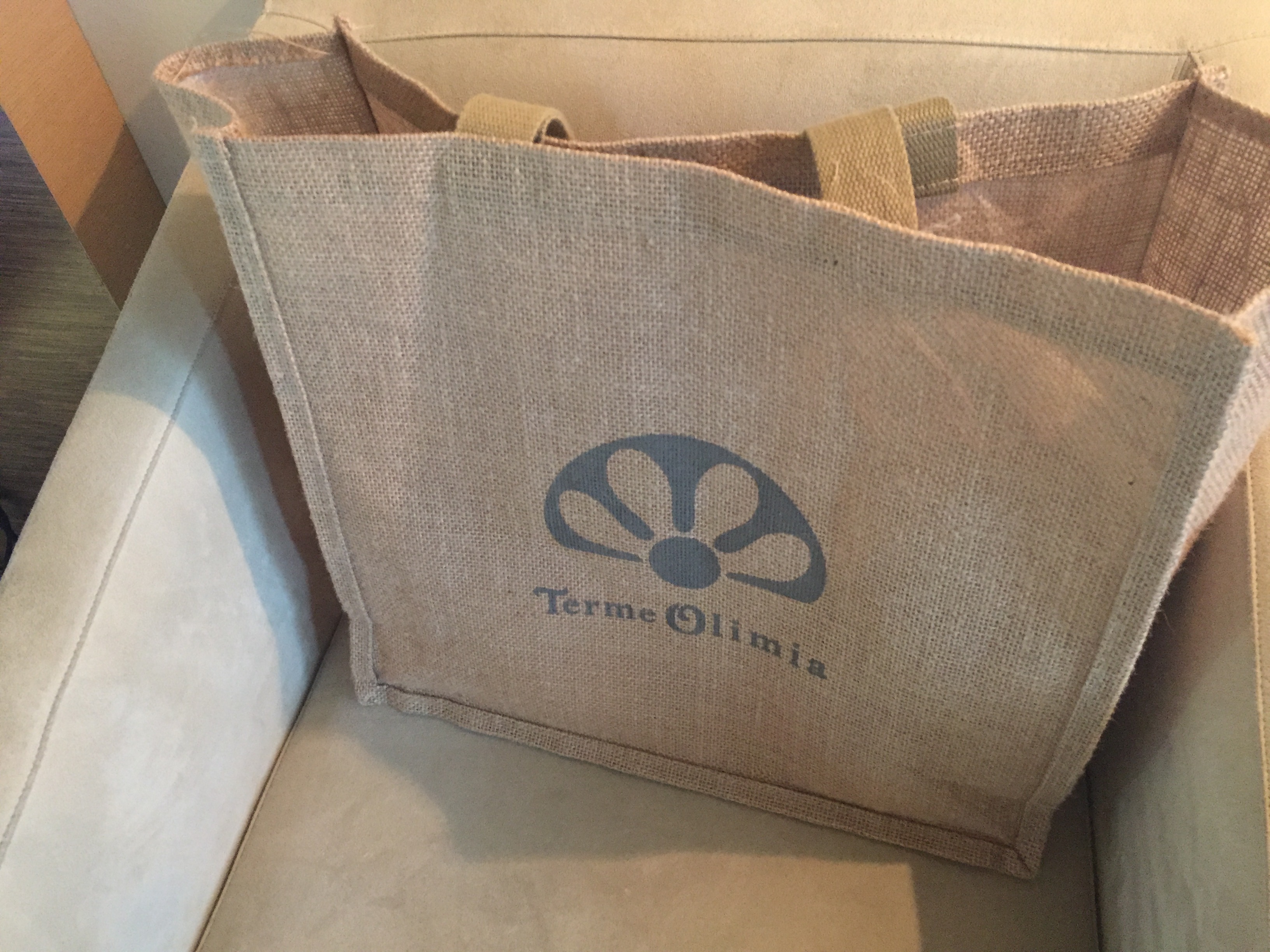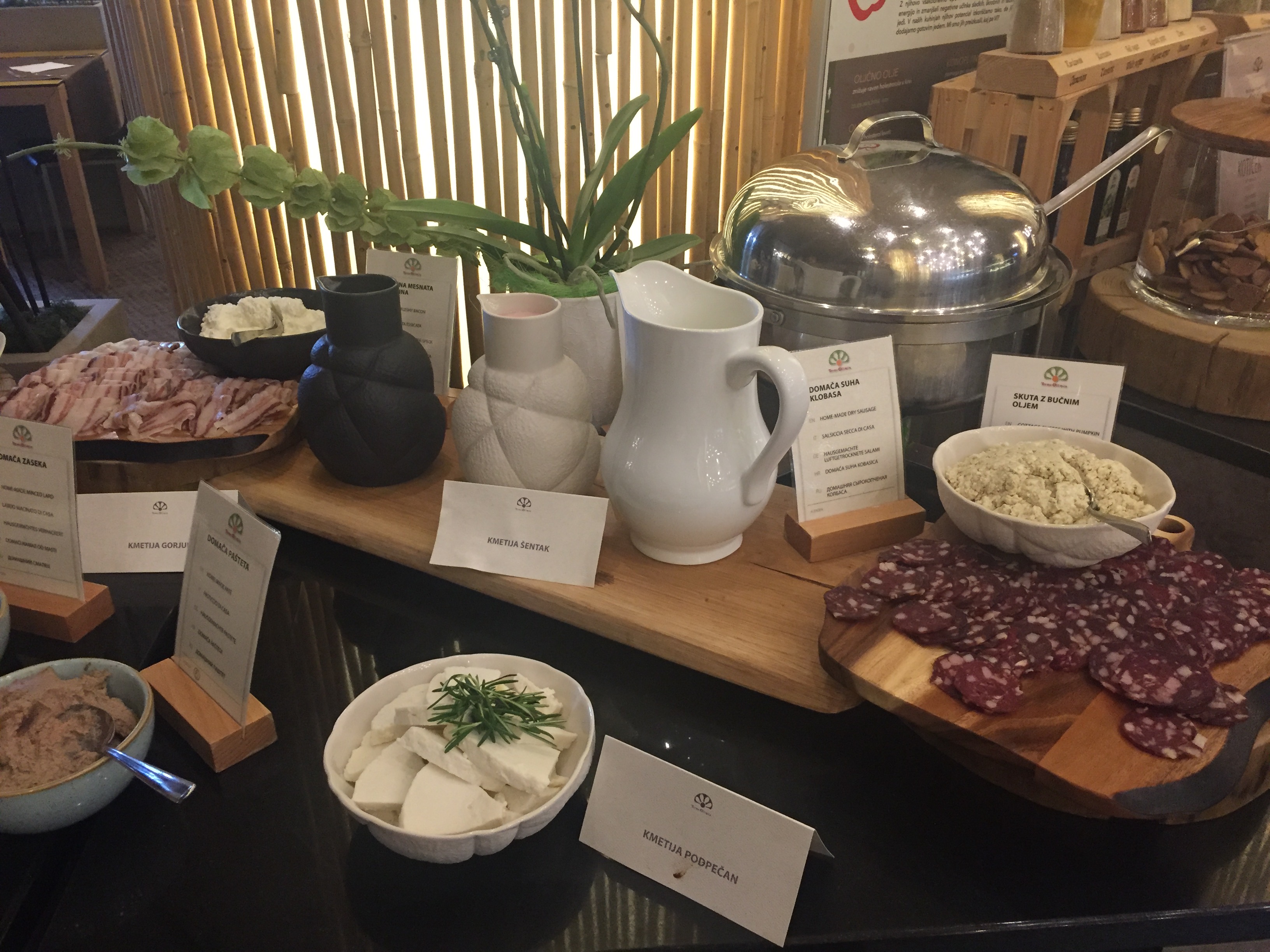 Riverside relaxation spa
Hotel Thermana Park in Lasko is a few miles east of the capital. It's set alongside the scenic Savinja River with a riverside path perfect for a leisurely walk into town or a take a ride on the 10km bike track (hire from reception). The area is known for its craft beer and in fact it was a lovely beer massage I enjoyed in the spa: crushed hops are mixed in an almond oil base. A raft of other therapies includes Ayurveda, with a team from Kerala on hand.  Spa facilities comprise a large area with domed roof (opened in the warmer weather) with numerous thermal pools and slides. Lifeguards are on duty.
Facilities for the physically disabled are excellent: the British UK wheelchair basketball team trains here, for example, with several adapted guest rooms.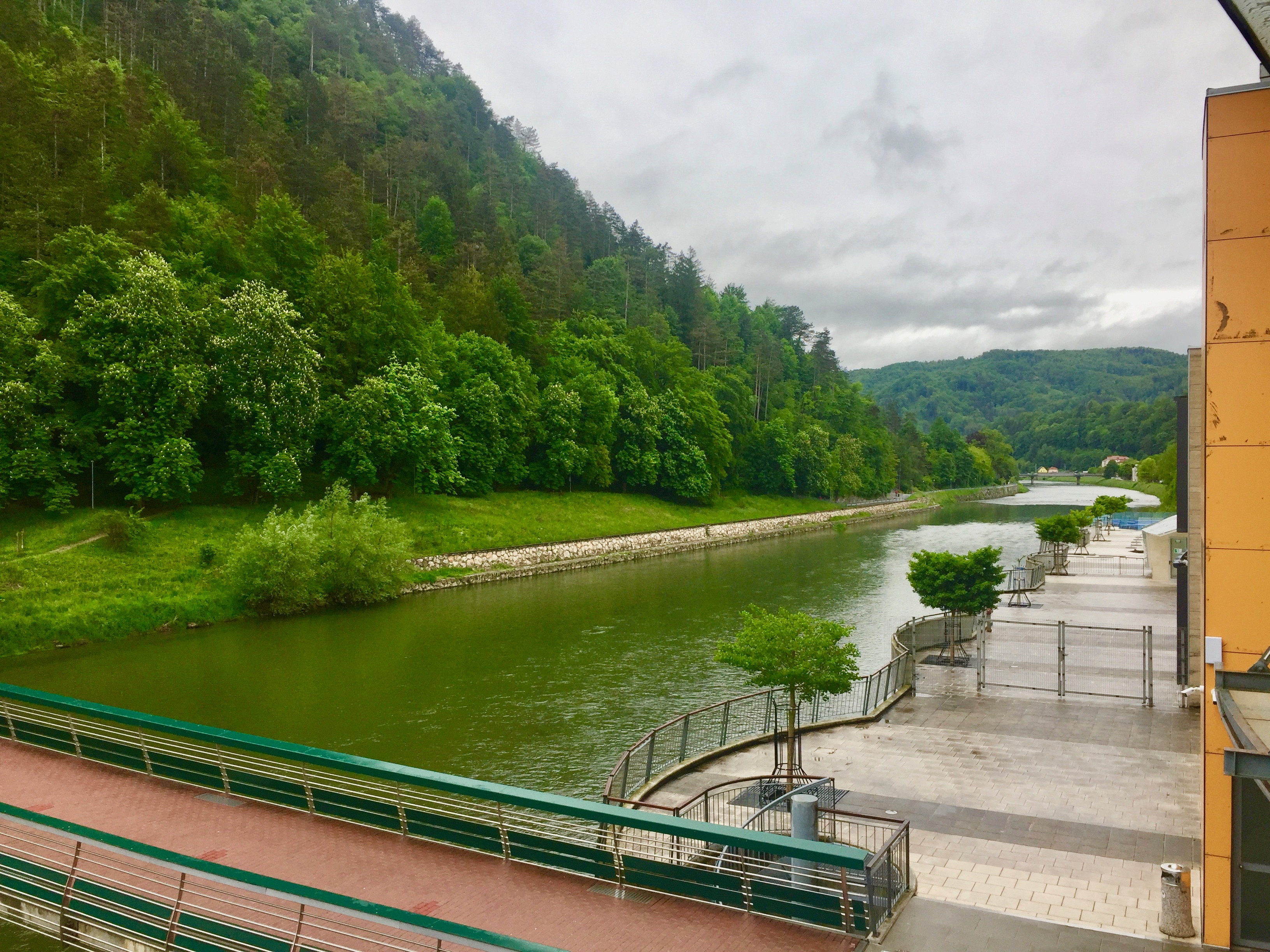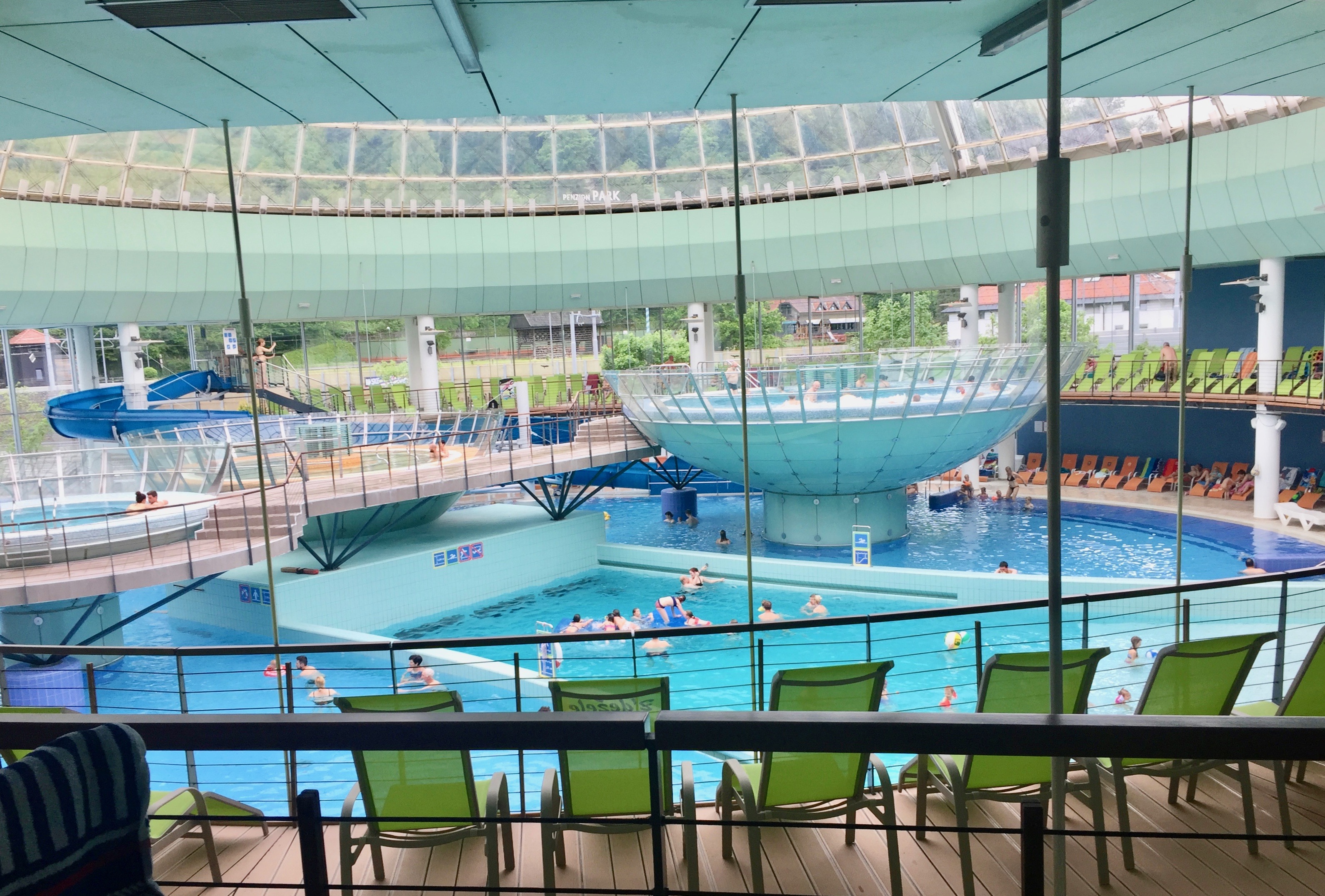 Hideaway hamlet and spa
Our final stop is in a little village at the foothills of the Kamnik-Savinja Alps set near a lake. Over the other side is Austria. Jezersko is placed in what could be called a bucolic cul-de-sac, with the road leading down to the lake literally going nowhere. In this peaceful setting is the 23-room boutique hotel Vila Planinka.
Resembling a wooden Swiss chalet, it does all the things small, private new hotels do nowadays: focusing on eco-credentials, locally sourced materials and well-produced food. Rooms are a delight, with the little tear-marked local sheep toy used to indicate when you want your bedsheets changed. Food is exemplary without being pretentious; in fact, the friendly staff make sure the vibe is relaxed from start to finish. There is a small sauna, but really the focus here is on the wholesome nature on your doorstep.
A fifteen-minute minute walk to the lake, framed with pine trees and backed by mountains will produce an Instagram shot to be proud of. Nearby is the natural spring water well for which the tiny village is known.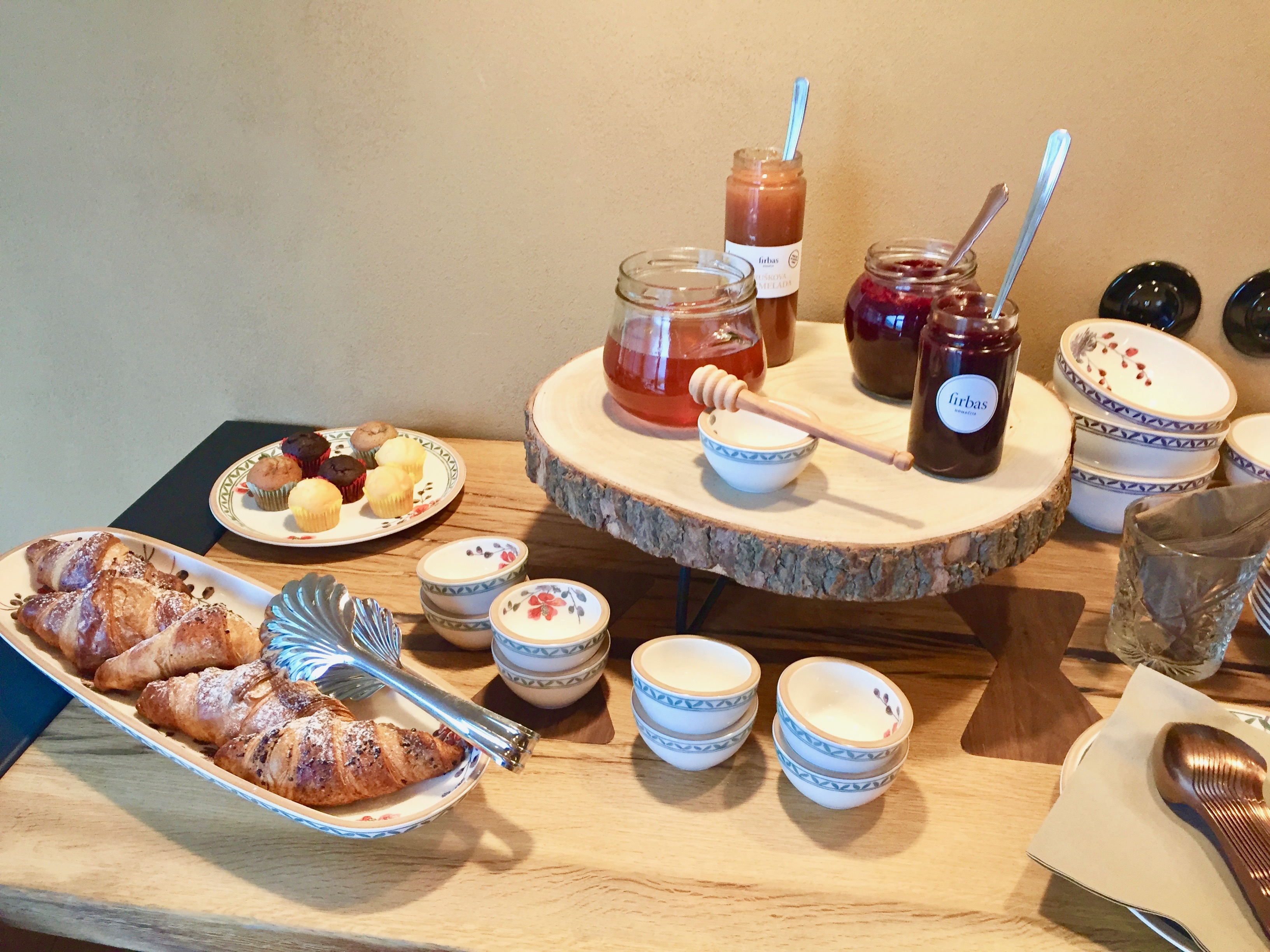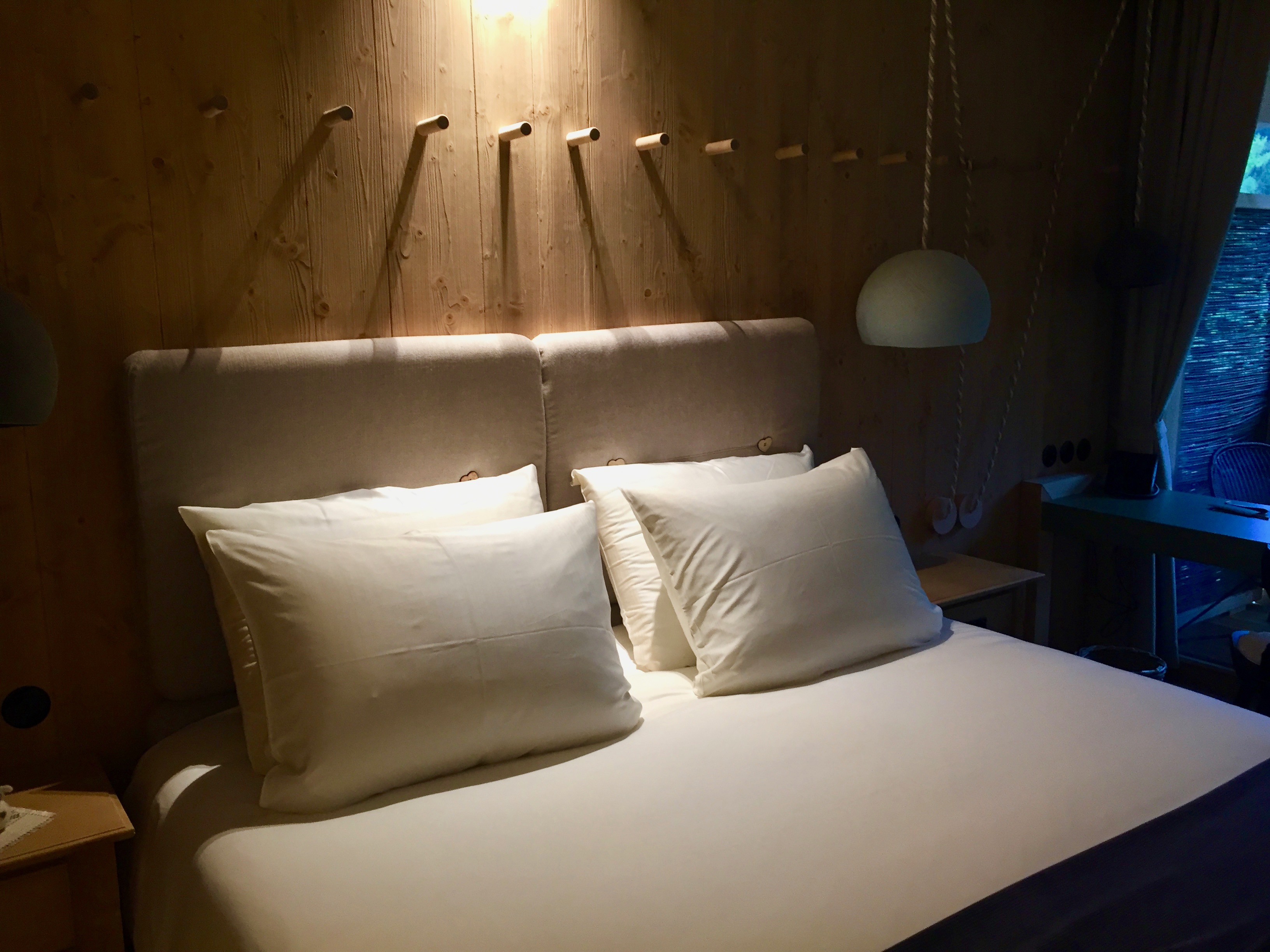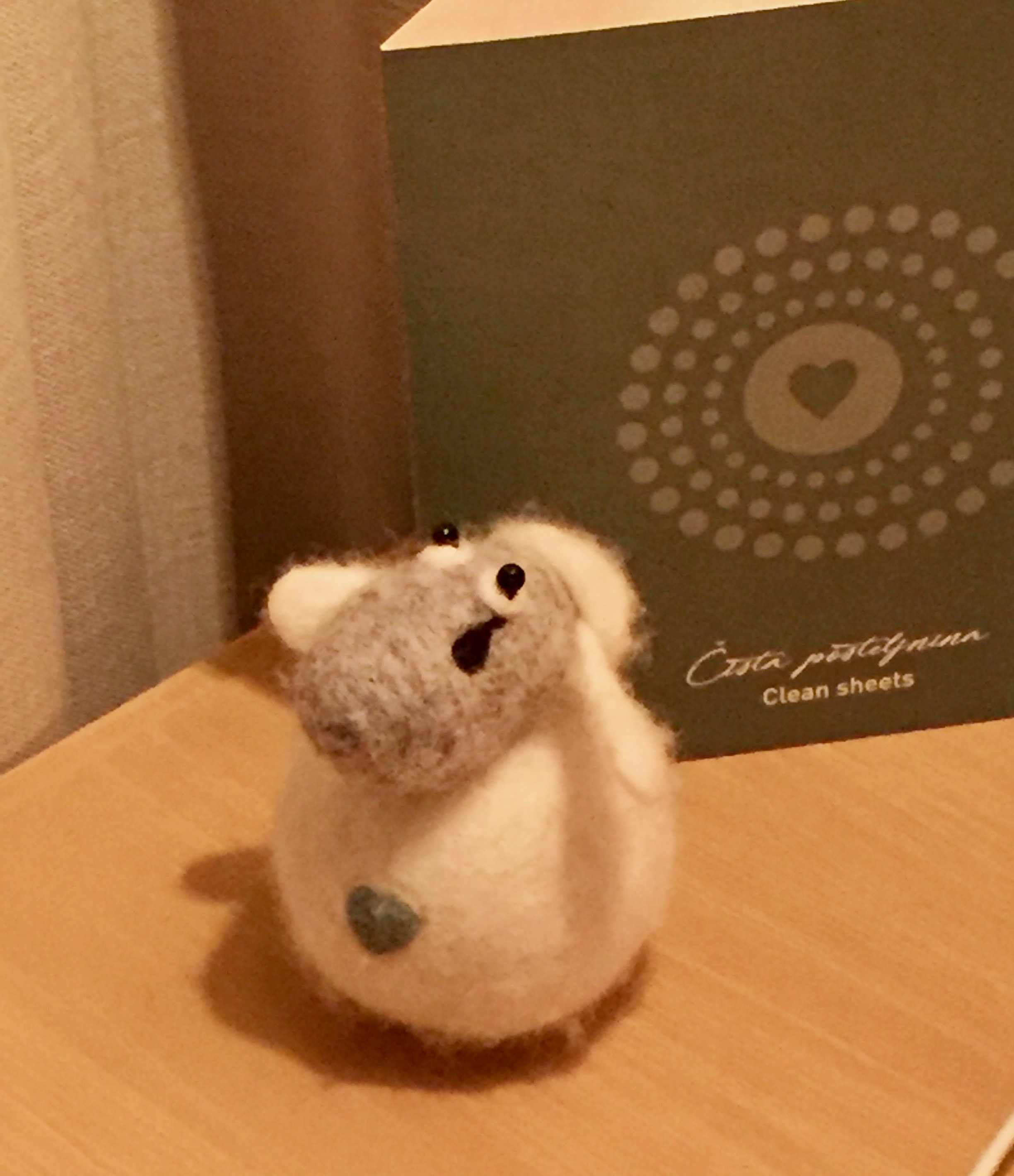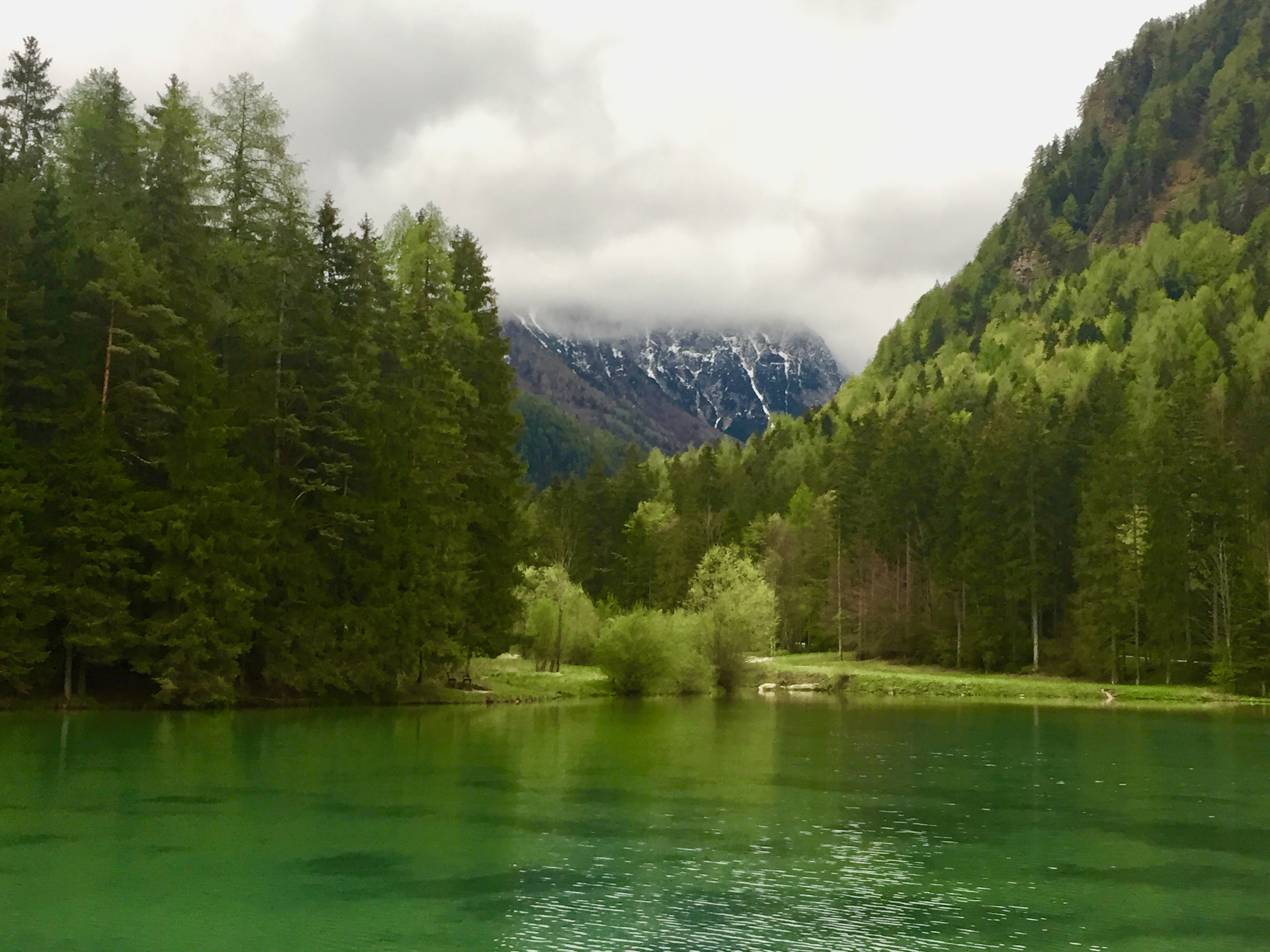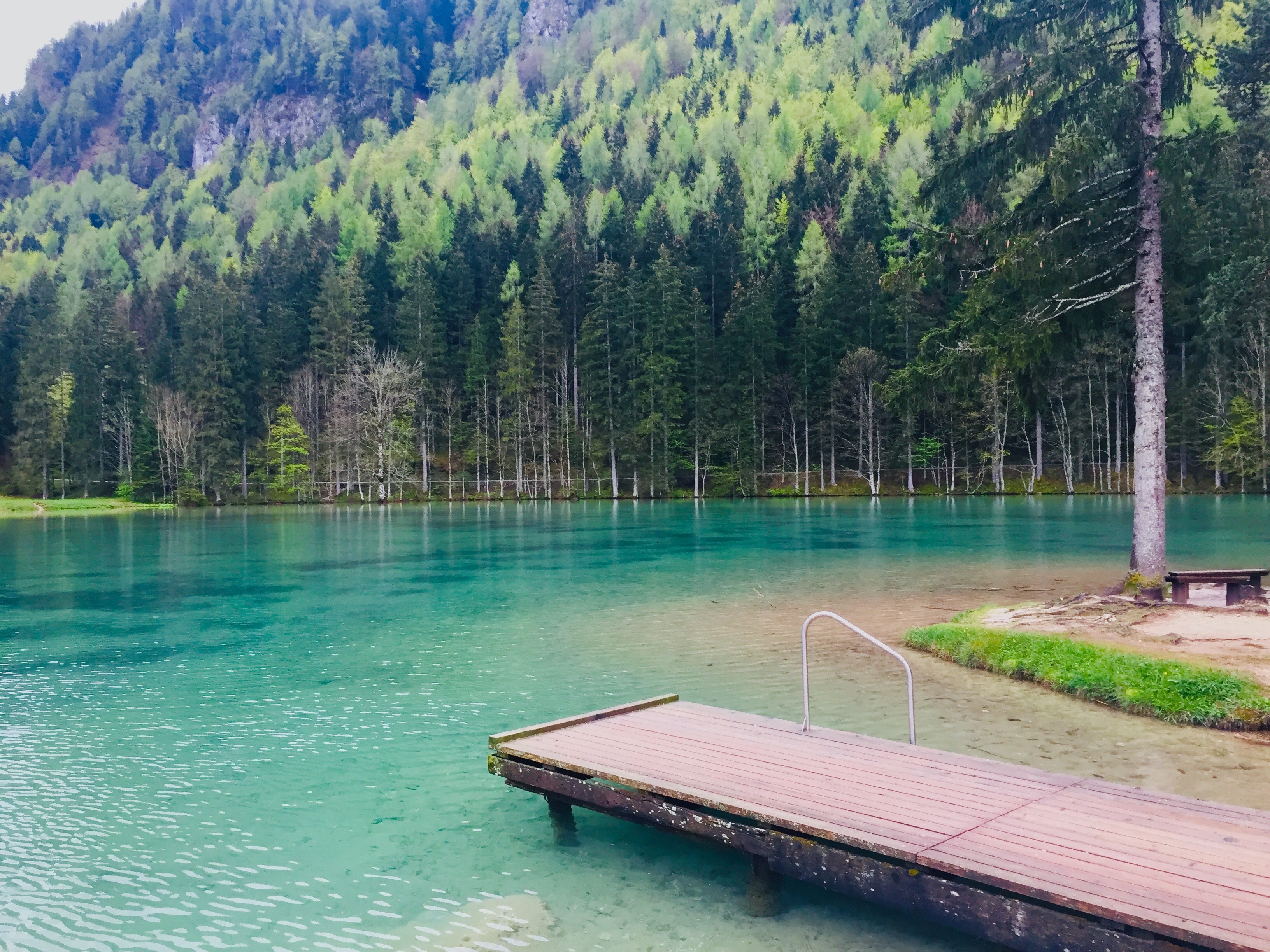 Half an hour in the car from here and we are back at the airport, ready for the short flight home.
Conclusion:
The further you go and away from the capital, generally the cheaper it will be and less 'touristy'. I think the spas I've mentioned all have their strong points, it's a case of deciding what is best for you. And the food is not all stodge – although if you want traditional goulash, it's easy to find. It's not a huge gamble to take and you may be pleasantly surprised at how much you enjoy a trip to Slovenia. Beer is brilliant and cheap. It opened my eyes to see how lovely it is.  And I'm now addicted to toasted pumpkinseed oil.
This was a hosted trip but all views my own.
No images may be used except by written permission prior.