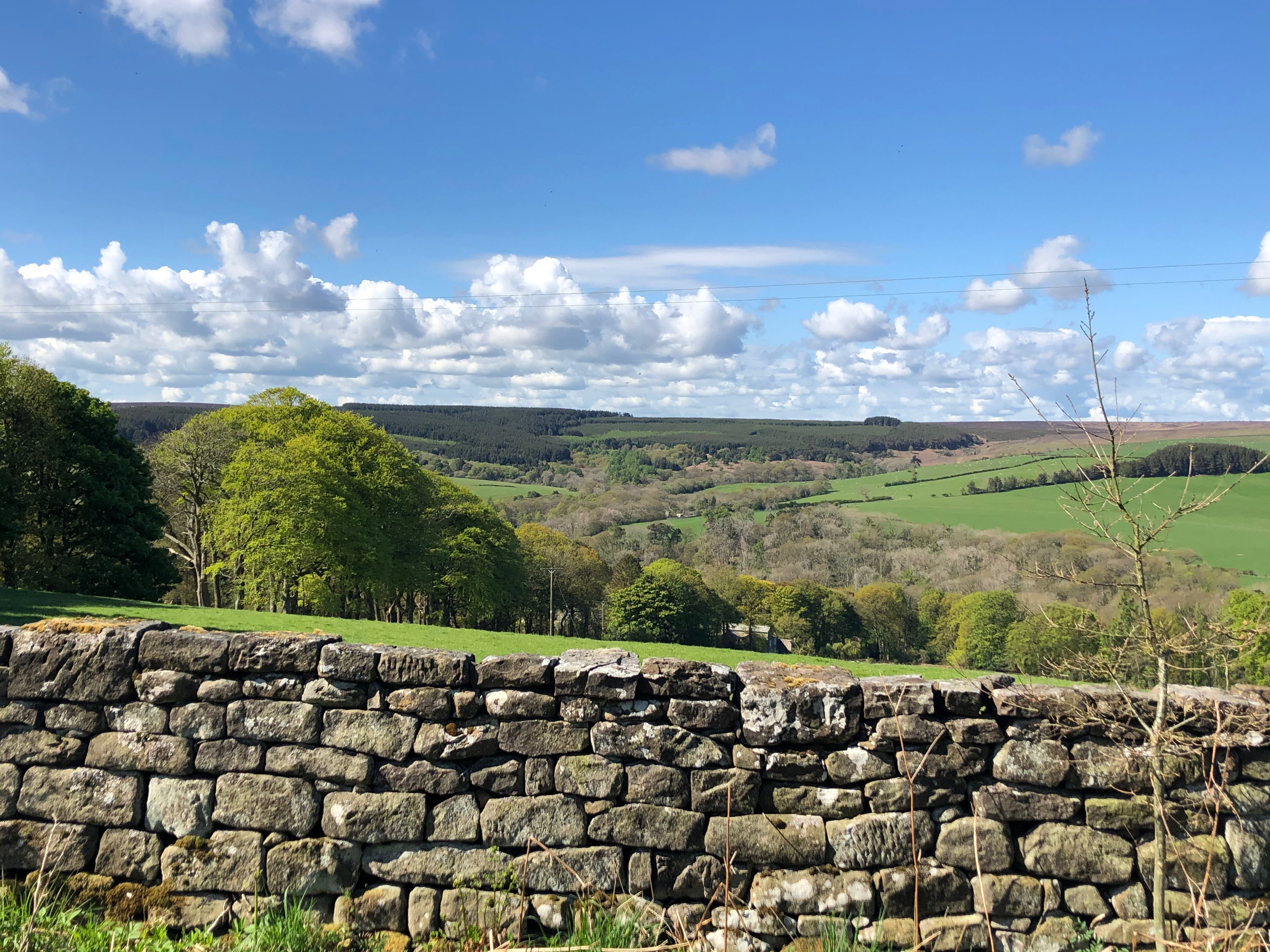 New Territory
One effect of the lockdown is I have been forced to explore further afield in my own country. A few weeks ago, we went on a circular driving tour Up North, mainly to visit friends in Sunderland and Manchester, but we also dropped in to a couple of other places on the way.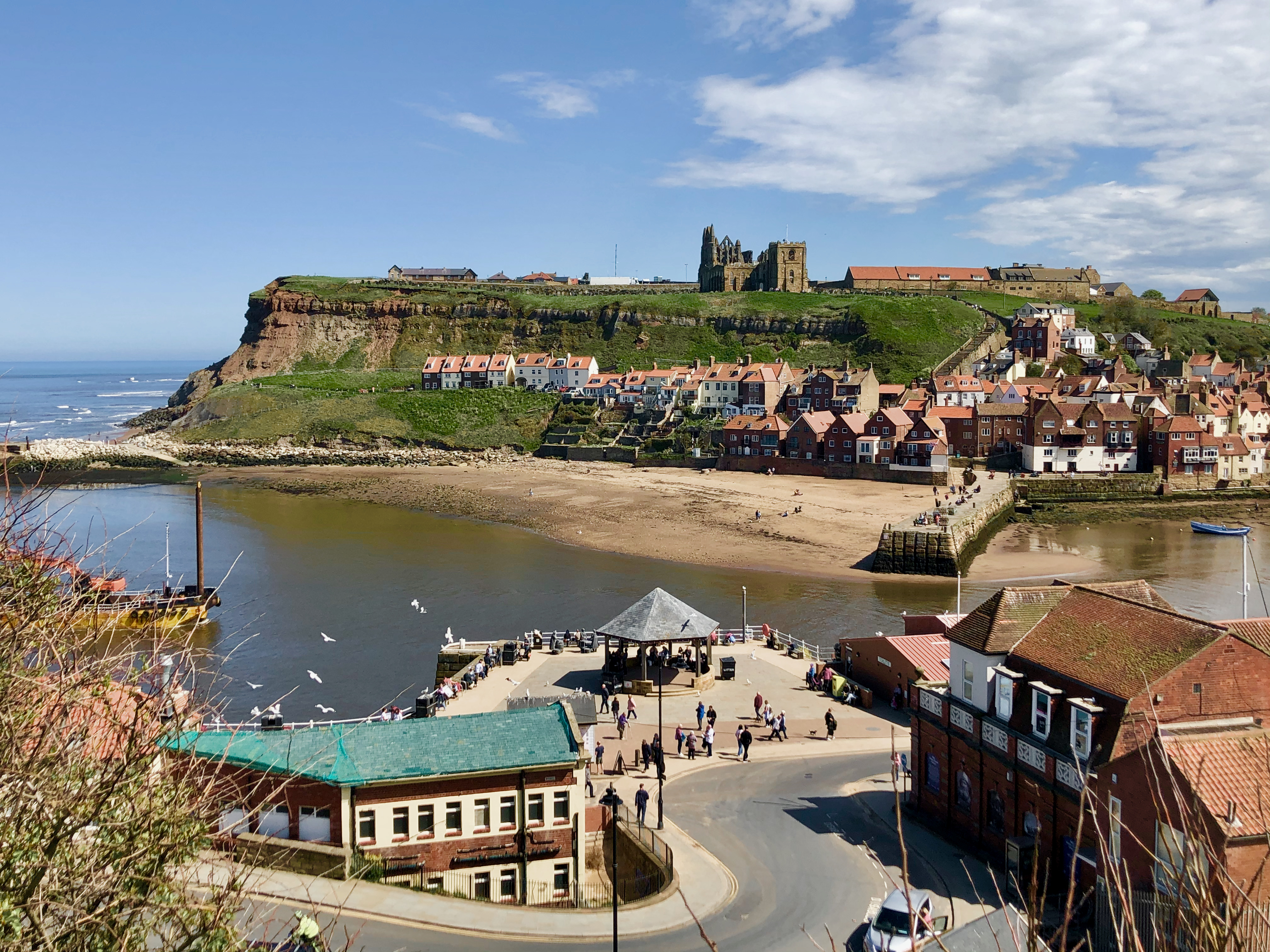 The seaside town of Whitby
I've only dimly heard of east coast Whitby and its castle through associations with Bram Stoker, but I didn't know going there was a 'thing' or even a clever thing to do but as it is, it was a brilliant decision.
It was a glorious sunny day and Whitby seemed to be putting on a show as it had been a bit miserable the day before. I'll let the pictures tell most of the story. My friend in Sunderland tells me that Whitby has a microclimate and it's often sunny.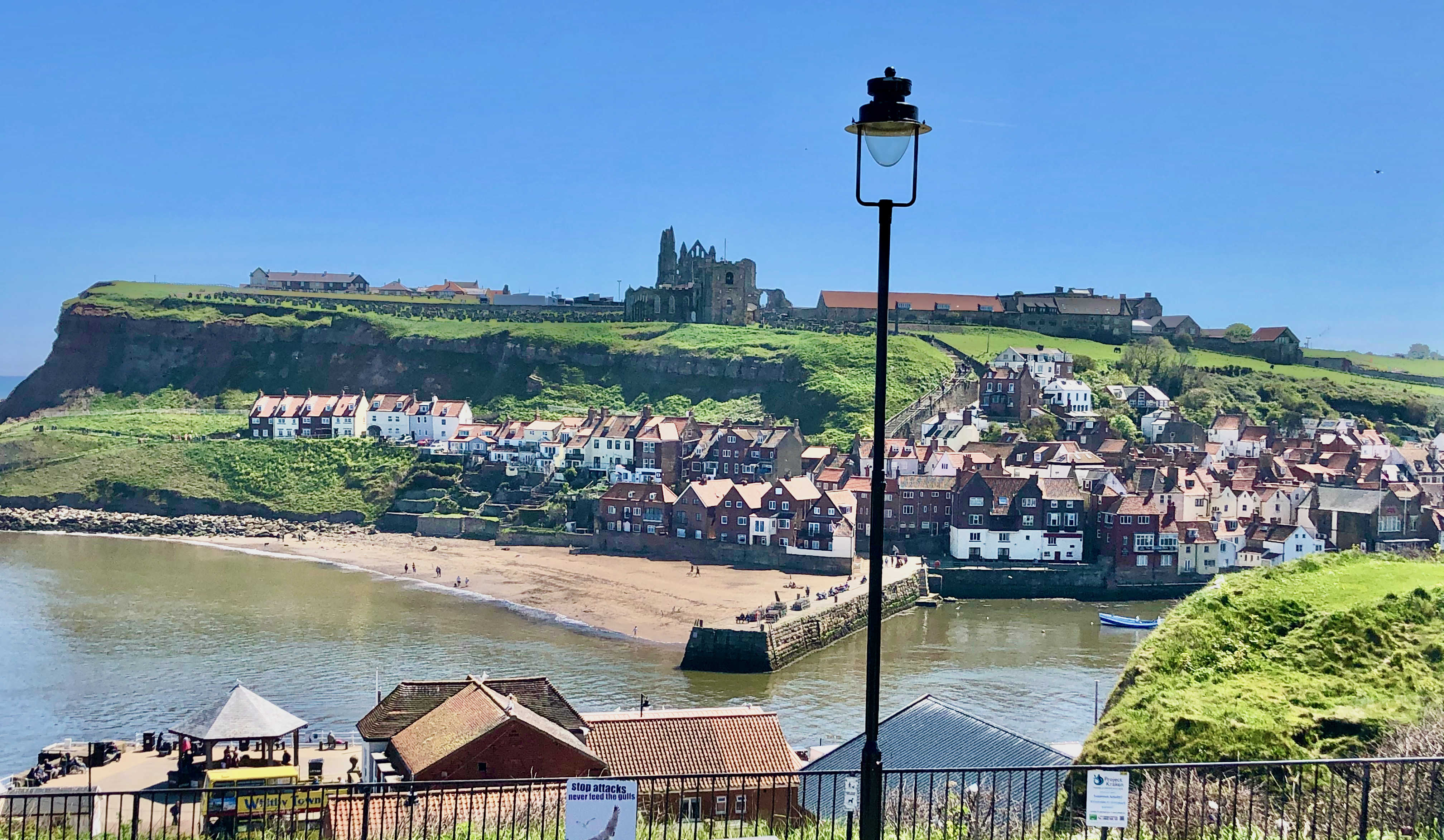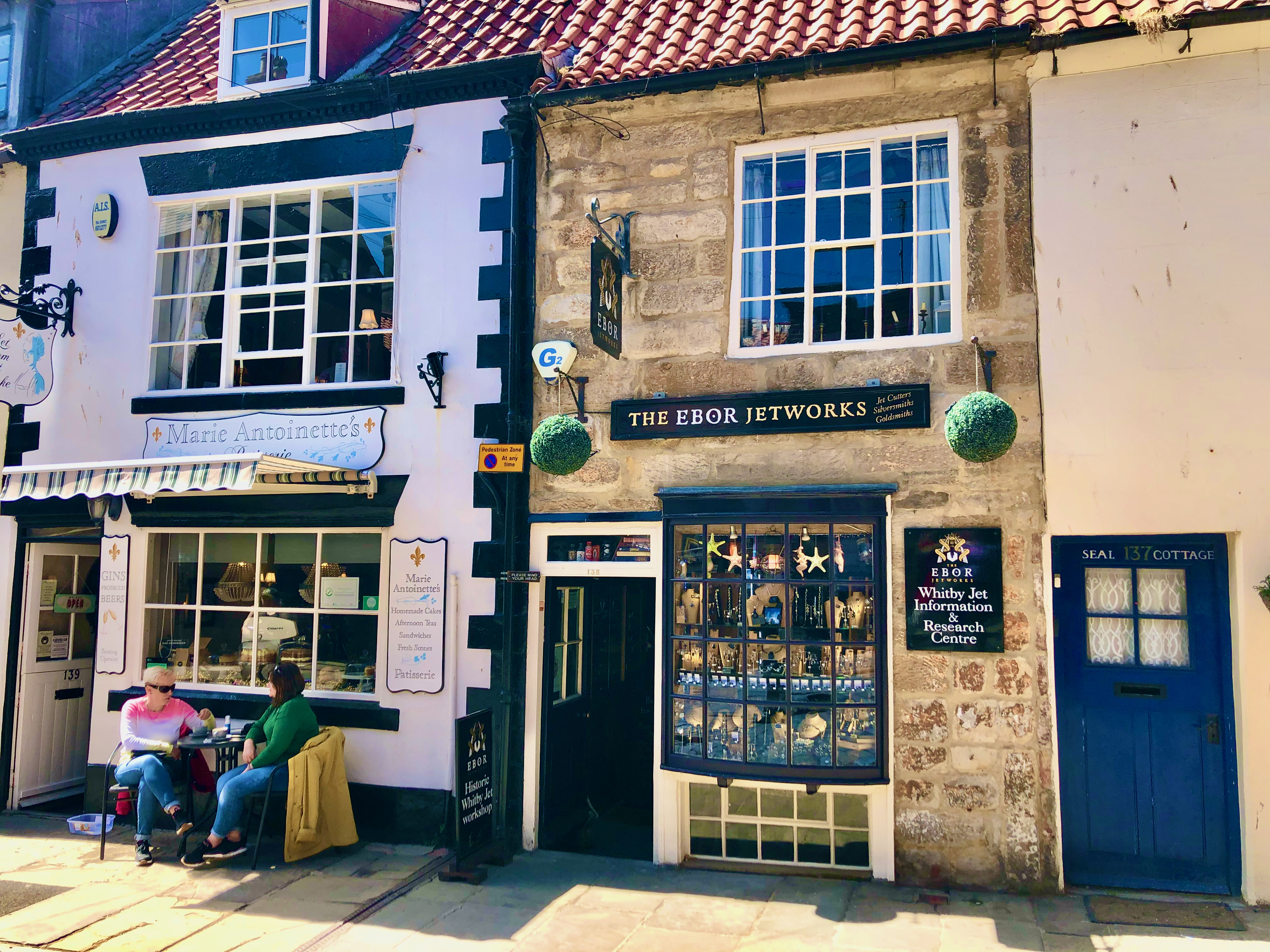 A bit of atmosphere
The centre is very English seaside-y, but in a good old-fashioned way, with cobbled streets, independent shops and plenty of places to sample ice cream and afternoon tea. We even saw a signwriter hand painting a shop sign – no stick-on rubbish here.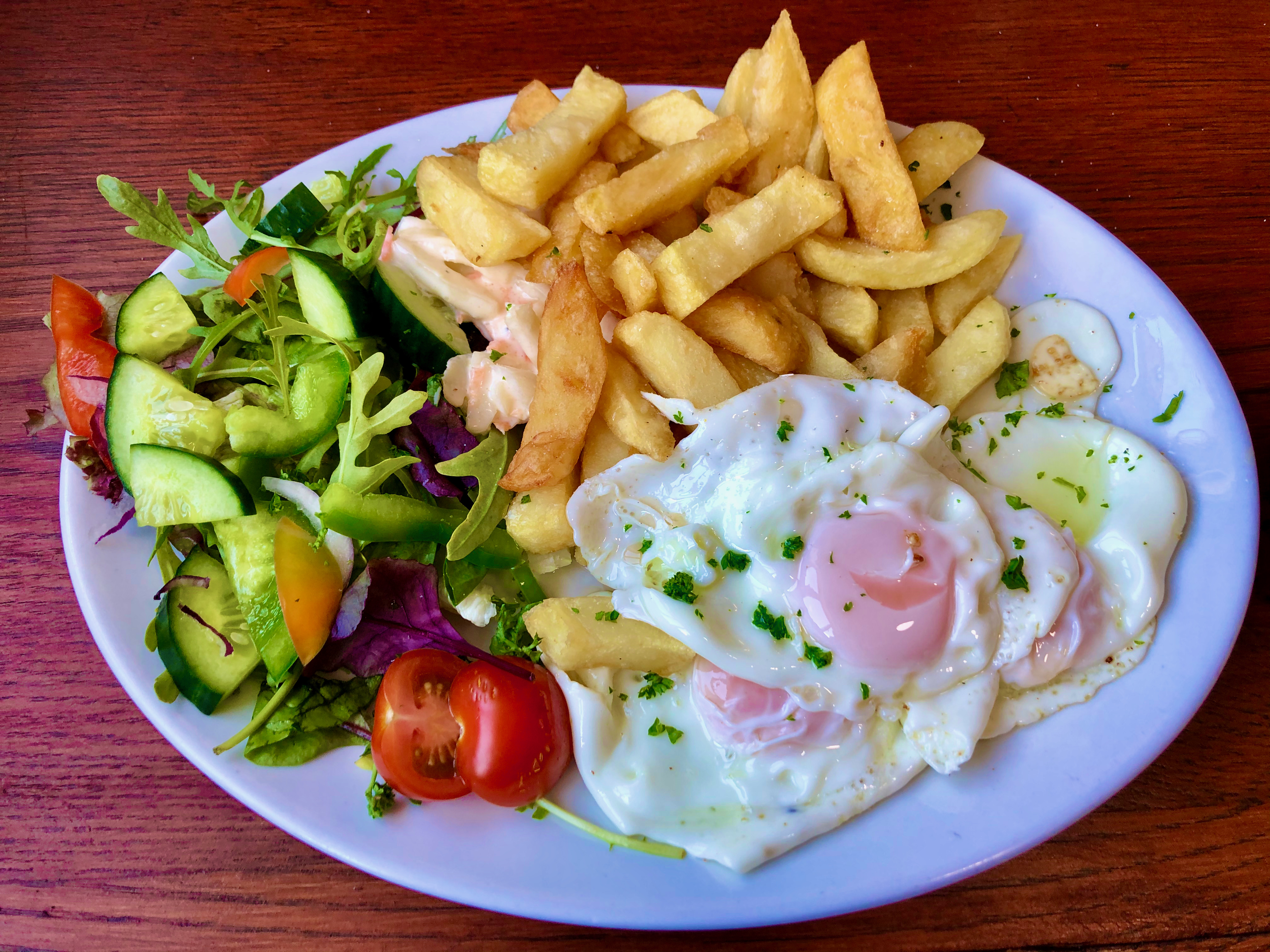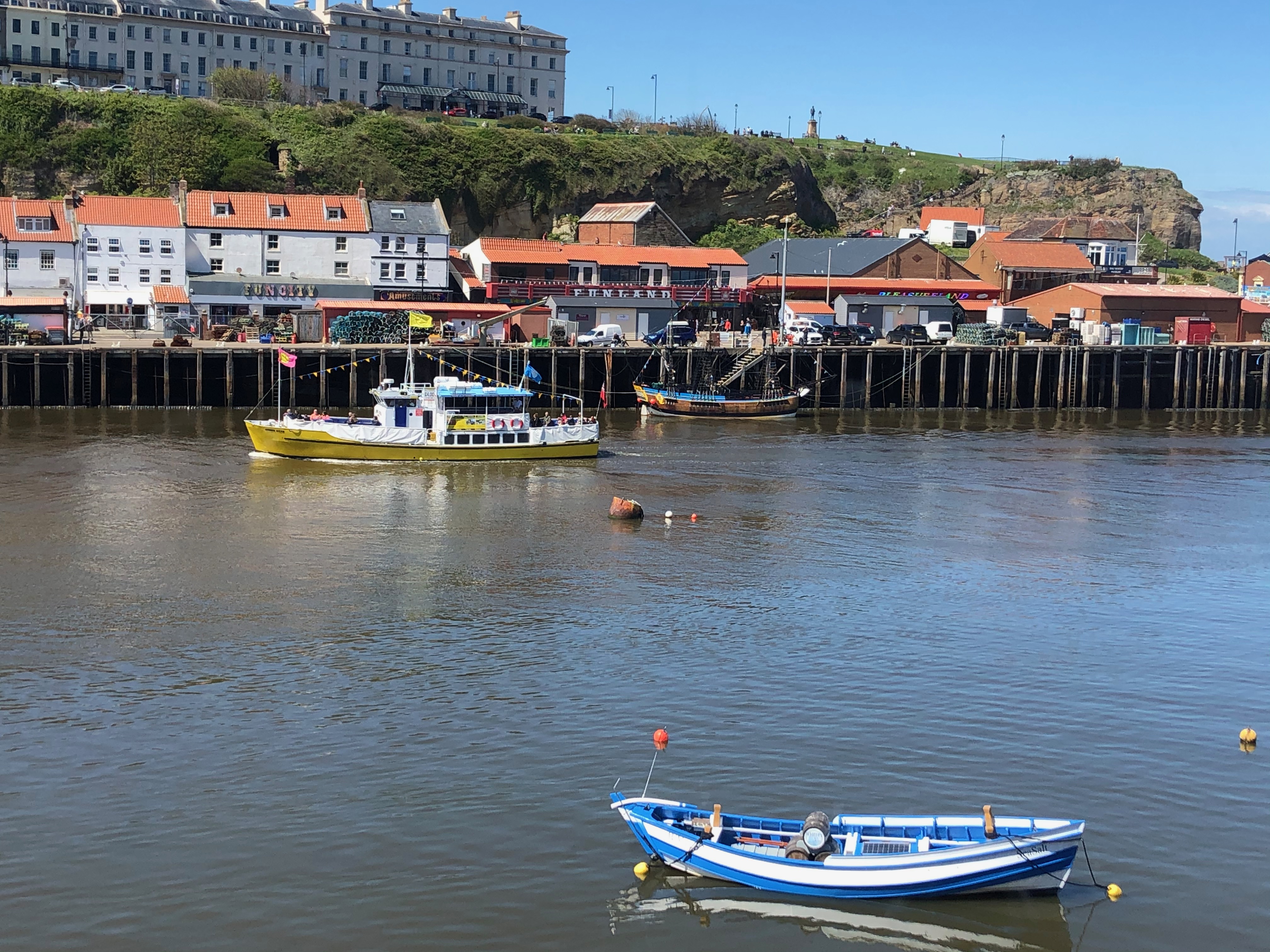 A spot of lunch
Lunch was at the homely and pleasant  Board Inn with a seat overlooking the harbour. They are not big on vegetarians Up North, so I asked for my ham, egg and chips without ham – and out came the largest lunch I have ever seen with three eggs, a mountain of delicious chips, homemade coleslaw and a nicely dressed salad. Needless to say, despite my protestations, I managed to wolf it all down.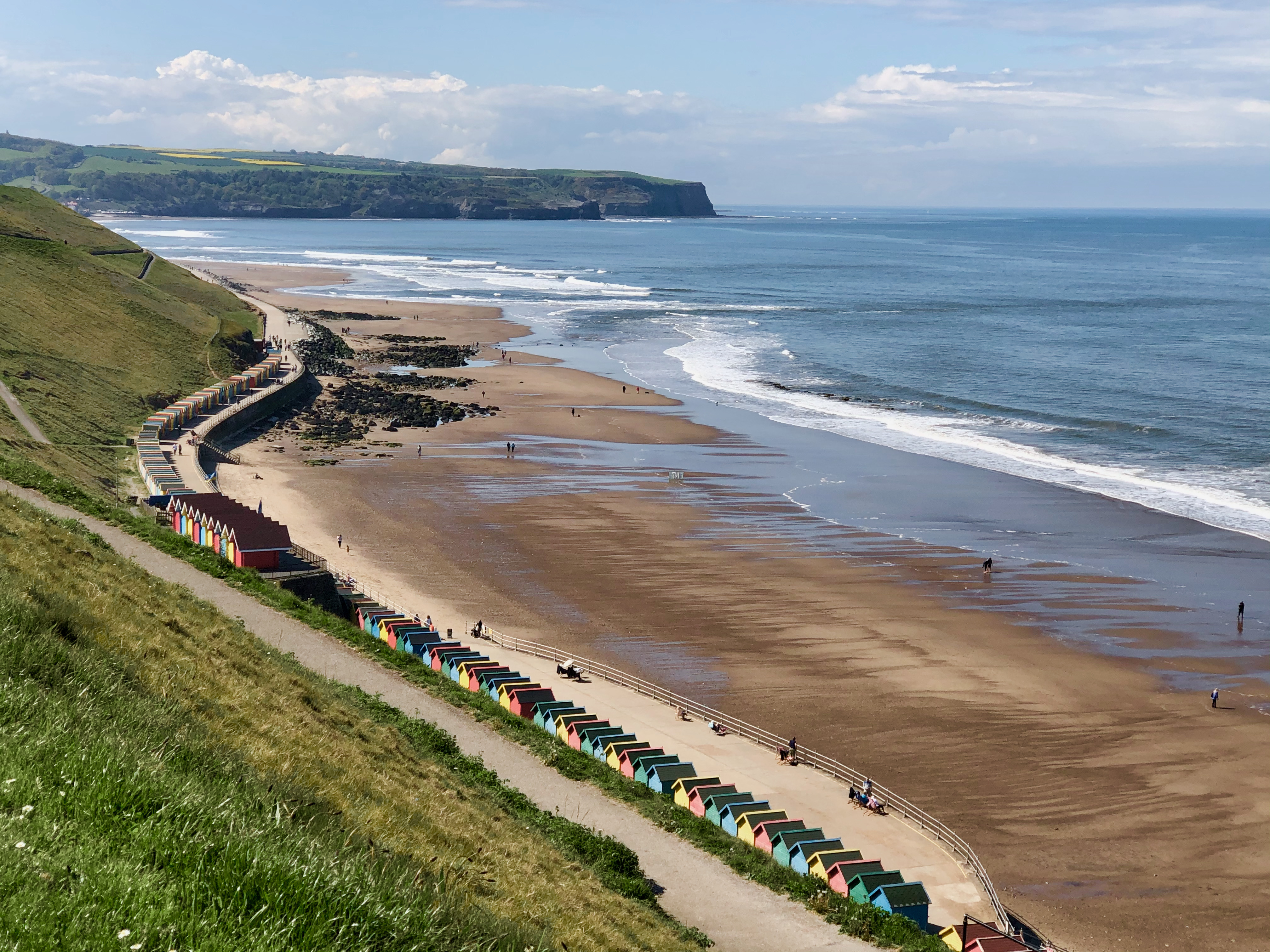 West Bay walking
We needed a good walk after that, so we headed up to the cliffs at West Bay, with far-reaching views. It's a beautifully kept town, and the golden sands are inviting.  After walking around a bit and climbing down the zigzag paths to skim some stones and get a closer view of the colourful beach huts, we ended up at our guest house. It was clean and quiet but not really one to shout about, so I'm not mentioning it by name.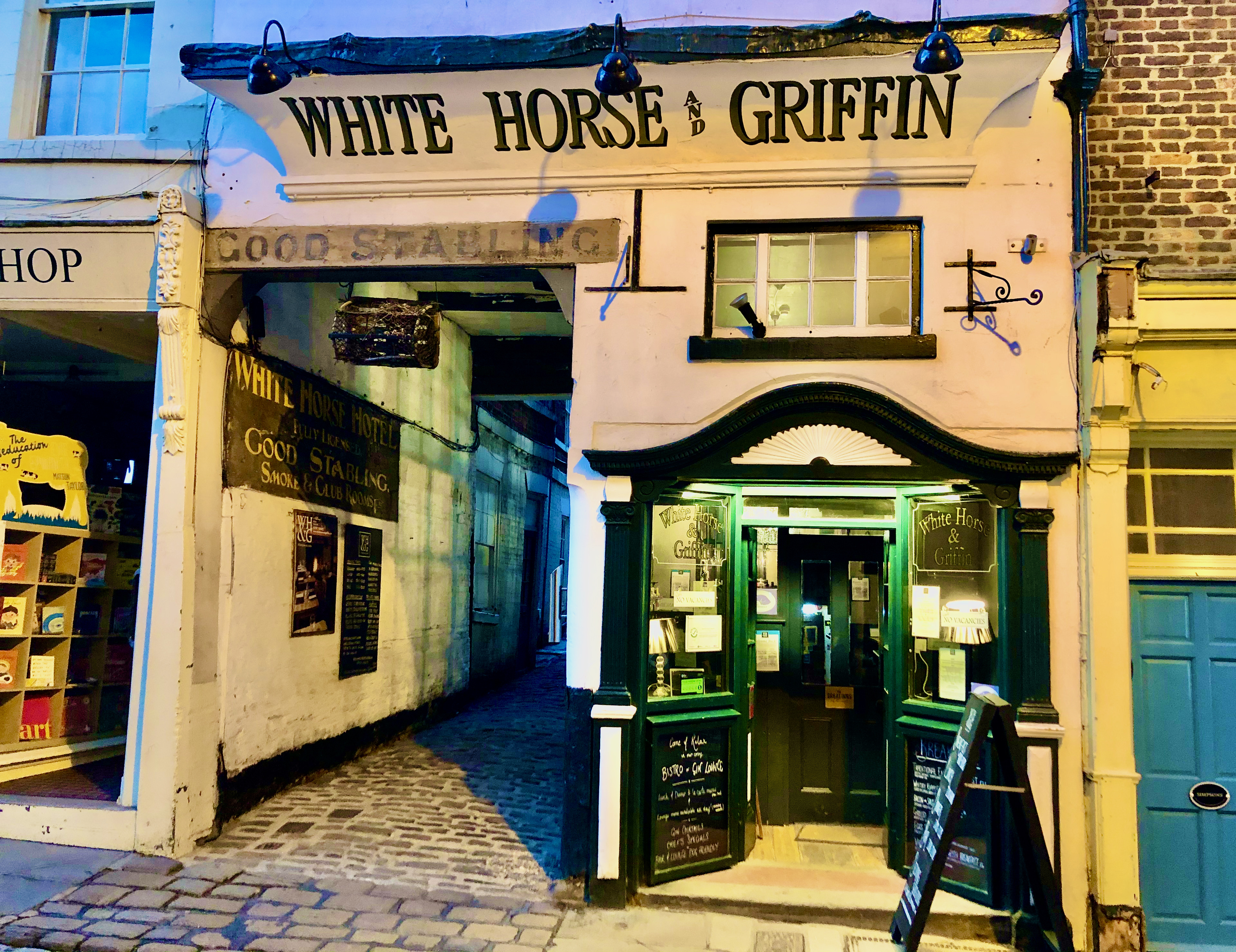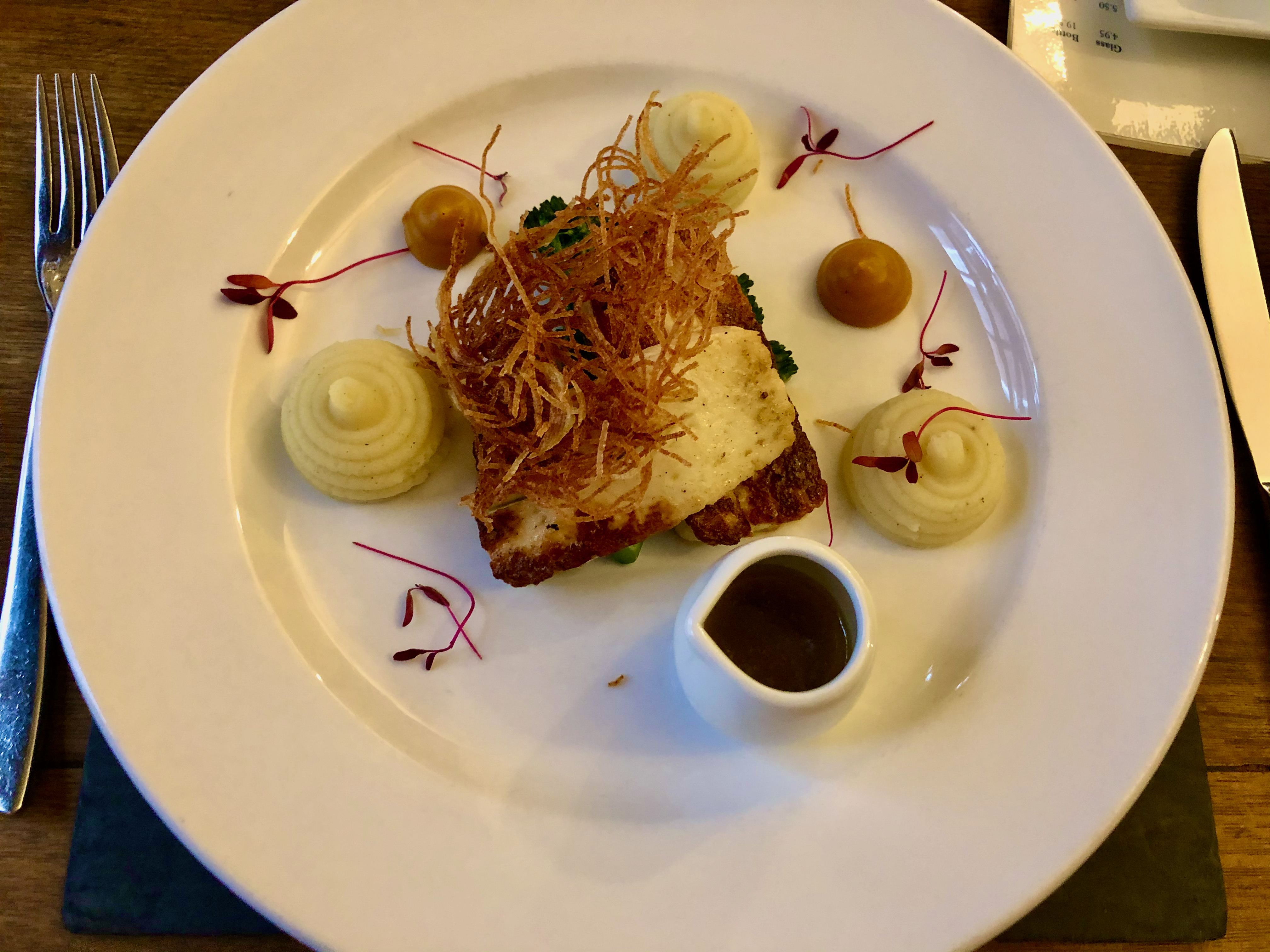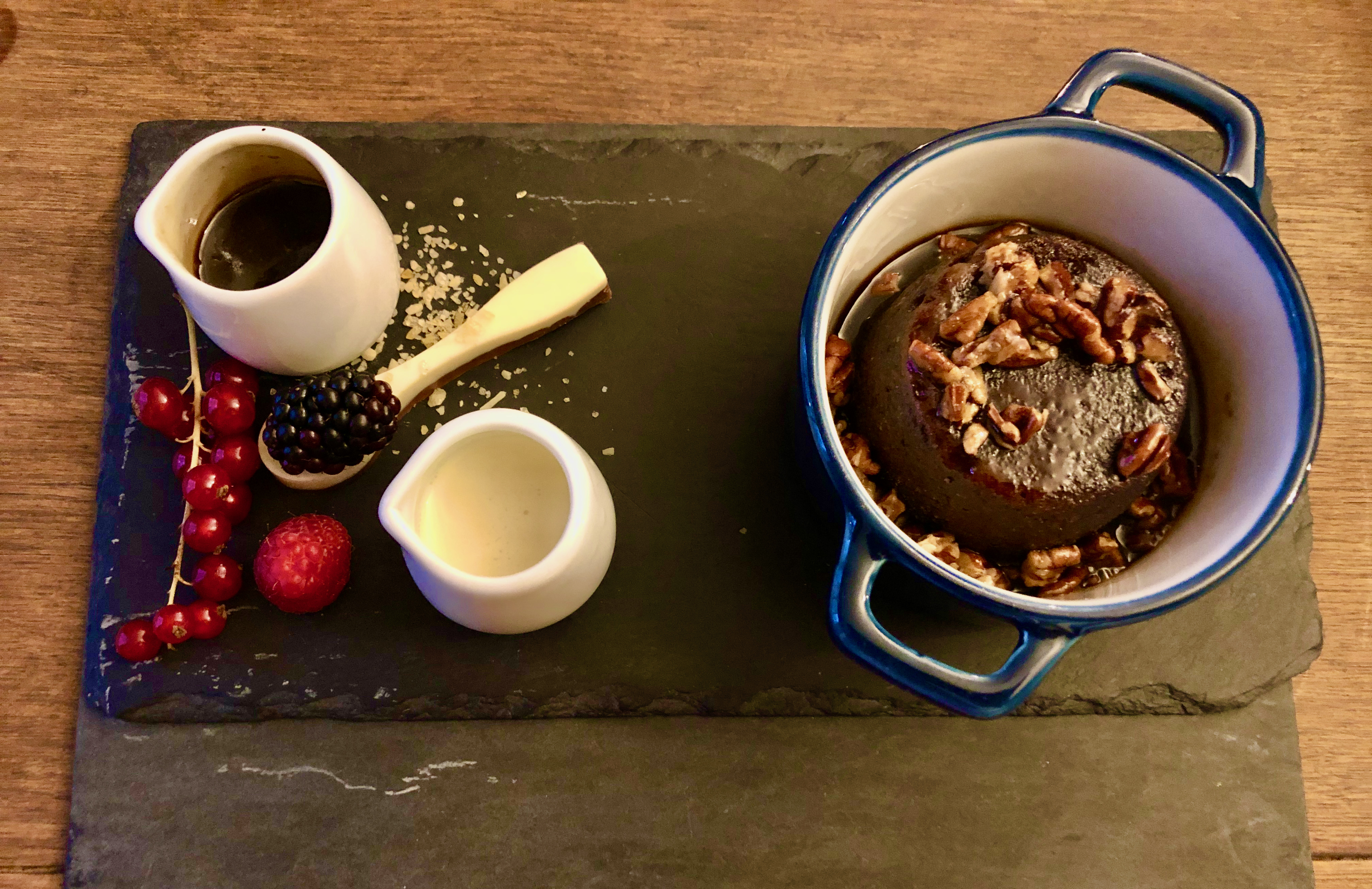 More food
We walked back down to town in the evening and enjoyed a civilised meal at the White Horse and Griffin. Probably the poshest stp I've ever had, but utterly yummy. I loved the addition of walnuts and the homemade custard.
Final thoughts on Whitby
We only had a day in Whitby but made a mental note to come back for longer next time, to do some real exploring. I hope it has whetted your appetite (maybe literally). Do let me know if you plan to visit or have been before.
Getting there: As I mentioned, we drove, but you can travel by train from London; the journey time is about the same. And the train station is right in town, so it should only be a short taxi ride (or walk) to your accommodation.
Disclosure: A self-funded trip. All images are copyright of Olivia Greenway and may not be used without written permission.