Why visit the Taj Mahal now?
The Taj Mahal is India's most iconic monument. Despite being to India over thirty times, it is only recently I've been to Agra. I was there on a longer trip, writing, among other things, about the hill station of Shimla for a women's magazine. It used to be pretty difficult to visit, with long car journeys involved, but nowadays, it's much easier.
Preserving an icon
The Taj Mahal monument has been renovated; the air pollution was damaging the delicate white marble. The only way to clean it was to use a process that is non-abrasive and non-corrosive. In effect, the Taj Mahal was given a face pack. Natural pure mud (fuller's earth) was slathered on the surfaces, covered with plastic sheets to encourage drying, and then when peeled away, the years of dirt and grime came away with the mud. Distilled water was gently applied to wash the surface and then left to air dry. This laborious process was completed in 2018.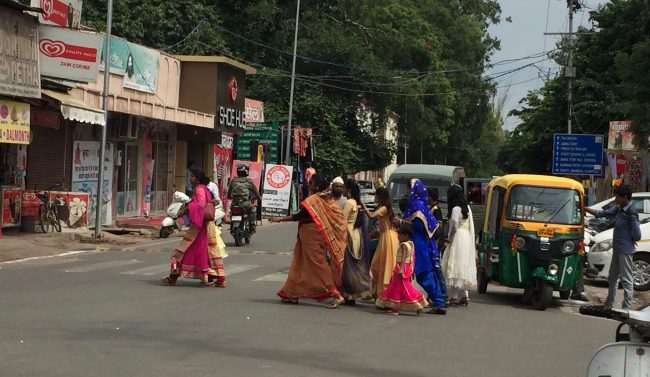 Getting to the Taj Mahal from Delhi
The motorway to Agra from Delhi has been improved over recent years.
A former five-hour journey is now around three, depending how many cows are on the highway.
So I'm glad I waited. It's an amazing experience. And these are some the very few photos I have ever taken before 6am.
Why is it here?
The monument was completed in 1648 and built by Shah Jahan, in memory of his favourite wife, Mumtaz Mahal, who died in childbirth. The UNESCO site, one of the seven wonders of the world, is visited by around 7 million people a year, around 200,000 of them from overseas.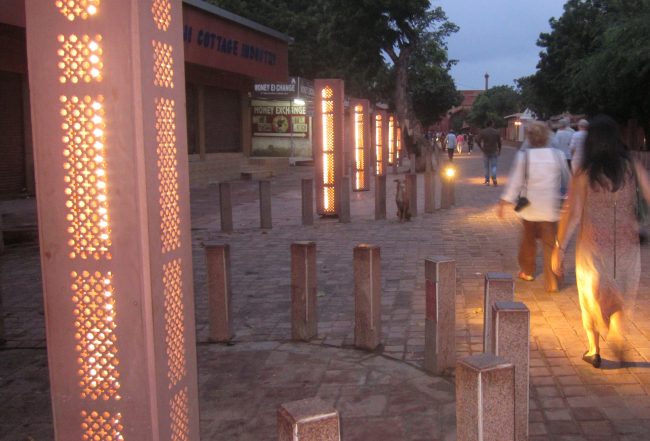 When can you visit the Taj Mahal?
The Taj Mahal is a place of Muslim prayer and closed on Friday. On other days, it's open to visitors from daybreak to dusk. There are two main entrances; we used the East gate as it was nearest to our hotel. Having arranged for your hotel to get you tickets, you queue here from around 5.45am until sunrise. We were about half an hour in the queue. Airport-like security will confiscate any 'banned' items – all sweets and food and many other things (it seems to vary from day to day), so just take your camera and wallet or purse (no handbags allowed) and leave everything else back in your hotel room. Your entrance fee includes plastic overslippers for your shoes for going into the monument and a bottle of water.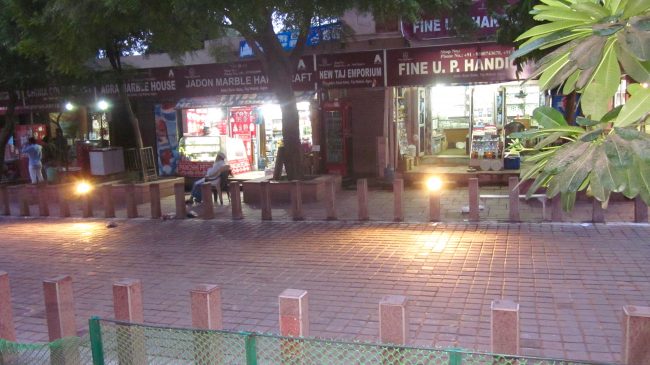 What's it like?
Due to pollution concerns, no traffic is now allowed near the monument or within 500 metres of it. Getting right up, one has to travel by a complimentary electric bus service or walk. (It's not far but the heat, even at that time in the morning, can sap your energy.)

When all the formalities are over and you finally walk along a wide brick passageway and get to see that iconic sight that you know so well – it really does impress. Agra is busy and noisy, like so many Indian cities, but in this space, it's quiet and still, almost eerily so. The grounds are fairly large and there are lawns surrounded by pathways, trees and fountains.
So it's likely to be fairly busy, but on an early morning in September, it wasn't so bad, especially away from the main attraction. We had a guide to tell us about the history, but you can find out most information online, and I like to wander around on my own. You can also get your own tickets, but there is lots of red tape, so I'd let your hotel or travel agent organise everything for you, including transport. You need to cover your shoes to go into the mausoleum. I found this bit disappointing. It was very dark and I just remember two tombs that were – well, tomb-like.
Outside, you can wander around the extensive grounds and take lots of pictures. I was fascinated with the birdlife. We saw parrots, egrets, an eagle and even two love birds on a tree branch.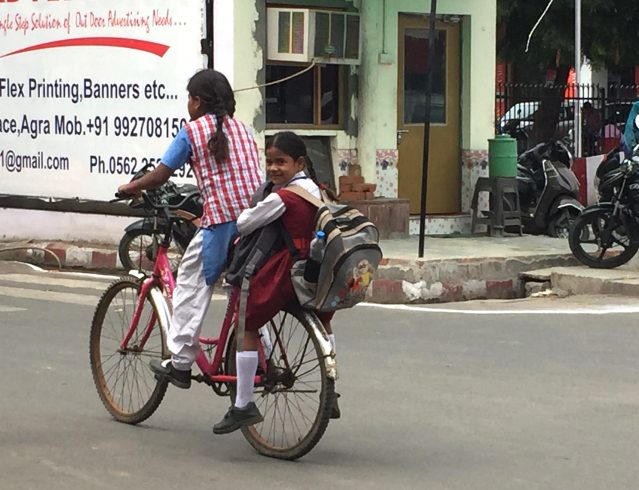 I really enjoyed my visit. You should also go to the Agra Fort where there are more photo opportunities and great views of the Taj Mahal from across the river.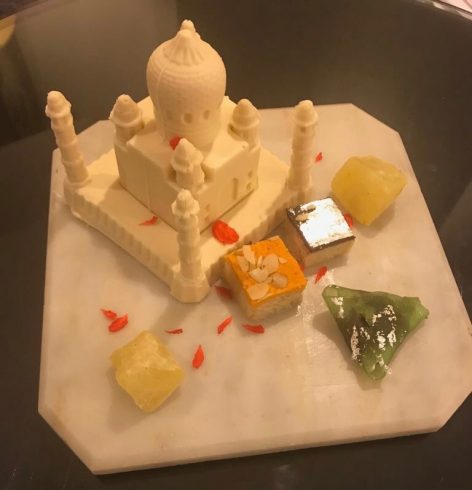 Where to stay in Agra
I stayed at the ITC Mughal, Agra; highly recommended. ITC is a great, socially responsible hotel brand. Outdoor and indoor pool, very good spa and excellent restaurant. Maybe a white chocolate model of the Taj Mahal will sway you?
Disclosure: Fully hosted trip.
Have you been? What did you think?
(All images copyright of Olivia Greenway and may not be used without written permission. The same applies to copy.)