Getting to the airport by car
There are numerous ways to get to the airport by car and most have disadvantages.
A taxi is expensive and I always worry that it won't turn up, remembering the time I had to drive my husband to Heathrow in my pyjamas and slippers.
Taking your own car, short term parking, nearer the airport is only feasible if you are coming back the same day. I've used it when flying to Scotland or Manchester.
Long term parking is usually some distance from the airport and involves getting a transfer bus. Although they run regularly, you still have to make allowances for possible delays.
Nothing beats getting to the airport under your own steam and letting someone else sort out the car. It's the ultimate indulgence.
What is 'meet and 'greet'?
You drive your own car to the airport, stop near the terminal (usually the short stay car park which is near the terminal), and someone is waiting for you to take your car away. This happens in reverse for the return trip.
As far as 'meet and greet' is concerned, I've tried several over the years.
So when Purple Parking suggested I reacquainted myself with their 'meet and greet' service on my next trip, I readily agreed.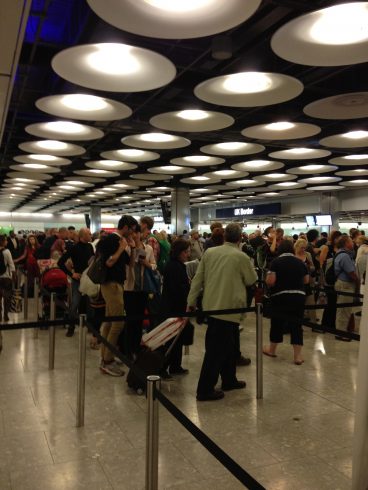 I had used another company only a short while before, so was able to make a good comparison.
How it worked in practice – the outward leg
We drove to Terminal 2 at Heathrow. Directions were perfect and we arrived at the assigned spot easily. (The previous company had poor directions – so confusing we had to call them at the airport to discover where they were. Not a very good start to a trip.)
We parked the car in reserved spots for Purple Parking right near the lifts to departures, so loading our suitcases onto a trolley was easy. We gave in our car keys and the parking ticket and off we went.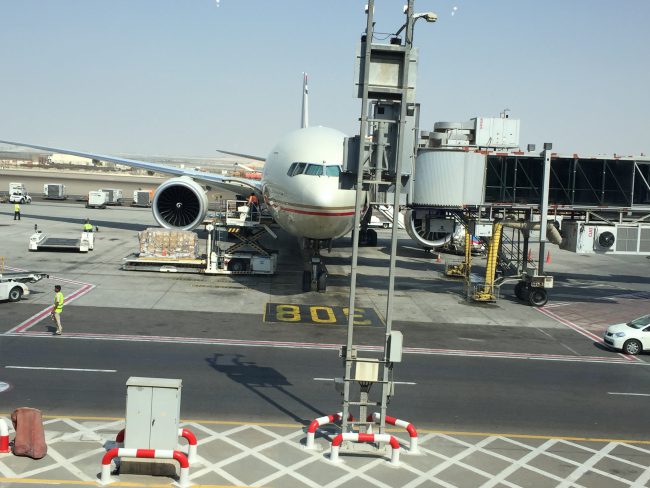 The return
On our return, our car was waiting for us. (Some companies ask you to call them when you are at the luggage carousel, only then do they get your car from the off-airport car park. This can cause a considerable delay. So bear this in mind when getting quotes. We've waited over half an hour before.)
The 'captain' gave us a ticket to get out of the car park and off we went. I asked him what happened if a flight is delayed. "We monitor your flight, so if it's delayed, we take that into account."
In conclusion:
We have gone for slightly cheaper options in the past and been disappointed. Purple Parking is the gold standard of 'meet and greet' services, certainly at Heathrow.
At the time of writing, prices at all Heathrow terminals are £14.25 per day and from £114 per week.
Free cancellation up to the day before. Rates lower if booked in advance.
Disclosure:
Purple Parking offered me complimentary use of their service so I could review it. As usual, views are my own.
Image copyright of Purple Parking