Why South Africa?
South Africa is known as one of the best places for a luxury safari. I've been to South Africa on numerous occasions, and I have to say it is one of my favourite countries. I lived there as a teenager, which could explain my attachment.
As well as wonderful sunny weather most of the year, sandy beaches, good standards of hospitality and delicious food, it has some of the most stunning scenery and natural beauty I have seen anywhere. Which brings me on to wild animals and safari.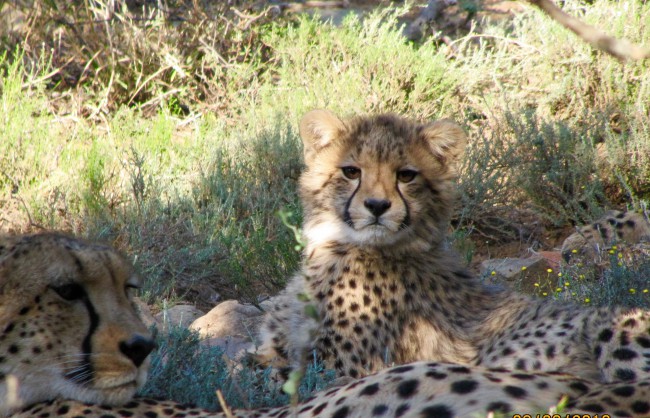 Chose your reserve carefully
A guide told me there are over 5,000 game reserves in South Africa; over half of them open to the public. Of these, some are public-run game reserves, such as the Kruger National Park for example and then there are thousands of private game lodges. The private lodges tend to be more luxurious and therefore more expensive.
Some game reserves are used for hunting; this is kept quiet and not something that the tourist board wants to promote; most game reserves are there however to conserve the animals and provide useful employment for the people who work in them. Obviously, some are better than others, in terms of managing the wild animals and looking after the guests. If you are unsure about booking one yourself, use a good travel company such as East Cape Tours or Aardvark Safaris, or ask around for personal recommendations.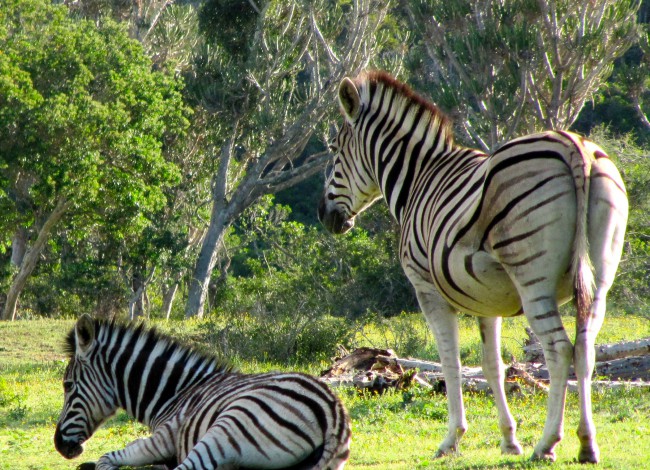 What happens on a safari?
Typically, guests stay in a lodge that may be brick-built, wooden, tented or a combination of these. Guests are taken by jeep –  seating six to ten – with a guide, to see the animals several times a day. The first trip is usually at some unearthly hour – before the sun is too hot for the animals – but you could be rewarded with seeing young cheetah with their mother or a warthog family (my favourite animal) at a waterhole. There will be a late afternoon trip, with a sundowner beside the jeep watching the orange orb disappear below the veldt and then possibly an evening trip after dark – great for spotting rhino.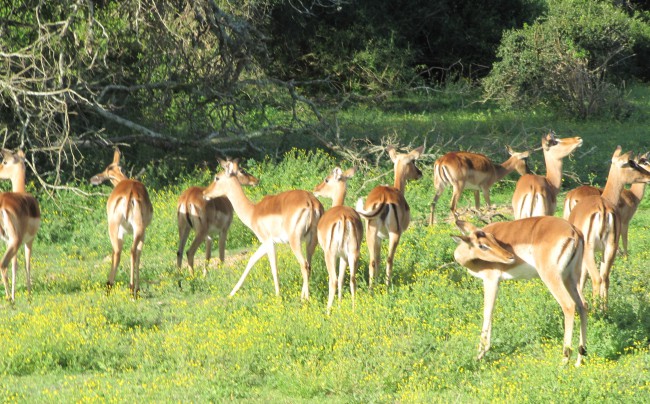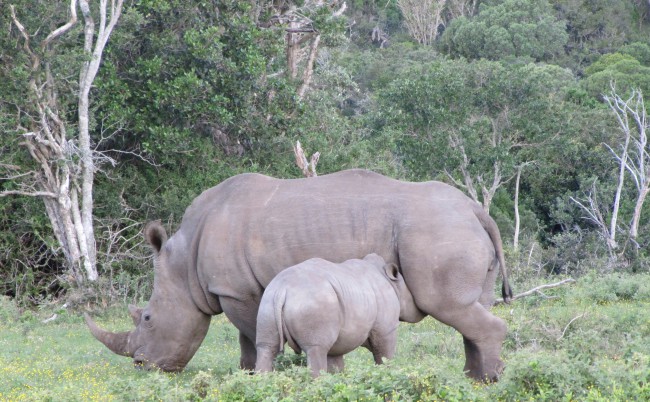 What to wear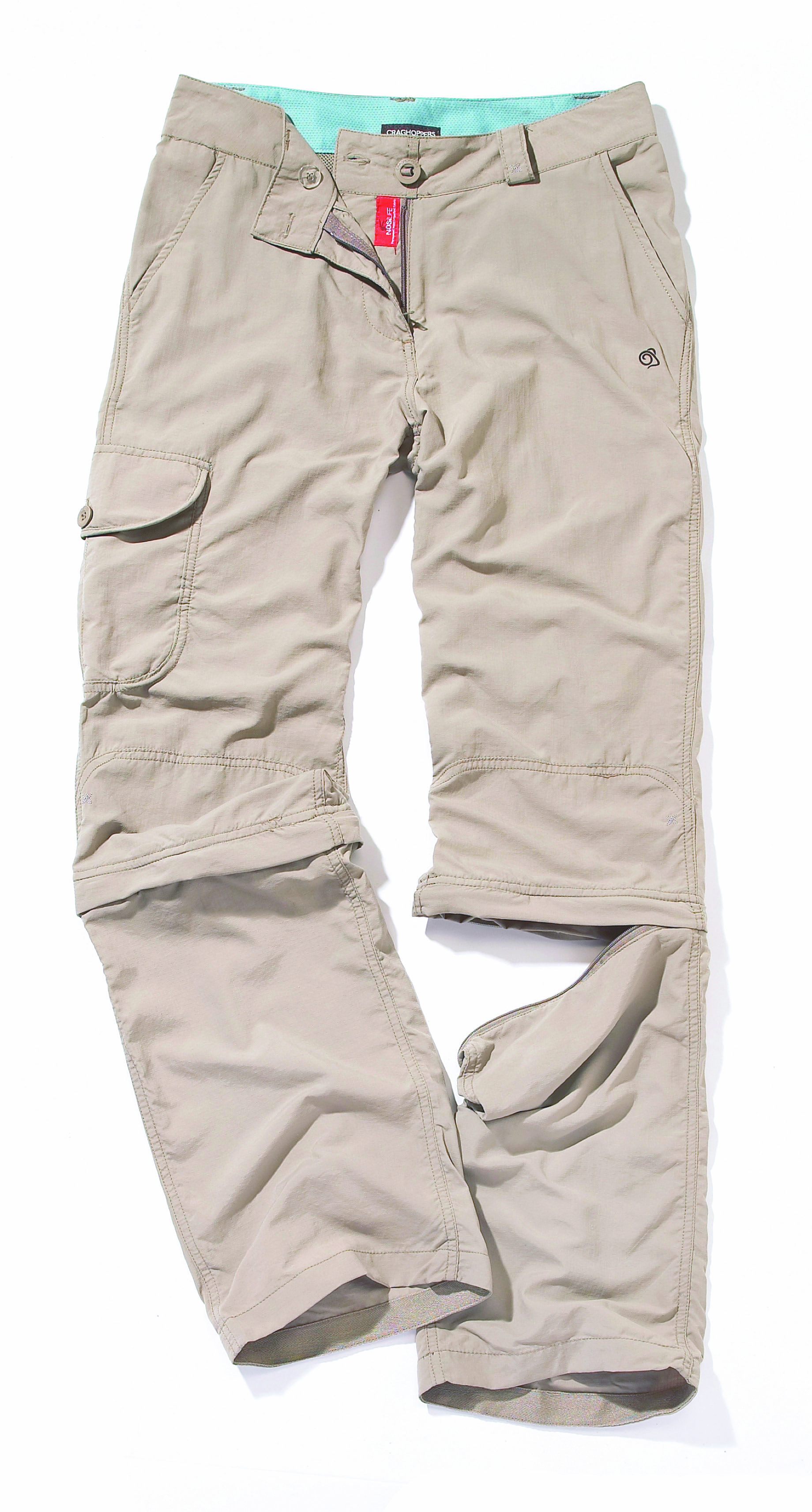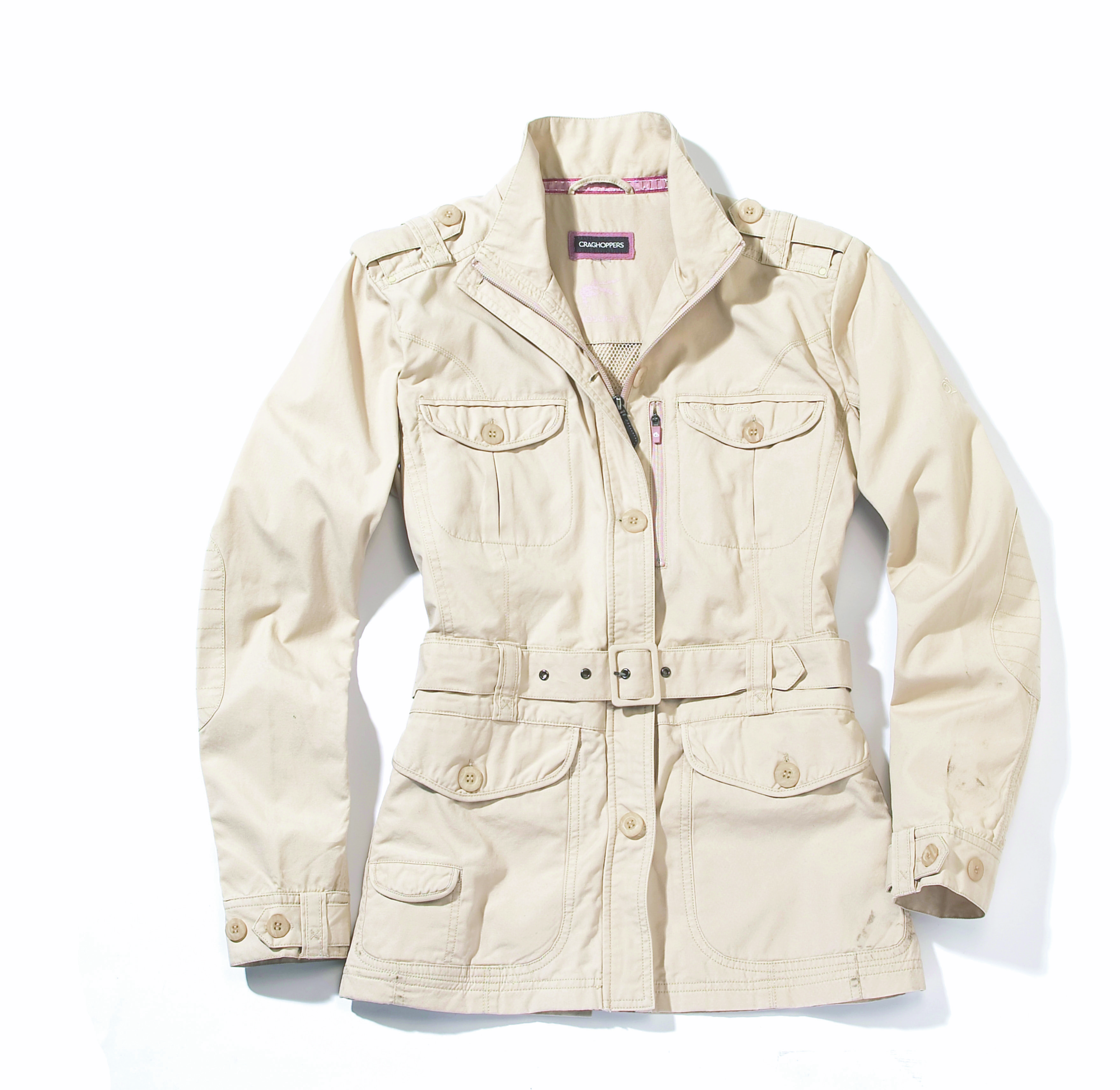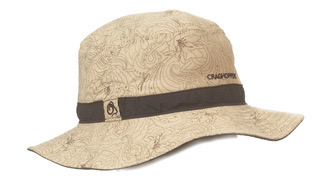 Craghoppers (and others I imagine) do excellent gear for safari. The range I've tested before include NosiLife (pictured) that help to protect against insects and strong sunlight. Even though it's hot, you do need long trousers (shorts might find you catching ticks, for example), and I'd suggest covering your arms. The trousers convert into shorts (when you are not on safari) and wash like a dream. They are also light to wear.  The sun can get very hot, so best wear a hat. I'd also recommend stout walking boots.
Having said all that, these clothes are not essential at all, of you don't think you'll use them much afterwards. It can be cold early morning before sunrise and in the evening, so do take a fleece top or similar. Avoid bright colours. Most of your time will be in the game truck, but if you get out to do some trekking on foot, it's best to be properly equipped.
White handbags are a disaster (personal experience), so just bring a small rucksack. Everything (including your hair) will get covered by a fine dust, so plan to shower after your drive.
The Big Five
Ask most people what the big five are and they will probably get it wrong. It's the animals that in the past were the hardest to hunt – rhino, elephant, buffalo, leopard and lion. Very few reserves have all five. Lions need special enclosures and elephants need lots of space, as they are fairly destructive of vegetation, for example.
But there are a multitude of other animals apart from the big five – giraffe are fascinating, there are scores of antelope, numerous birds, such as the secretary bird (I saw one that had caught a snake) and watching a cheetah hunting for her hungry cubs was one of the highlights of a recent safari trip.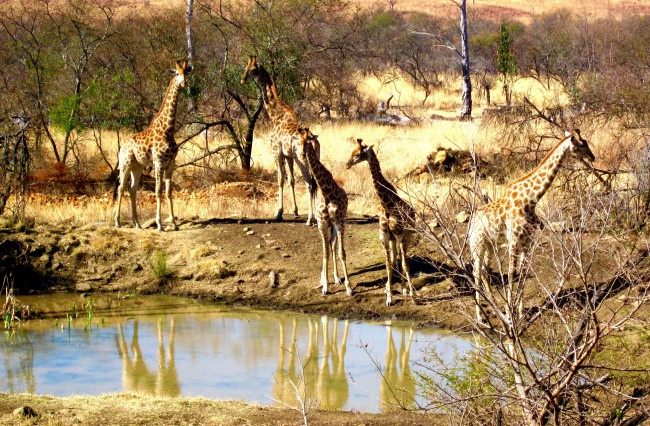 The best safari experience
The best lodges have excellent guides who genuinely respect the animals they show to their guests. You need a guide who will not overcrowd the animal and let it live as naturally as possible but at the same time allow the guests to observe it. This is quite a skill.
I have been on safari where ten to fifteen jeeps are charging across the veldt to catch sight of a leopard one of them has been alerted to by walkie-talkie. It can turn into something of a farce and to be honest, is not enjoyable.
It's not about rushing around the bush, ticking things off lists, but having a knowledgeable and passionate guide who will tell you all about your surroundings and the animals as he spots them on your drive.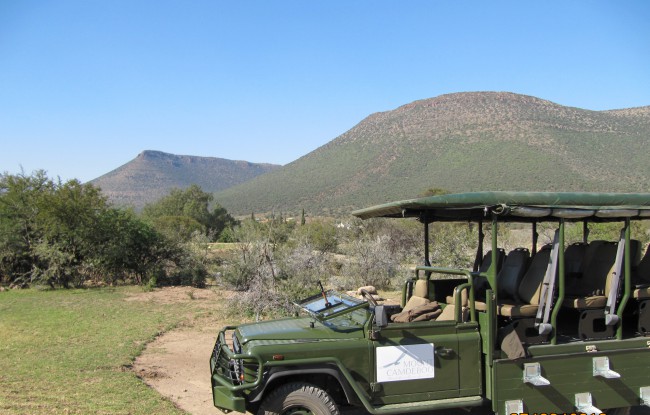 Safari Accommodation
Tented
If you find insects bother you and you are of a nervous disposition, a tented room may not be ideal, even if it's a luxury one. But if you want to be as close to nature as possible, this is one I stayed at. Midway between Port Elizabeth and East London at Kenton-on-Sea in the Eastern Cape is the Sibuya Lodge, based near the Kariega River and perfect for birding (over 400 species live here) as well as animal viewing. The whole of the Eastern Cape is malaria-free. Transfer is by boat and takes about half an hour.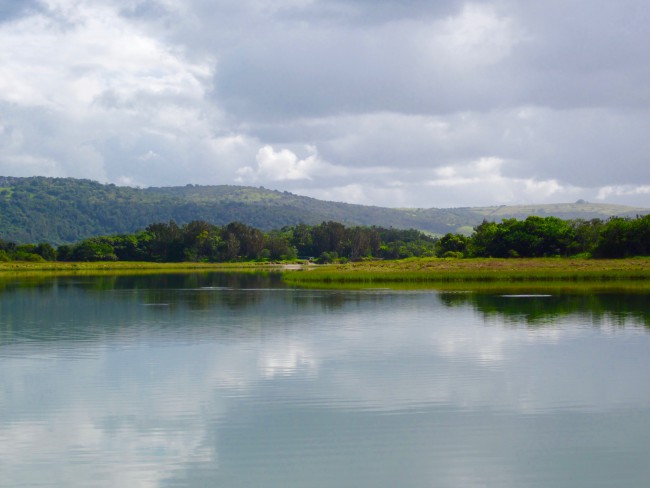 At River Camp, guests stay in part tented rooms attached by wooden walkways a few feet above the forest floor. There is no Internet connection, so leave your phone in your bag. Rooms are very comfortable and each tent has a sundeck. The bathrooms in particular are spectacular, in rustic, African style. Our guide was excellent and the food and wine very good. Conservation is taken seriously and the reserve tries to cause as little damage to the environment as possible.
In the evening, you may be treated to a boma – an enclosed firepit with barbecue – by candlelight. I think there are few things better than gazing at the stars and enjoying good food on a barmy evening, the sounds and scents of the bush tantalising your senses against a background of cicadas.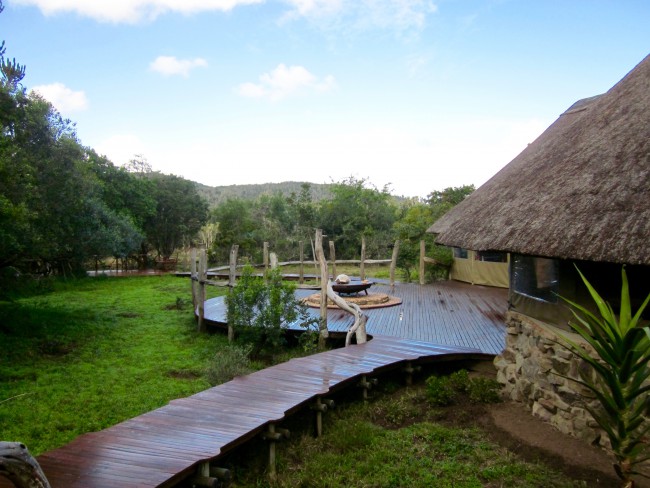 Cape Homesteads
Another reserve I enjoyed was Mount Camdeboo. With a mythical sounding name, it is also in a mythical sort of place, high up in the Sneeuberg Mountains near Graaff-Reinet. I can recommend the flight by small plane from George over the bush and up into the mountains.
Giraffe and zebra scattered as our plane bumped along the grass runway.
You may also take a helicopter transfer or it's a three-hour drive from Port Elizabeth.
During my visit, I saw white rhinos, impala, wildebeest and Cape buffalo, as well as mountain eagles, secretary birds and long-tailed warblers. The original owner had an English wife who loved gardening and the restored Cape Dutch homesteads are set in scented rose gardens with lush lawns.
The accommodation is five-star luxury, the food excellent and the animal drives superb. It's also a good place to relax with outdoor pool in the gardens.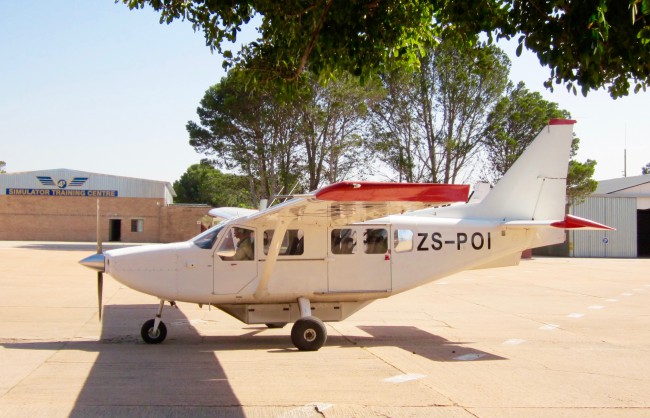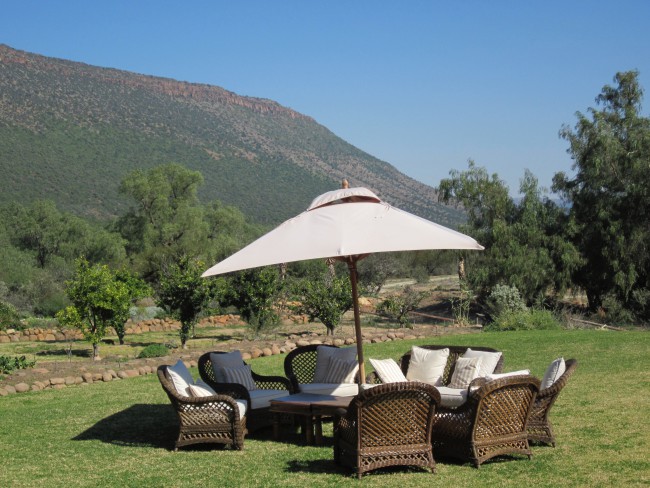 Boer War reminder
Make sure you go to the poignant spot where a small group of Boers were ambushed and shot by the British during the war on 5 September 1901. Johannes Lotter is regarded as the last Boer commander and considered as something of a hero by Afrikaners. The unlucky train of events that resulted in the small skirmish began at a small kraal (cattle pound) where several men were hiding huddled together, the fathers protecting their sons, some of them just boys. Lotter, only aged 26 was captured and later killed by firing squad. Some injured men were treated at Camdeboo Manor. The site is on the reserve's private land and is only accessible to overnight guests. Read more about it here: Boer War incident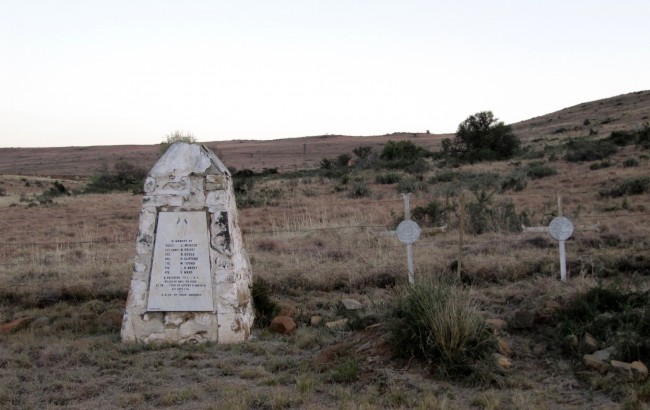 How long should you stay?
I think two to three days is ample for game viewing. Perhaps combine a two- to three-day safari with a city or town visit. I'd recommend Cape Town, Prince Albert and for a destination hotel, The Oyster Box at Umhlanga Rocks near Durban or Fancourt near George.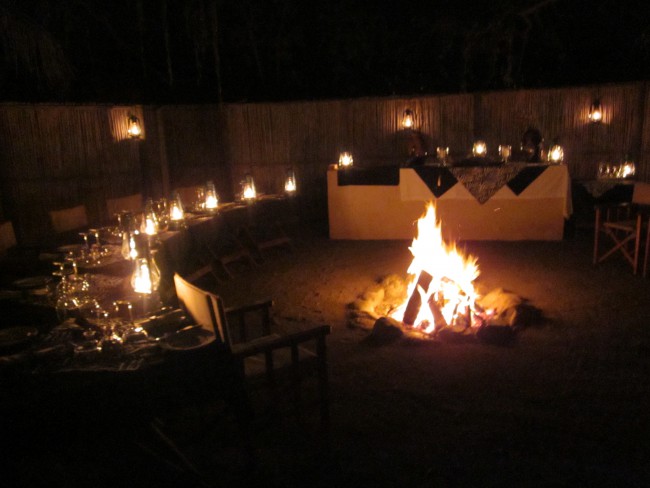 How to get there
British Airways flies direct to Cape Town with more services in the summer (UK winter). Or you could fly to Johannesburg and transfer from there. I can recommend the excellent Joburg airport hotel.  For internal flights, South African Airways is excellent. Car hire is cheap and driving straightforward.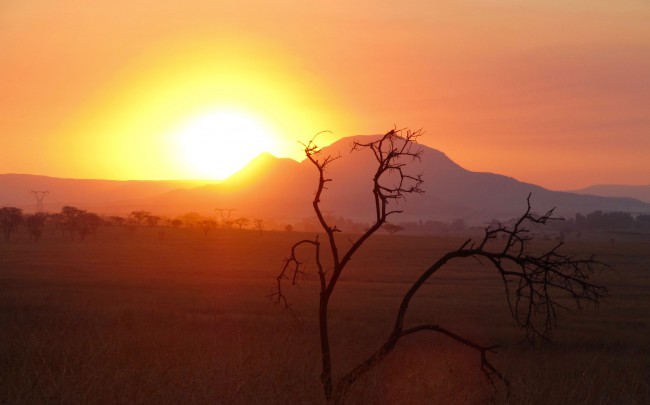 Conclusion
To make the most of your luxury safari in South Africa, choose your accommodation carefully and do thorough research. The organisation of the game drives are as important as where you will be sleeping.
It will be hot and dusty on the drives and might be chilly on the jeep after sunset and before sunrise, but blankets are supplied. If you are high maintenance, it might not be your thing. It's also not suitable for very young children, but older ones should enjoy it.
If you like feeling free, switching off, the bush, wild animals and nature, and stunning scenery – you will love it.
It's up there with my best experiences ever.
Disclosure:
A fully hosted trip.
Update: First published on this blog in October 2015; updated January 2021.
All images copyright of Oliva Greenway, except Craghoppers images, copyright Craghoppers, used by permission. Written permission needed prior to use any of my images.