Why Germany?
Tell a friend you are weekending in Paris, Rome or even Madrid and they will be green with envy – but Frankfurt? Germany has an unfair reputation for being…well, a bit dull. It's none of those things and Frankfurt offers much more than an annual book fair, endless exhibitions and finance. It's time to blow that misconception out of the window.
Skyscrapers and historic preservation
The only German city with skyscrapers (and we know why the original buildings fell down), much has been done to preserve what was lost. In the Altstadt, around the Romerberger Strasse you'll find replicas of the old buildings so convincing, you won't believe they were build in the 21st century.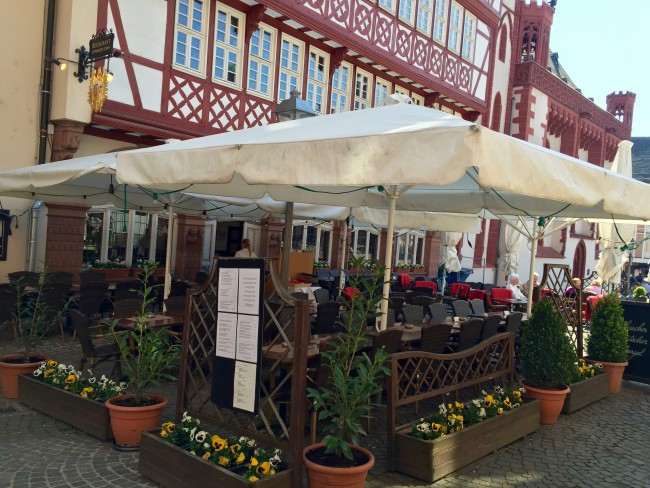 Cruise along the river
With the River Main flowing through the city, it's roughly divided into the working north bank and the more arty south bank. The south bank is home to over 50 museums and galleries. We'll leave those for another day. If it's sunny, take a riverboat downstream from the footbridge on the north bank at Eiserner Steg for a couple of stops and then walk back along the south bank through the park, as I did.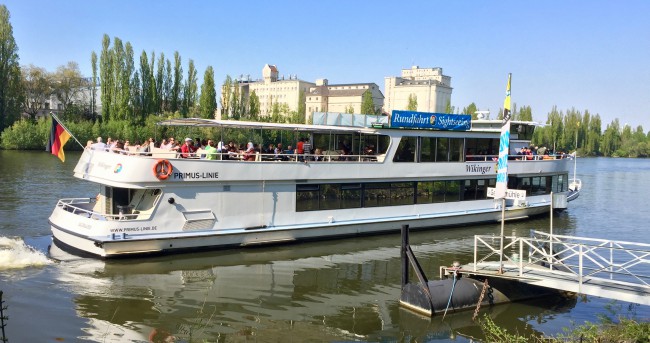 Learning from the German example
Frankfurt is an eco-conscious city.
More people walk to work, use public transport or cycle than any other European city.
It also has the highest number of passive housing constructions, where heating and cooling requirements are reduced to almost nothing.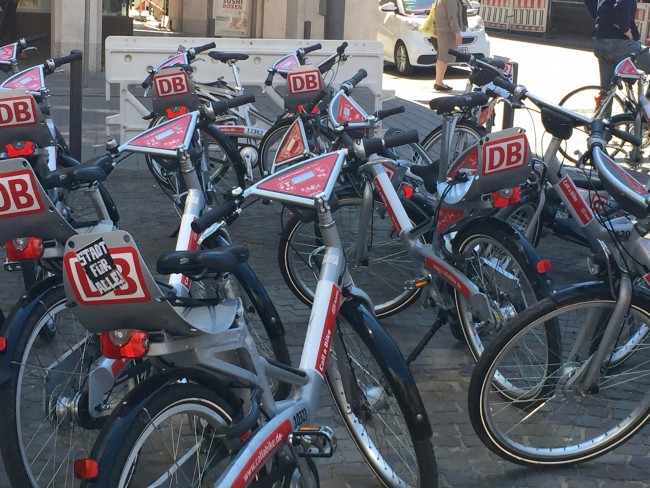 Food and drink markets
What I would like to highlight as well is the Kleinmarkhalle (which roughly translates as the retail food market). The best markets I've been to were in Helsinki, Bangalore and Istanbul, but this is up there with all three.
I like markets that cater for the locals rather than just tourists and this does just that. Upstairs is an eating and drinking space with a verandah for fine weather. Buy your food and wine and go there to enjoy your spoils.
As well as every type of fruit and vegetable – beautifully displayed – there were meat stalls, fish stalls, cheese stalls, bread, baked goods, filled sandwiches and booths from different cultures such as Greek, Italian and Chinese. A speciality of the region are the green herbs, used to make the local sauce or salad dressing. Buy packs of these with the seven herbs ready selected.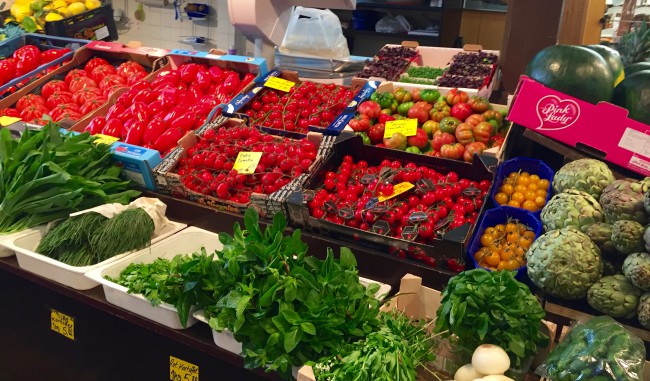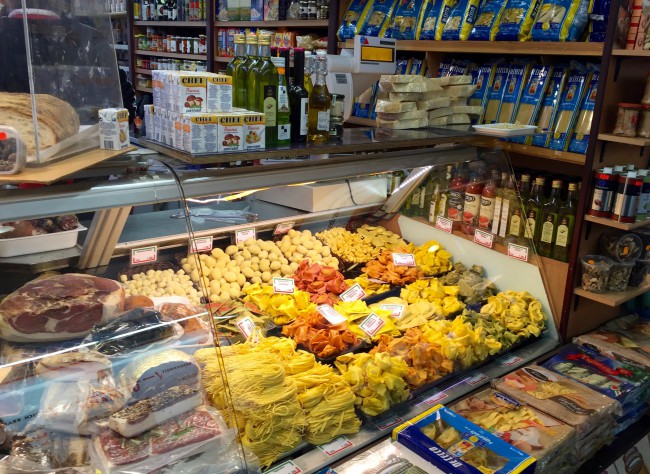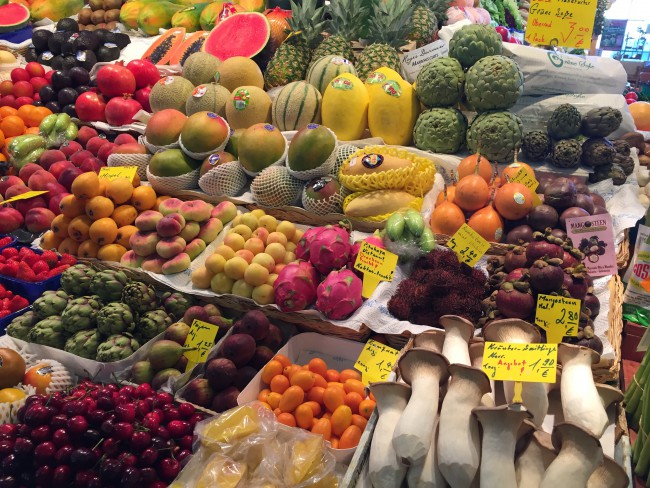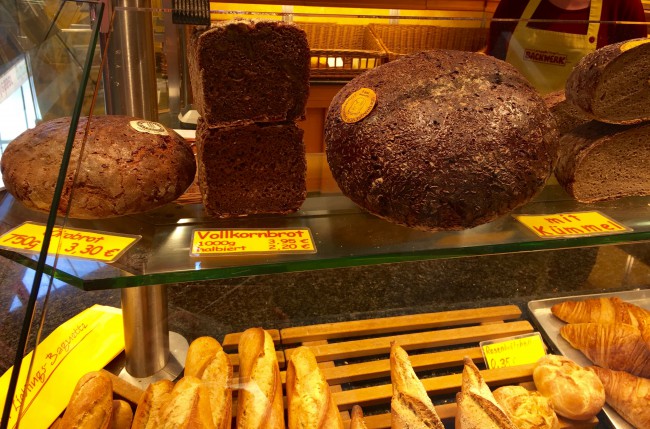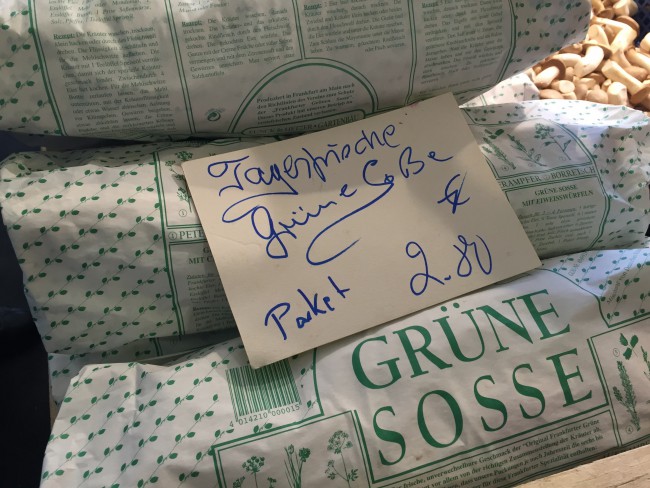 Ladies fashion for the older woman
The city centre has all the usual shops you'd find anywhere but look out for German ladies clothes brands. The Germans do 'smart casual' rather well and the clothes are made to last. As well as Gerry Weber and Jil Sander, available in the UK, look out for less well-known offerings. The department store Peek & Cloppenburg could be a starting point.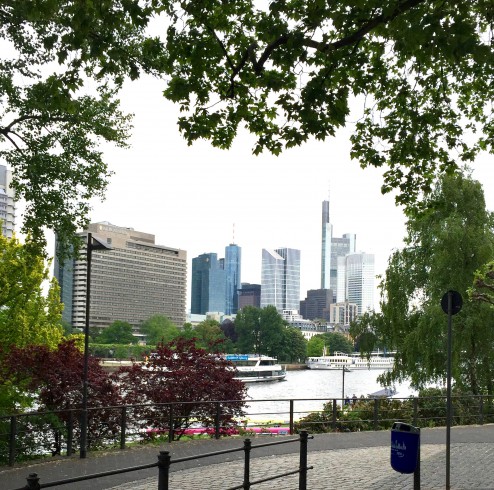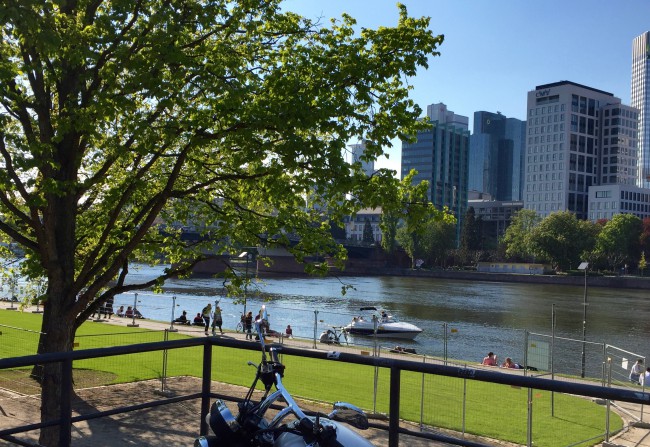 Local cuisine
Like many cities these days, it's hard to find authentic cuisine; certainly, most Frankfurt residents prefer international fare. So you'd probably have to go out of town for a choice of the old favourites. If you don't mind sharing a table, Ebbelwoi Unser comes highly regarded though, especially the schnitzels.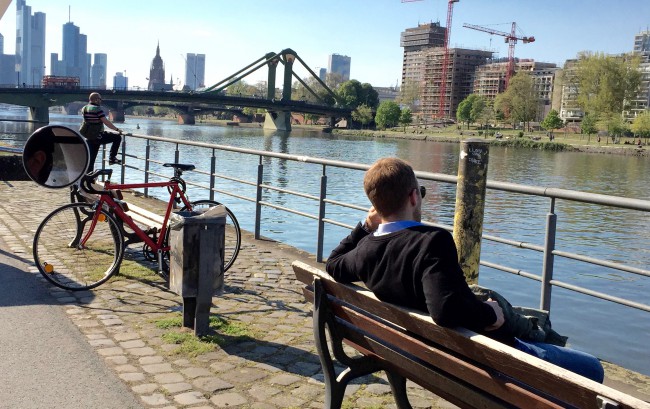 Where to stay in Frankfurt
Accommodation wise, it depends whether you like old or modern, convenient or a bit out of town. For convenience and modernity, choose the Jumeirah, the chains' only hotel in Germany. Views from the 25th floor give you a real feel for the city and its green parks.
I'm pretty taken with the Villa Kennedy, part of the reliable Rocco Forte Chain. A historic hotel, it has a pleasant sheltered inner courtyard, perfect for after-dinner coffee or afternoon tea. I also liked the Italian restaurant, serving simple but elegant food without a fuss. It's a 20-minute walk over the river to the city centre.
How to get to Frankfurt
Several airlines fly to Frankfurt through the day. Lufthansa is competitively priced with British Airways also in the frame.
Disclosure:  I've been to Frankfurt under my own steam several times.  I also stayed in Frankfurt for one night (as part of a longer itinerary) as a guest of the Frankfurt Rhine-Main tourist board.