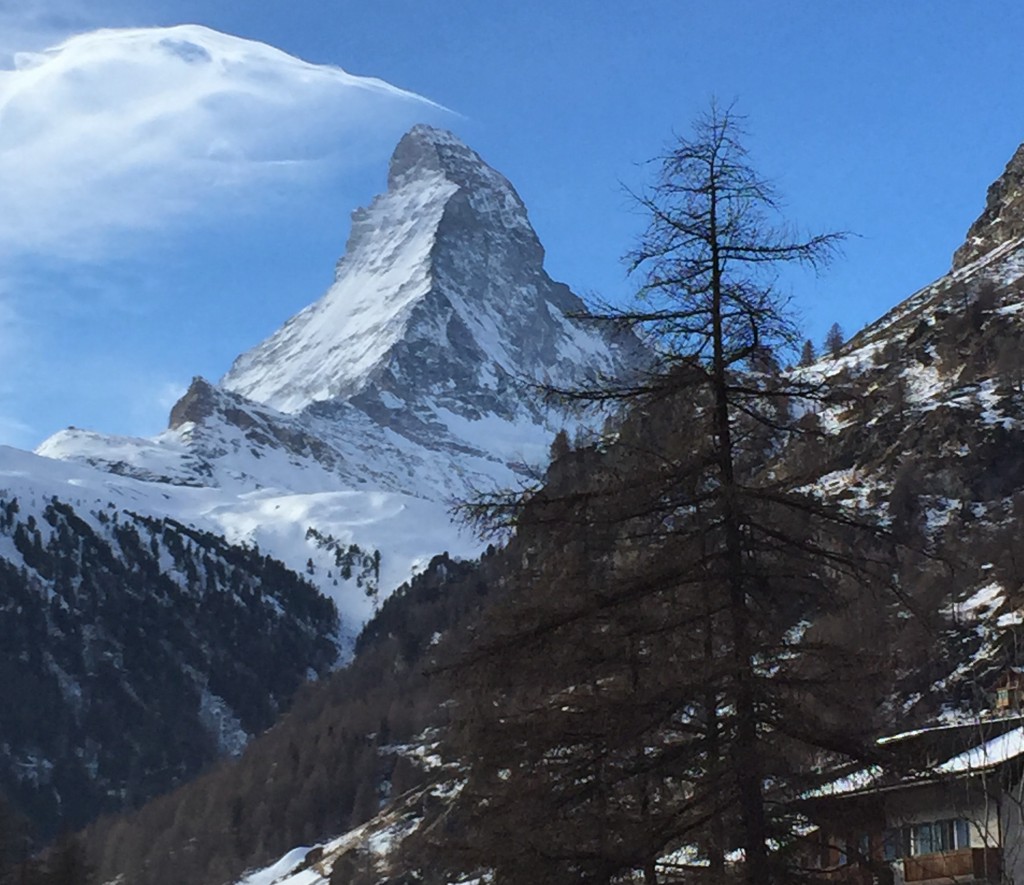 I'm not a ski writer – I don't ski and never have; the best I have managed is langlaufing that I really enjoyed – but boy does it work your arm muscles! In January 2015, Paul (who has skied) and I visited around 40 hotels and resorts in Europe. This is a summary of the ones we liked best.
There are several considerations when choosing a European ski hotel. Firstly, which country? I have visited ski resorts this year in Switzerland, France, Austria and Italy and I will write about them here.
Secondly, are you a hardcore skier – do you want to ski all day on black runs with powder snow, or do you just want a more varied and relaxing time perhaps just skiing in the morning and so need to be near a town for other activities in the afternoon and evening?
If it's the former, you may well want a ski-in ski-out facility and be near the best slopes, rather than the best après ski places. As you may be aware, the best snow (or at least guaranteed snow) is generally at a higher altitude; some ski resorts are actually named after their height in metres.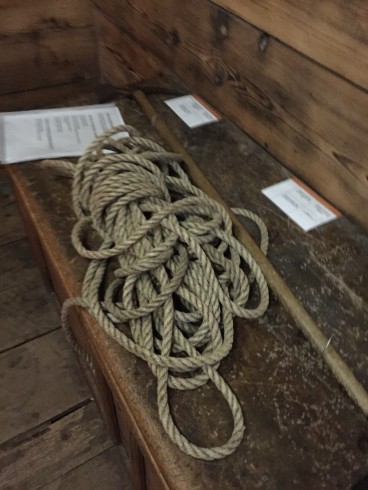 Switzerland
Switzerland is the land of cuckoo clocks, chocolates and ski resorts. Who hasn't heard of Zermatt? Did you know that it was a British team that first conquered the Matterhorn from here in the summer of 1865? It was a triumph combined with tragedy, as on the descent, four men fell to their death due to a broken rope. Was it cut deliberately? Modern microscopic analysis reveals it was an unfortunate accident. There is a superb small museum where you can find out more about this fascinating history.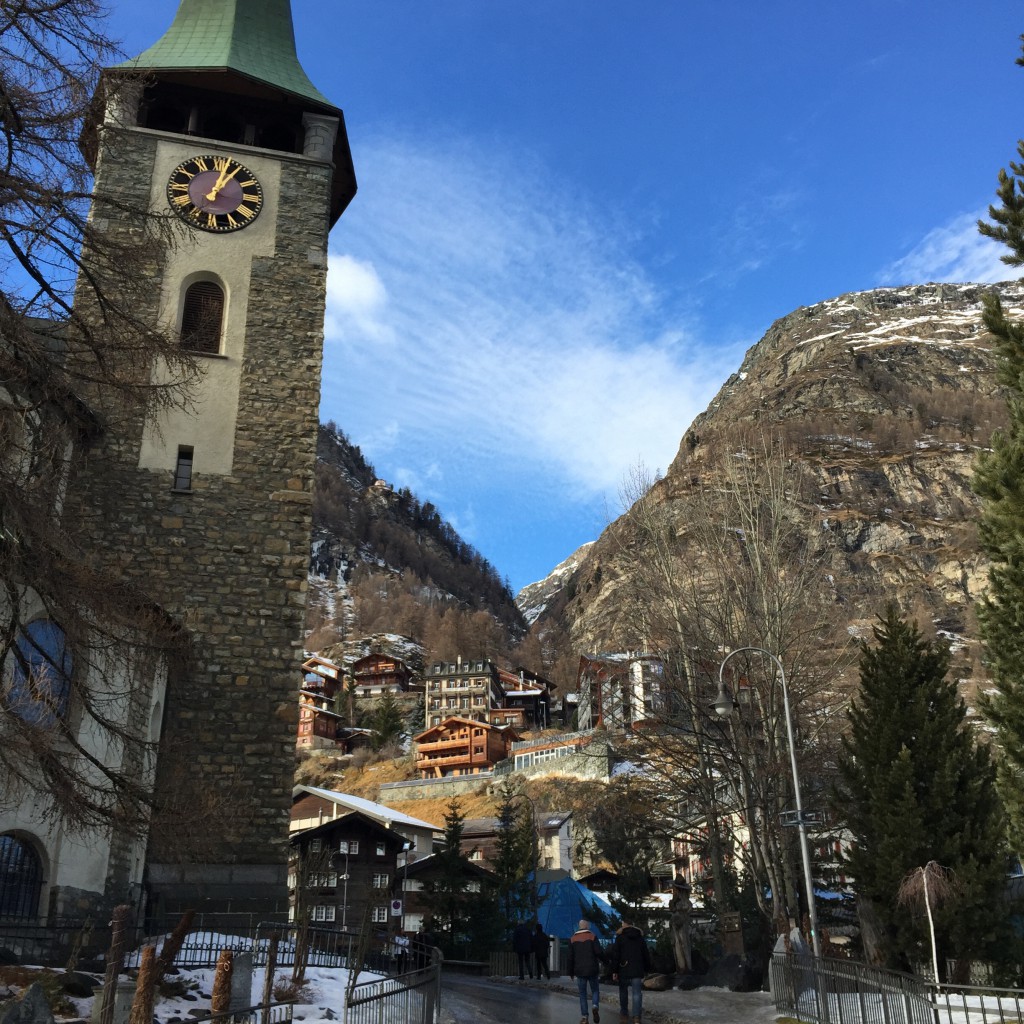 Zermatt itself is a compact, flat and pretty small Alpine town, with plenty of shops and restaurants as well as a train station and church. Petrol cars are banned, so electric ones whizz around and during the day you'll see horses and carriages used to transport hotel guests.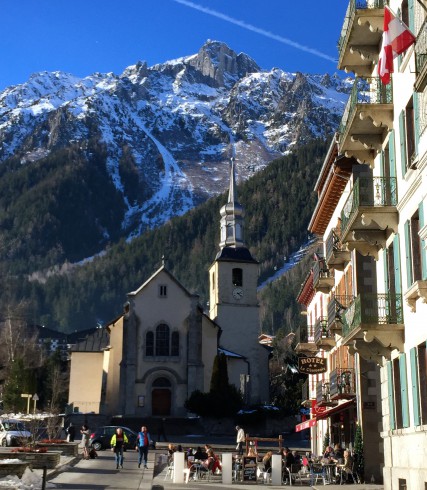 Right in the centre are two hotels I liked: Mont Cervin Palace has one of the best-equipped ski rooms I've seen, with its own coffee shop. There is also a Michelin- starred restaurant for smart dining and a pool with spa. The Grand Hotel Zermatterhof is known for its good customer service. The small spa uses natural mountain mineral waters for its treatments and also has a pool.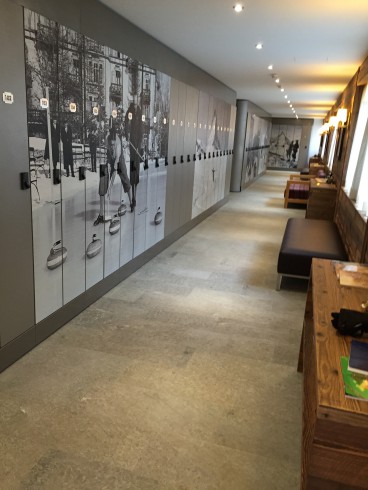 Image © Mont Cervin Palace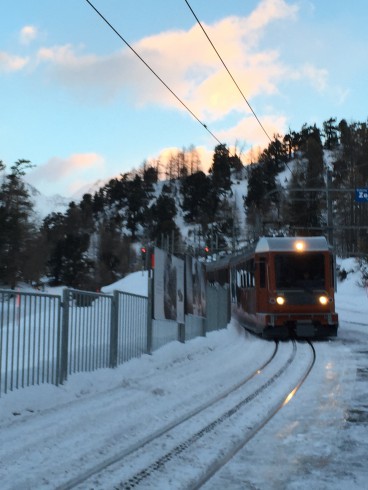 For serious skiers and those who like to be away from it all, The Riffelalp has to be one of the most spectacular ski hotels, from a location point of view. Access is by train from Zermatt and then you need the hotel's snow taxi to collect you.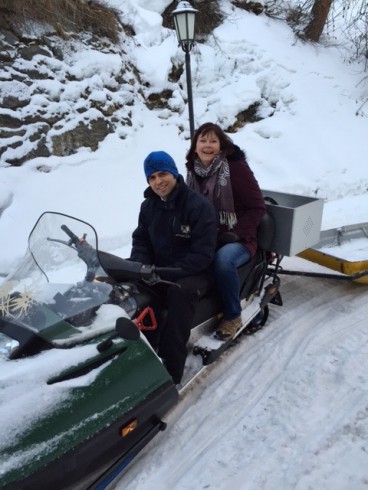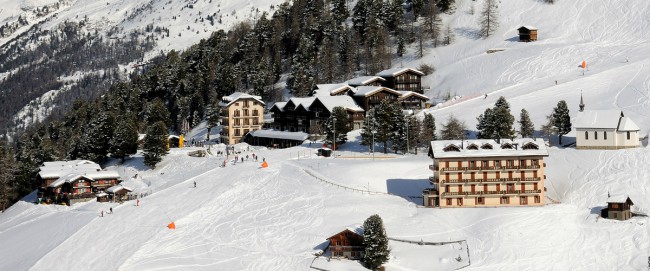 Image © Riffelalp
Deep pockets are needed to stay in old money Gstaad. This is where Roger Moore has a pad. There's nothing old about The Alpina though, an amazing new hotel – the first luxury one built in 100 years– and truly jaw-droppingly beautiful. It's elegant rather than flashy, with an impressive modern art collection. The rooms are sensational; even the entry level has its own terrace; the suites have individually selected antique pieces and stone fireplaces. There is a Six Senses spa and large pool. There is a free shuttle to the slopes. The village itself has not much to offer apart from a few designer shops and a good Swiss restaurant, but the hotel is a must-visit.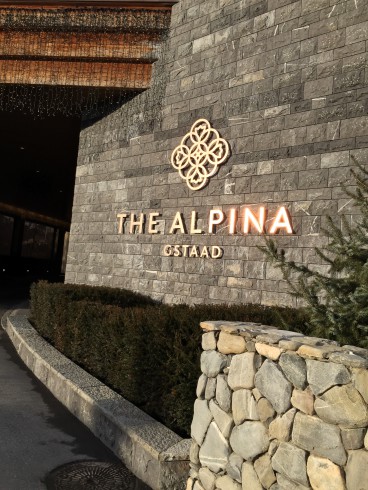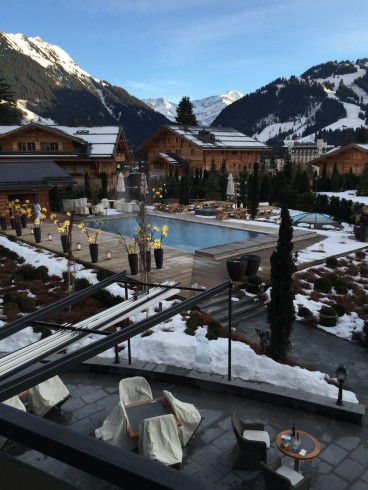 Image © The Alpina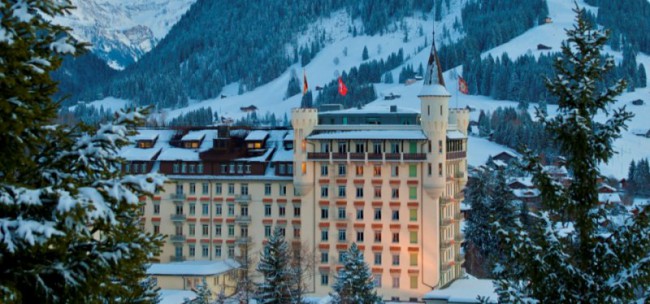 Image © Gstaad Palace
We stayed at the Gstaad Palace and the refurbished rooms are excellent. I especially liked the bathrooms, in fashionable matt limestone, with ample luxury toiletries and even a loofah, bath salts and dental floss. This is old school Swiss heartland, so expect grumpy looking elderly gentlemen to peer at you over their newspapers when you enter the lounge. And make sure you talk in a whisper and adhere to the correct dress code if you decide to eat in the formal restaurant. The spa is particularly impressive with three pools and a feature 60-metre long granite wall. There is a free shuttle to the ski lifts.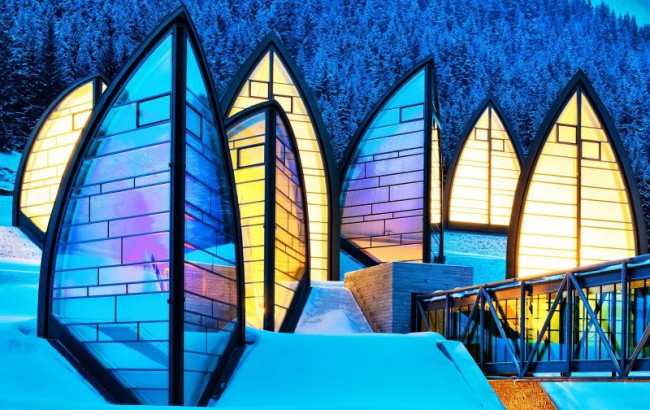 Image © Tschuggen Hotel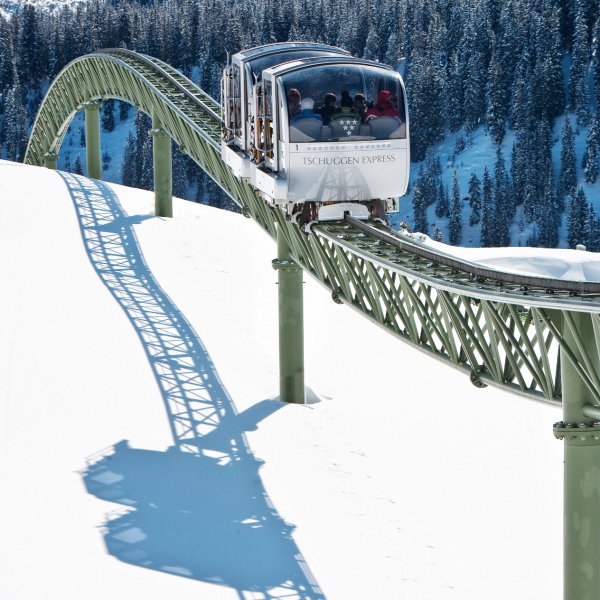 Image © Tschuggen Hotel
Probably the prettiest place we visited was Arosa. Approaching steeply via hairpin bends, the final mile or so is kept uncleared of snow, so it feels like you are drifting onto a Christmas card. The Tschuggen Hotel has its own railway to take you to the slopes. With a ski-in ski-out facility and set at 1800 metres, it's a skier's paradise. The state-of-the-art spa is equally impressive.
St Moritz is another jetsetters' playground and the location for several Winter Olympics. Polo is also played on the frozen lake. Suvretta House is a ski-in ski-out hotel just a mile from town. There is also a curling rink and ice-skating. Ski facilities are very good with 380 heated lockers and ski room with ski school desk. In the garden is an icehouse to amuse the children. A free shuttle takes guests to town.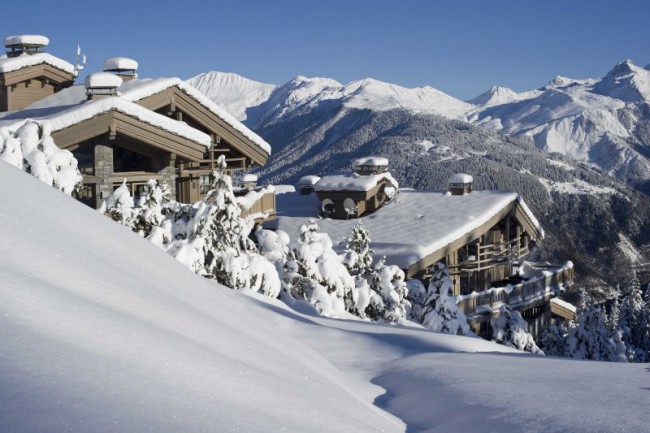 Image ©K2
France
If you thought Switzerland was expensive, try Courchevel 1850. It's the crème de la crème of the French ski resorts and patronised by wealthy Russians, royal families and moneyed celebrities. We had two very ordinary coffees costing €30 in one hotel bar. There was an attempt to change the naming of the different Courchevel by altitude in 2012, but when we visited in 2015, Courchevel 1850 was having none of it. The place itself lacks any particular charm – unless you like designer shops – and getting around on foot is tricky. Obviously the rich don't do much walking.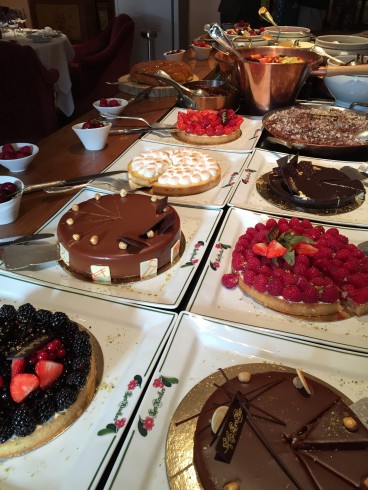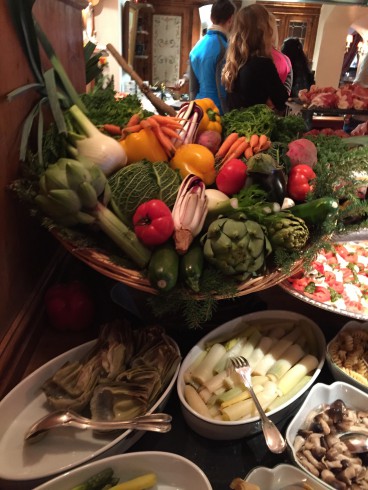 But I have to say, two hotels in particular impressed me. Les Airelles (meaning cranberry) is a fairy tale of a place with a gorgeous salon area – lots of alcoves, wood fires and squishy sofas – and probably the best lunchtime buffet I have ever seen, tables groaning with every type of food known to man.   How the guests get back on their skis afterwards I'll never know. We had coffee with the PR who told us the hotel is frequently fully booked; they only have 37 rooms. Everything is over the top and wonderful – they even have skis designed for them.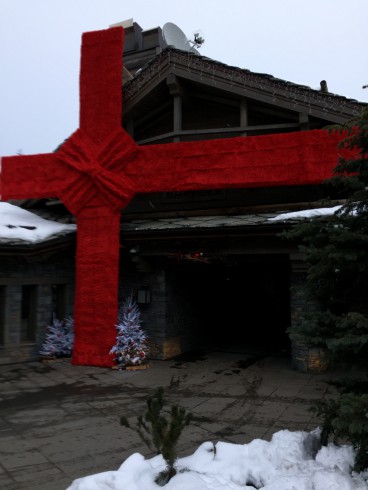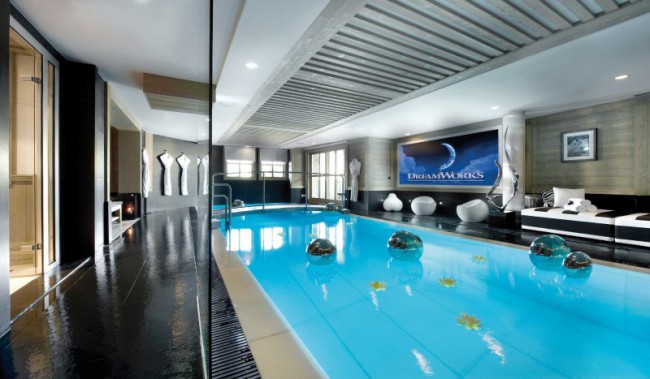 Image © K2
Another super place – quite different in that it's modern – is the K2. When we visited the whole hotel exterior had been decorated with a huge red ribbon and gigantic bow. As well as rooms in the hotel, there are five chalets to rent, with five bedrooms each – all occupied when we visited, so we couldn't see them. They have their own pools and cinema, together with butler, chef and housekeeper. The weekly hire would buy a supercar. Everything about the hotel is superb, including the ski facilities. Children are particularly well looked after.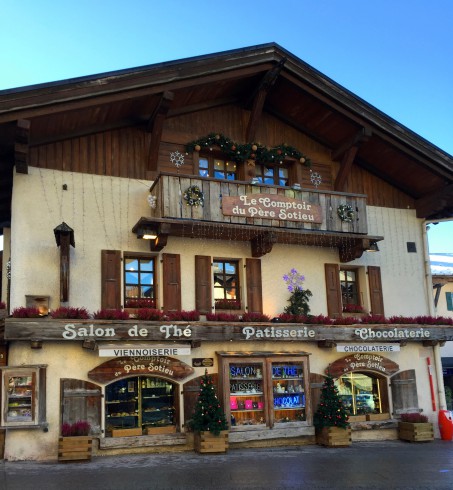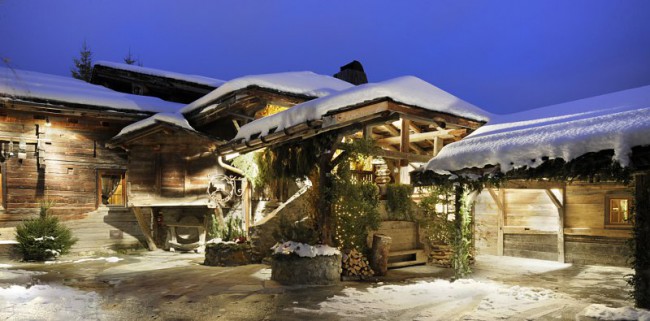 Image © Les Ferme des Marie
Megeve is another ski resort where it's easy to walk around and has a good mixture of shops and restaurants. One hotel caught our eye here – the cosy Les Ferme des Marie – good use being made of natural wood and stone. Rooms are simple but luxurious with tartan drapes and wall coverings. Larger rooms have balconies facing south to catch the sun. The hotel has ski room with lockers, ski shop and free shuttle to the slopes as well as a large spa with extensive treatments.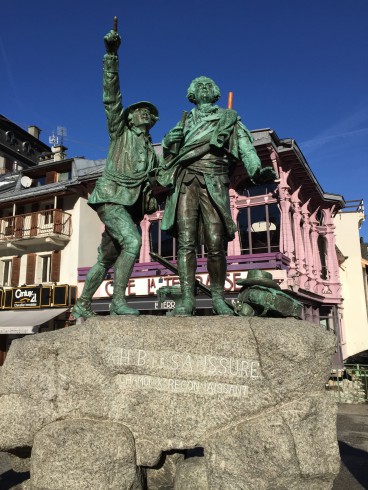 Chamonix is one of France's oldest resorts and hosted the first Winter Olympics in 1924. It has the River Arve running through and the famous statue of Jacques Balmat, the town's renowned mountaineer, who first climbed Mont Blanc unroped and without ice axes in 1786, an amazing feat of courage and endurance. The Hameau Albert 1er, established 100 years ago and still in the same family, offers high levels of personal service and excellent cuisine. There are free shuttles to the ski lifts and a small but well equipped spa with outdoor pool.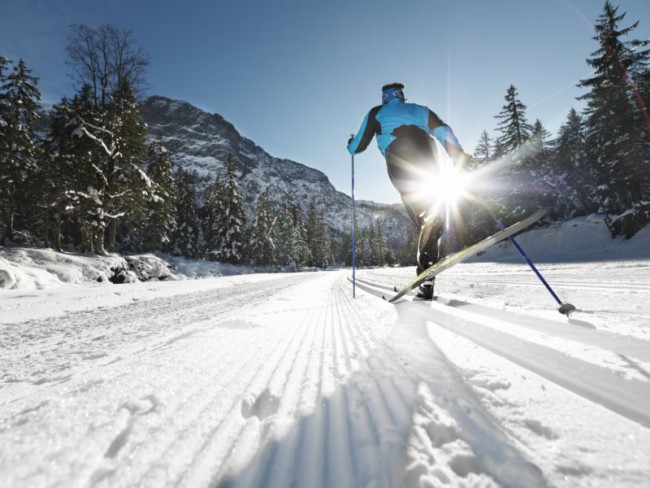 Image © Posthotel Achenkirch
Austria keeps itself a bit below the radar. It does not have the high price tags of some of the – frankly, not so special – places in the French or Swiss Alps. But you will find high standards, really good food and friendly service almost everywhere you go. If money were no object, I'd still choose Austria. Famous Austrian resorts include Innsbruck and Seefeld, both lovely. Solden, a rather ugly place will get more attention now it's been featured in the Bond movie. But two places we both loved – for quite different reasons – are not well known at all.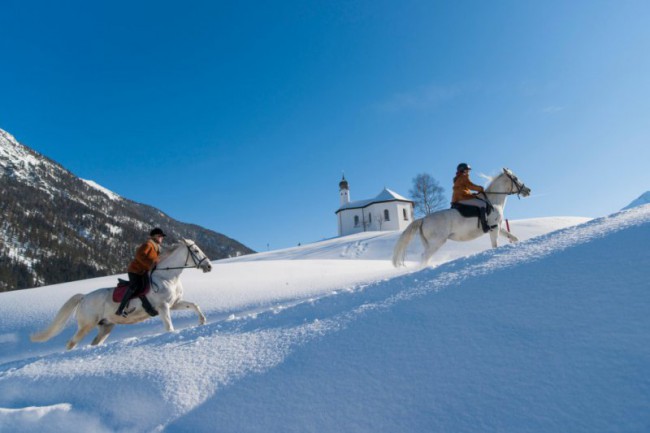 Posthotel Achenkirch is hard to beat. Forget the mouthful of a name, this place is pure fairytale. For over 14s only, it's the perfect place to combine a dash of romance with a touch of skiing. Of the hundreds of places we have visited, this is one of a handful we'd definitely like to come back to. Stay in a suite, like we did if you can. There is a free shuttle to the ski lift. You can also ride their Lipizzaner horses through the snow.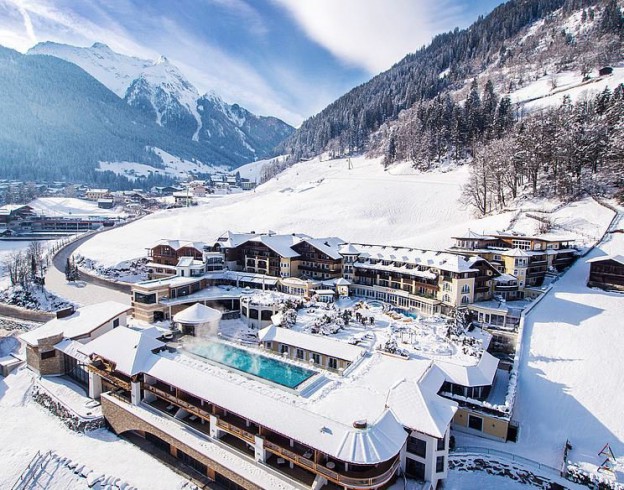 Image © Stock Resort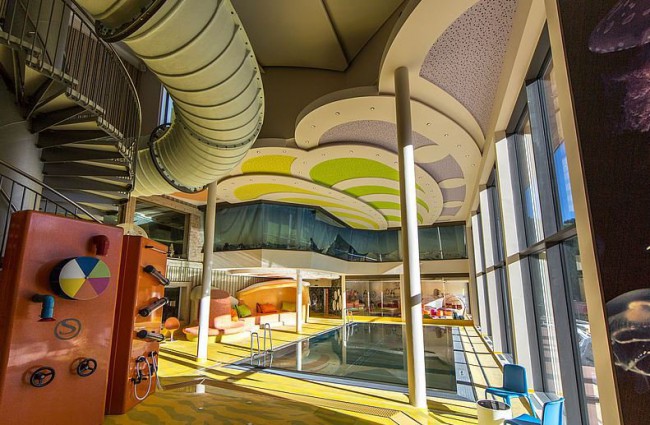 Image © Stock Resort
If you have children who ski, hot foot it to the Stock Resort near Finkenberg. I've not seen anywhere so geared up for children outside Disneyland. There is an aqua fun club with flume, laundry room with washers, dryers and washing powers provided as well as a laundry service; ice skating on their own rink; free ski shuttle, ski room and lockers, with ski guides six days a week. There is a complimentary supervised kids club open all day until late offering a range of activities for the over threes. Children have their own dining room and cinema. My guess is they won't want to leave.

Image © Rosa Alpina
Italy
I don't really see Italians primarily as skiers but they do have a few well-known resorts such as Cortina. We liked Rosa Alpina, tucked into the Dolomites at a height of 1500 metres, two-and-a-half hours from Venice in the tiny village of San Cassiano. There is free ski shuttle, ski and boot room. As well as a two-star Michelin restaurant, the stube serves cheese, meat or chocolate fondue. There is a large spa with indoor pool and Alpine-style guest rooms are generous.
Disclosure:  We drove to the resorts from the UK in our own car, spending a month there in January 2015. Being high season, we often were not able to get a complimentary stay, but did sometimes get a press rate. Needless to stay, we didn't manage even one night in Courchevel 1850. As always, being hosted made no difference to my opinion or indeed, guaranteed coverage.