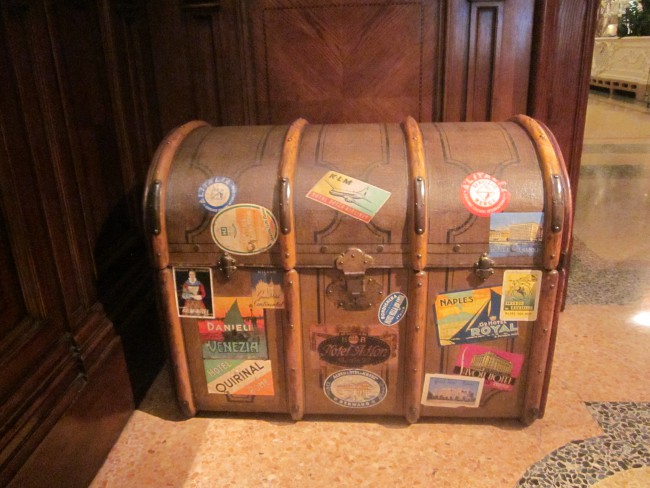 Packing advice usually concerns how to pack, but this short blog post is about what to pack. I'm off to India again soon where it's nearly always hot.  I hadn't got a clue what to pack the first time I went and made a few mistakes. But now – after twenty-odd trips – I've got it down to a fine(ish) art. (And I'm not calling these 'hacks' no matter how trendy the term is.)
The Sun
SPF for the face is my top packing advice tip

Most of us love the sun, and know all about sunglasses, sunhats and slathering suncream on our bodies. However, I suggest you not only take a high factor sun cream for your body, but also take something with SPF for your face. I like Sanctuary Spa Illuminating moisture lotion. The 15ml size pops in your makeup bag and is great if you want to go foundation free, which I suggest you do. I buy it in Boots.  Sometimes they have a special three for one offer.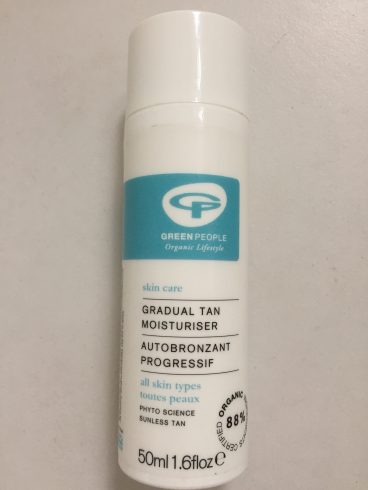 If you feel too naked or pale, a little Green People face tan before you go might do the trick. It's in a solid pump, so won't ooze in your suitcase en route.
Boots again do a hot weather cooling spray which is nice to pop in your rucksack if it's going to be scorching, for around £4. Spray it on the back of your neck and wrists for maximum benefit.
Take sunglasses in your shoulder bag to wear as soon as you arrive; this might not spring immediately to mind if you are battling a snow storm on your way to the airport in the UK.
Sandals
This was my first big mistake. I bought some gorgeous (and expensive) pretty white sandals in the UK with dinky white bows. But the lining was plastic, so when my feet got hot and sweaty, my feet shifted around and I got blisters. Blisters can ruin a holiday; think of all those museums and art galleries you are going to miss. The answer is to have leather lined sandals or, if you don't want leather, try a material that doesn't make your feet sweat. I like Merrell. They don't look particularly pretty but you can walk long distances in them and they get great reviews. Mine are an understated grey (above) and really old – so sorry about the shabby snap – but they are so good, I keep wearing them. Get enclosed ones that grip your ankle to reduce movement. Or ditch the sandals altogether and wear trainers or sneakers with cotton socks.
A white vest top
I used to get tops with some polyester in them to keep their shape, but actually they are hopeless in hot weather – really uncomfortable and can ride up too.   So always get a 100% cotton white top.  I like the M&S Basic Collection round neck vest top and buy a few every year. Buy a size larger than normal as you don't want them to cling too much. The vest will act like a wick and you won't feel too sweaty, no matter how warm it is. The black ones are good for evening wear. You can wear the vest next to your skin and then put an easy care floaty shirt on top, wearing it almost as a jacket.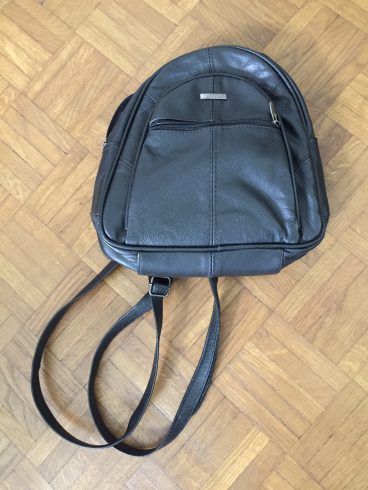 Smart rucksack
Mine is leather and black so it can double as a handbag if we go on to somewhere smart for dinner. If you don't want leather, there are lots of other materials. I find a rucksack especially useful when I'm a bit hot and bothered.  A rucksack means your hands are free, useful for when hiking, in busy cities and taking photos. Lots of pockets mean you can leave your handbag in the hotel safe.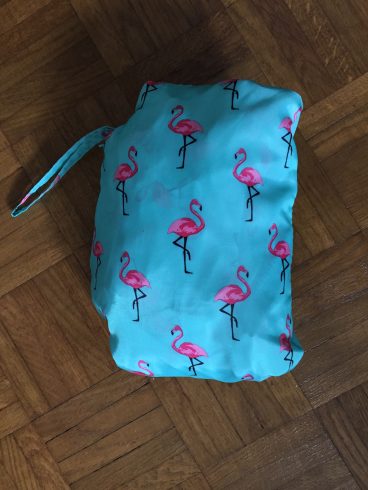 Plastic mac
A quick downpour renders umbrellas useless and can get you soaked in minutes; best to have a packable mac to hand. I like this one from George/Asda. They do about 8 colours. It zips into a pocket and hangs almost down to the knee with a good hood.
These few extras should help your holiday go with a swing. Do you have any hot destination packing advice?  Please let me know in the comments.