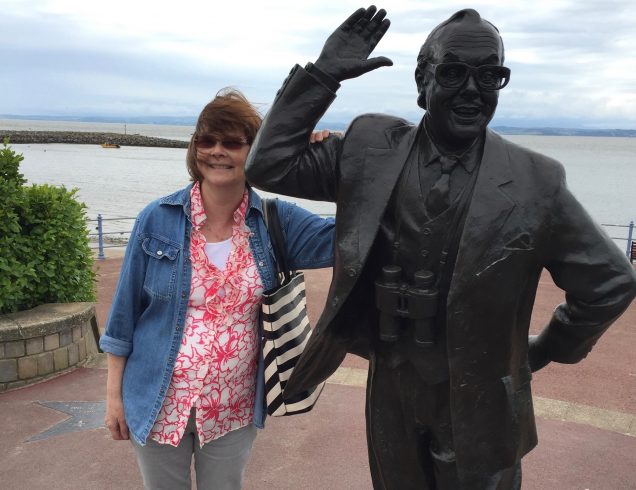 I found myself a unexpectedly in Morecambe last weekend.  My husband needed to go for work so I tagged along.  Normally, I'll research a place but since we were only staying overnight and it wasn't for my work, I didn't bother.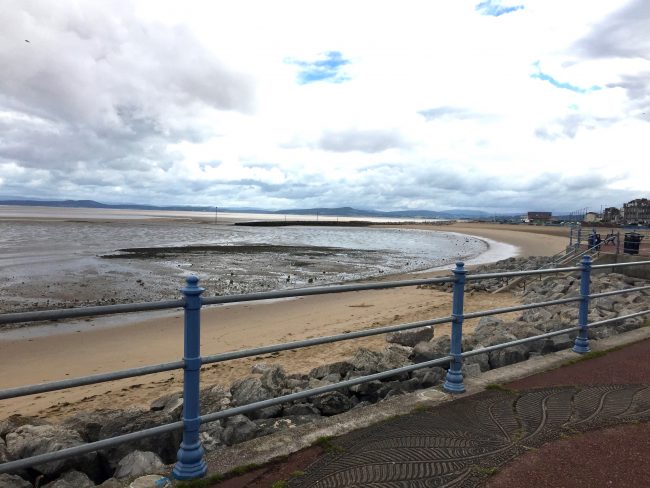 I've never been to the seaside resort of Morecambe and didn't know quite what to expect. As a child, my parents took us to Blackpool, about an hour's drive south, for the occasional holiday. We'd stay in a boarding house that had lino-covered corridors and a one-armed bandit in the dining room. Years later, as an adult, I went on a press trip to Blackpool and was shown all the improvements. I assumed Morecambe would be similar.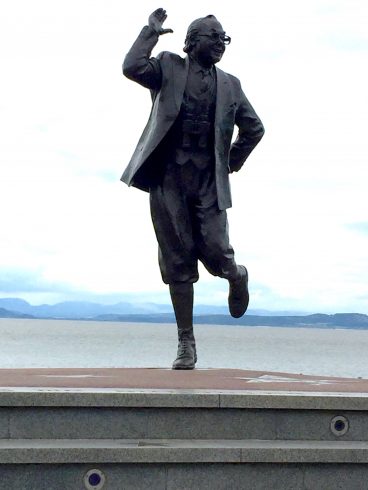 As we drove down the back streets to park, I glimpsed the sea and released as we got out and walked to the sea front that Morecambe was not a bit like Blackpool.
Morecambe is surprisingly beautiful – a wide bay with golden sands and deliciously uncrowded.
The bay is tidal and so for several hours each day, the tides goes right out, so it's possible (with a guide) to walk from Morecambe Bay the ten miles to the other side. Popular British comedian Eric Morecambe took his stage name from his home town and there is a statue to commemorate him.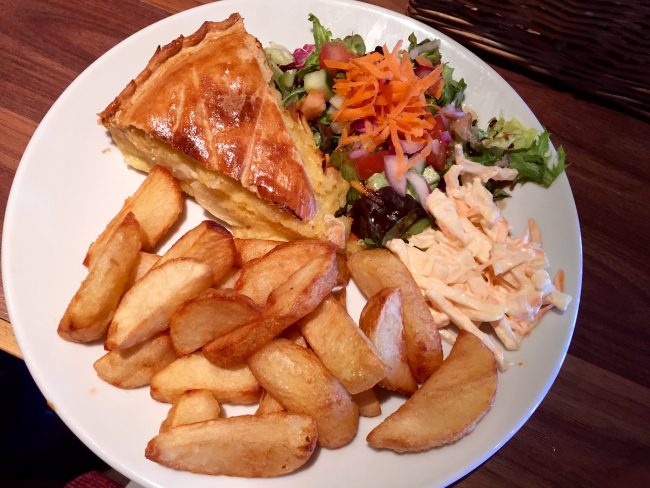 Lunch was at a gorgeous Victorian pub on the seafront – The Royal. From the £5 lunch menu I chose the cheese tart. It consisted of a generous portion of pie with crisp pastry, proper chips like I used to make before – in a fit of healthy eating, I threw out the deep fat fryer – salad leaves with a balsamic vinaigrette and a marvellous home made coleslaw. I truly have not enjoyed such a good lunch for ages.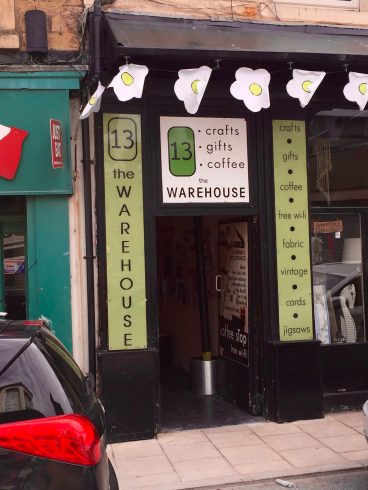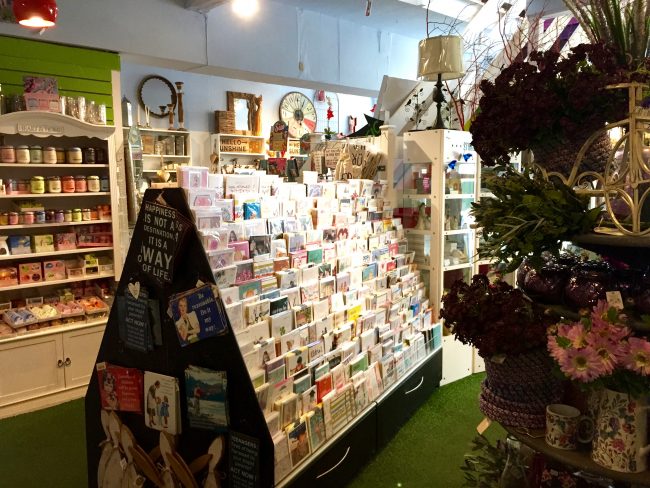 After lunch, I wandered around a few of the shops. In all of them, the staff were friendly and mainly run by the owners. Of particular note was the health food shop in Pedder Street, that has been there for 60 years and The Warehouse, a cornucopia of everything one could possibly want to buy for the home from ribbons and paper to jewellery, craft, toys and homewares. I was really impressed. Downstairs was a coffee bar, so popular, there were no free tables.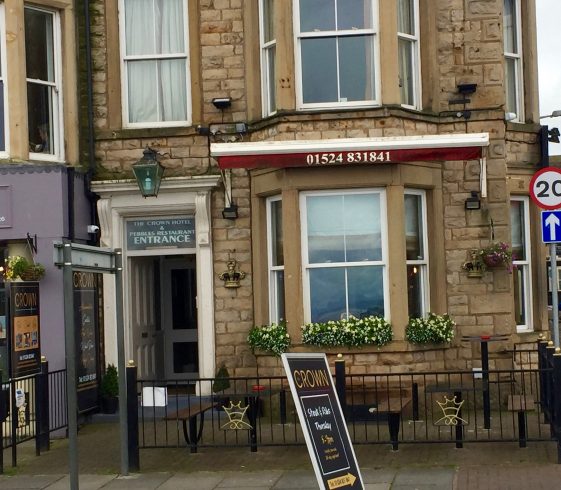 We booked into a simple hotel, The Crown that has recently been refurbished. Our room was clean and comfortable with a view of the sea and I loved the sound of seagulls lulling me to sleep. It makes a change from police and ambulance sirens.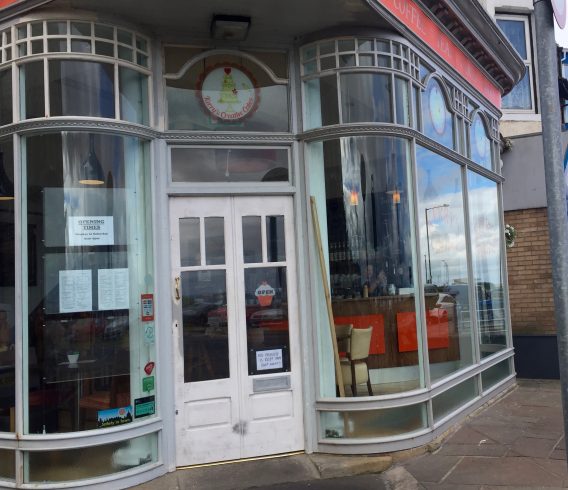 We had breakfast in Kerry's near the hotel.  I'd noticed the veggie breakfast when we'd popped in for coffee the afternoon before.  Again, service was friendly and biddable.  I ordered the small veggie breakfast and it was plenty for me.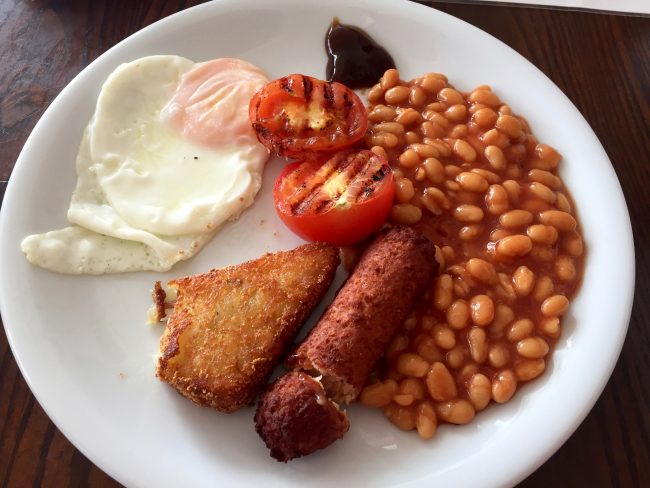 I also nearly forgot to snap it as I was hungry.  It normally comes with toast but I'm not eating bread, so that was omitted. Even though I'm a tea lover, I did order the coffee too as it's so good.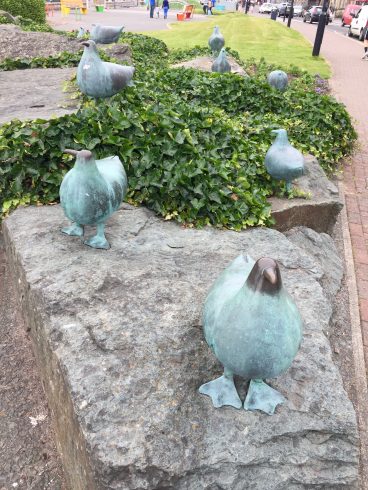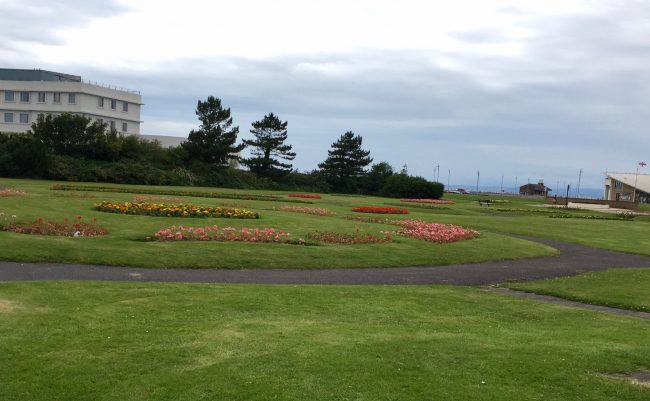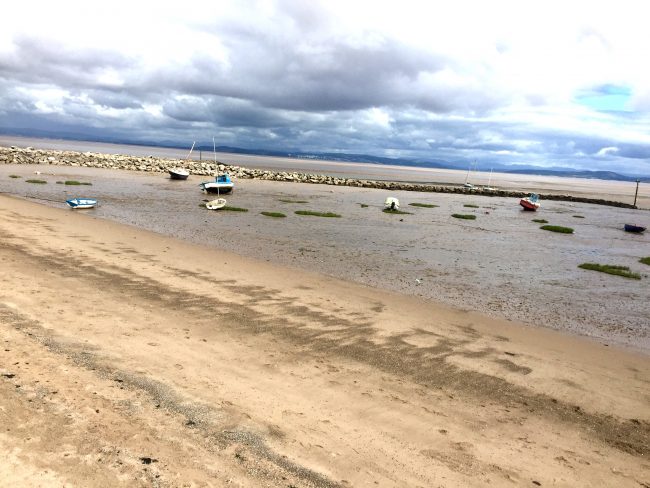 I was quite sad to leave this unspoilt, beautiful place, but know I'll be back to write a proper story.  Anyway, Paul had a treat in store for me.  I've always liked the food at Northcote, a hotel/restaurant near Bury. I've written about the chef a couple of times.  Since our last visit, Northcote has gained a Michelin star. And Paul had booked us in for lunch. Exciting!  The food was quite stunning and although every dish was a piece of art, it delivered on flavour too.
We had the set lunch (veggie options for me) A goat's cheese brulee was followed by a miso-infused roast aubergine with three smoked chutneys and then to end, blackcurrants with infused honey and beer ice cream.  The topping was like popcorn dusted with sherbet. I also had a thyme infused soda to drink that was sublime.
You can't compare but my simple cheese pie lunch in Morecambe the day before provided just as much enjoyment and satisfaction as the three course Michelin-starred lunch at Northcote. Both meals were put together by someone who cares.  That's all I ask, but it's so rarely delivered.
And what a treat Morecambe was. For a get-away-from-it-all seaside break, I can think of few places better.  We drove by car, but it's an easy train journey from Lancaster.
Disclosure:  I paid for everything myself.
Have you been to Morecambe? What did you think?
All images and words copyright of Olivia Greenway and may not be reproduced for any reason without written permission.