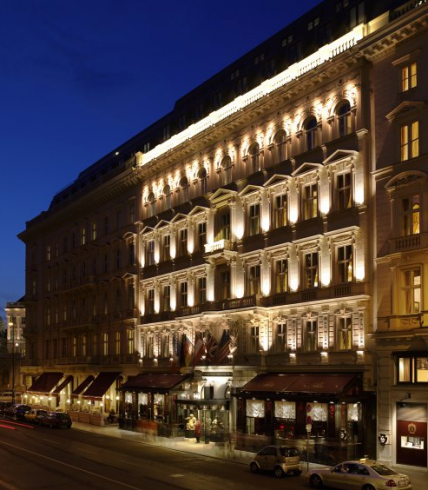 I've never had much of a sweet tooth. Although we are taught on our journalism courses to have open minds, human nature being what it is, I had already decided prior to my visit that the famous Viennese Sacher Torte was going to be a fuss about nothing.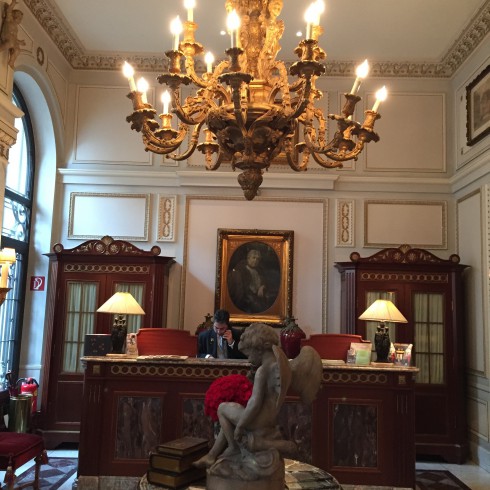 I had no such problem with the hotel, in fact it was love at first sight.   The Hotel Sacher is a dream. Oozing with history, it is crammed with over 1000 tasteful antiques, enough to make an old girl's heart flutter. And the salons are cosy and wood panelled, decorated in different rich jewelled colours: so we have the red room with plush velvet sofas, Baroque mirrors and crystal chandelier; the blue bar; another red room is the restaurant, Rote, and the Anna Sacher restaurant is green.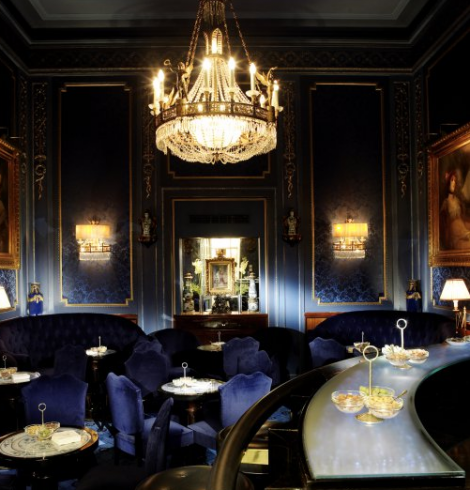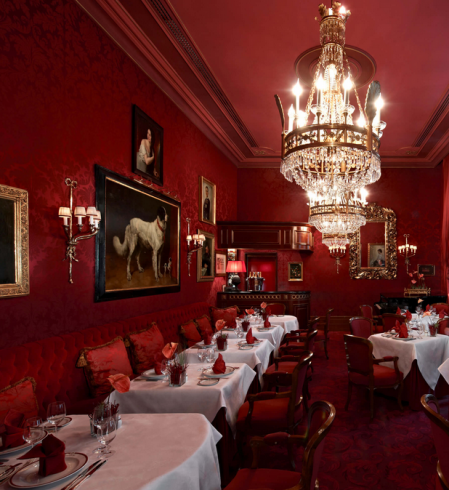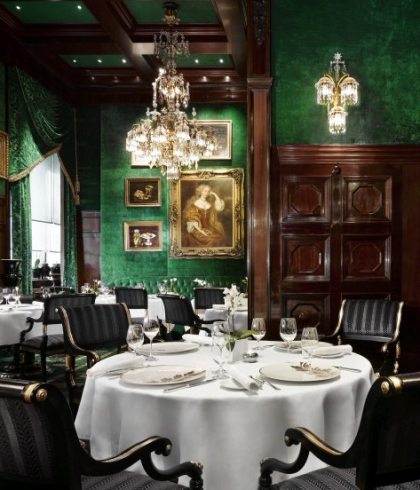 Guest rooms are historic or, if you prefer modern, go for the top two floors. Still stylish, the furnishings are lighter and brighter. I loved our classic style suite with eggshell toile de jouy fabric and wide striped cream and pale blue wallpaper. We had a large wrap around balcony overlooking the Opera building. One of my favourite features was the bookcase, used as a partial room divider, crammed with interesting books, covering a wide range of subjects, I actually wanted to look at. Next to the bookcase was a small table with two chairs, perfect for sipping a coffee and dipping into an aforementioned book.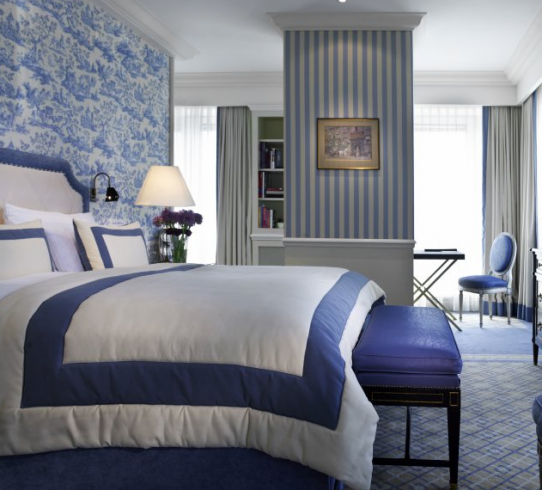 And so to their fabulous coffee shop – styled exactly as I would expect with round marble tables, wooden bent back chairs and wooden reading poles for newspapers. I'd read up a bit about the famous Sacher Torte. The torte is a rich chocolate ganache covered sponge, with two layers of apricot jam.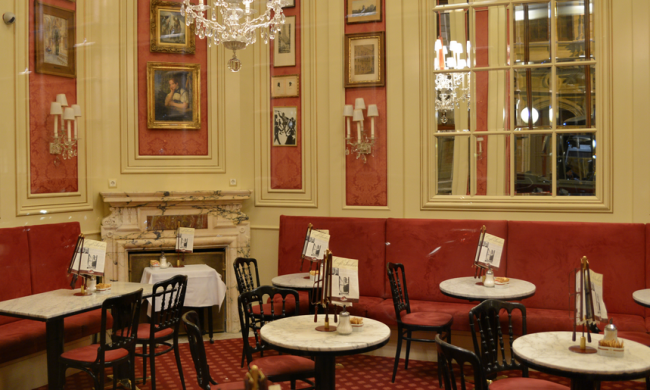 It was discovered by accident almost by a young chef, Franz Sacher who stepped in to make a dessert for a famous personage when a key chef was taken ill.
His torte was a great success but the story almost finishes there as it was several years later before we have knowledge of the cake being made again. His son Eduard became a pastry chef and over the years, perfected his father's recipe. When he took over the Hotel Sacher in 1876 , it became the house dessert. In subsequent years, there have been legal battles over the cake. Suffice to say Hotel Sacher is allowed to call it the 'Original Sacher Torte'.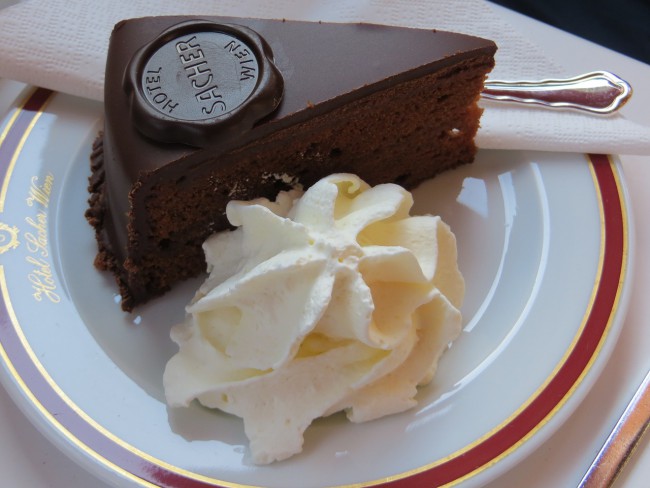 And so to the taste test. I'm not a big fan of chocolate, so things were not looking promising. But it's the hotel's big thing and I decided to play willing.
The chocolate is very smooth, and almost dark; the jam is of a high quality – made with plenty of fruit and not too sweet – and the sponge is satisfyingly dense.
I surprised myself, in that I enjoyed it. Taken with a simple tea – no milk or sugar – to counteract the sweetness, it is quite delightful. It is traditionally eaten with whipped cream and even available on the Sacher Hotel breakfast menu.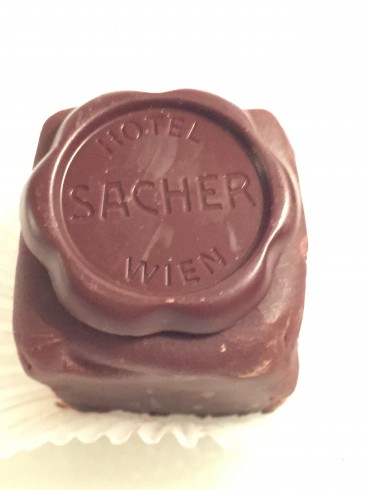 Obviously, the whole hotel experience had bewitched me. And on our pillow at night was a Sacher Torte for each of us. I usually put these offerings to one side. But on this occasion, I accepted mine gratefully. And when you check out, each guest is given one as a gift. I imagine this is the only way to get people to leave.
Disclosure:  We were guests of Hotel Sacher, Vienna. However, we paid for our own Sacher cake experience. As always, views are my own.  All images are mine except the shot of the suite, which is ©Hotel Sacher